Transparent Labs launches new ProteinSeries with one of the cleanest proteins on the market.
Product Overview
With so many protein powders and supplements on the market, how do you know which one will give you the most gains while also not breaking the bank? Transparent Labs has launched their new ProteinSeries containing one of the best proteins on the market. Their 100% Grass-Fed Whey Protein Isolate is the perfect protein-by-weight ratio at 88%. With 28 grams of protein per 32-gram scoop, hitting your daily protein marks has never been easier. The all-natural ingredients ensure no artificial sweeteners, coloring, or preservatives ruin this great product and with protein being an essential part of the muscle building or weight loss process, no one needs the added junk to spoil their hard work from their supplements and this powder is no different.
Transparent Labs prides themselves on their commitment to transparency and it shows on their label, in their products, and with each review. The ingredients are listed to precisely what is on the label and nothing is hidden for the consumer. With each product manufactured in the highest quality facility in Utah that is certified current good manufacturing processes (CGMP) and registered with the Food and Drug Administration (FDA), their products are pure and reinforced by third-party tests to uphold that idea of transparency with this high quality grass fed whey protein.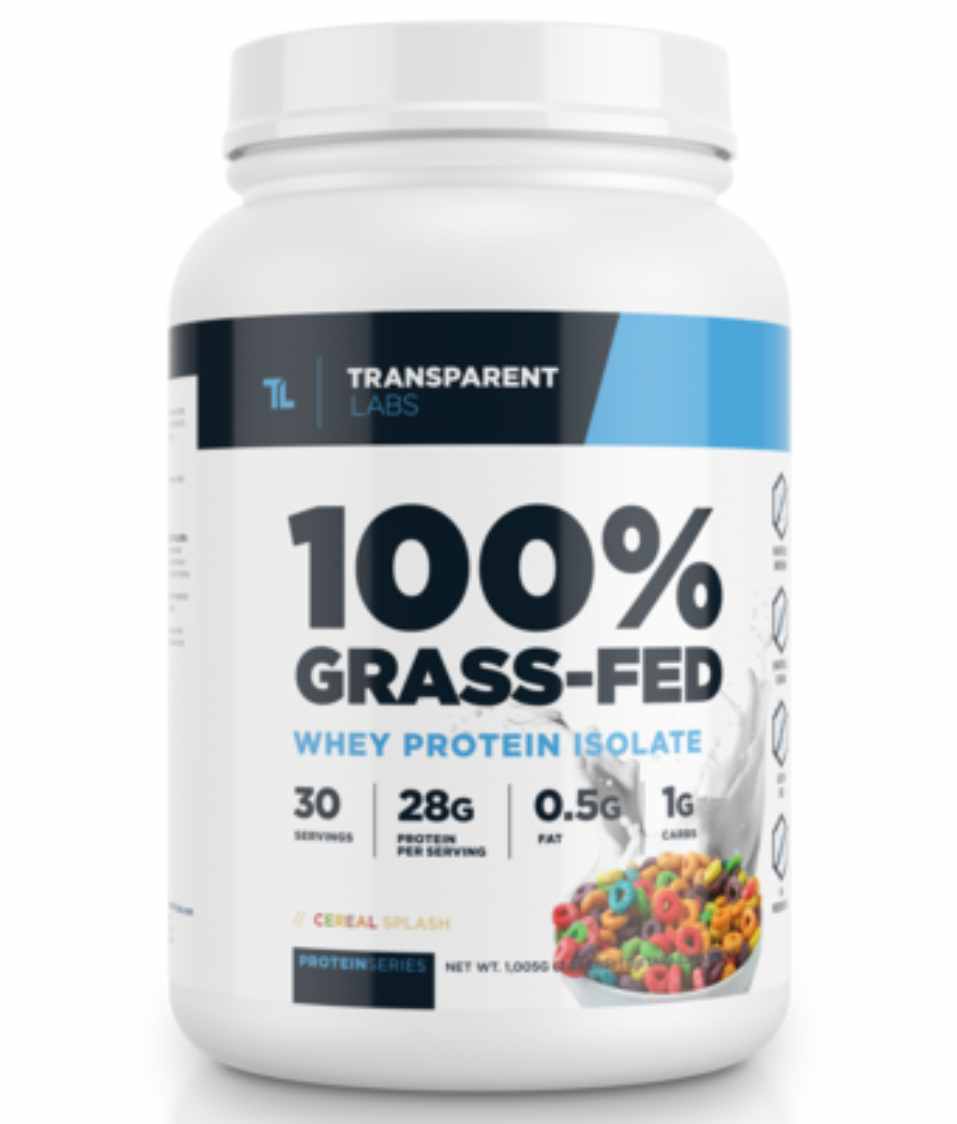 Shop at Transparent Labs
Led by a team of experts in sports science, public health, exercise physiology, and nutrition, Transparent Labs ensure that what you put in your body will not only benefit how you look, but also how you feel. With so many shams out there, you can be confident in that this 100% Grass-Fed Whey Protein Isolate will be everything you need and more. With high quality ingredients, great flavors, and a reputable company in Transparent Labs to back all of these claims, this protein is exactly what you're looking for to see unbelievable muscle growth and a solid change in body composition from a top tier 100% grass fed whey protein isolate.
---
See where Transparent Labs ProteinSeries Whey Isolate landed on our Best Protein Powders list!
---
ProteinSeries Whey Isolate Highlights
At 120 calories per one 32-gram scoop, it is packed with 28 grams of protein and one carbohydrate ensuring you stay full while recovering and keeping those gains going. Sourcing directly from American cows, their whey only comes from 100% grass-fed diets for this product, keeping your body free from steroids and hormones. Your classic flavors like French Vanilla and Chocolate Peanut Butter are mixed with fun additions like Cinnamon Pastry, Cereal Splash, and Salted Caramel, making this product almost too good to be true.
Designed to supplement a healthy diet post-workout, this product is great for gym-goers seeking to bulk up, athletes seeking to pack on lean muscle, or anyone looking to shed a little weight. You will notice that this product will increase lean body mass, strength, and muscle size, while also aiding in recovery. With just four simple ingredients, Transparent Labs has produced a whey protein isolate that will help you and you are sure to love.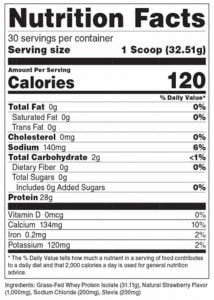 Benefits to 100% Grass-Fed Whey Protein Isolate
Like eating a piece of 100% grass-fed meat, grass-fed whey has many health benefits. Studies compared milk from grain-fed cattle to that from grass-fed cows and found the omega-3 fatty acids were four times more in grass-fed cows. Raised in a more traditional manner of free-roaming, the quality of meat from these cows is far superior to those stuck in a lot. Having a high quality grass fed protein source is incredibly important when looking to enhance lean muscle and help your body with everything it needs to absolutely succeed from a high quality protein for support.
Conjugated Linoleic Acid is a powerful nutrient proven to increase fat metabolism in your body. Grass-fed cows had roughly 3-5 times the amount of CLA than grain-fed cows and while this is proven to improve muscle strength and endurance, it has been noted to lower the risk of diseases by enhancing the body's immune function which makes this an essential ingredient.
Glutathione production is key for it serves as a master antioxidant in the body and protects cells from DNA damage. In athletic performance, free radicals are generated as a result of hard, physical activity resulting in muscle fatigue and lower performance. A stable level of glutathione production will keep these neutral and create a high level of athletic performance.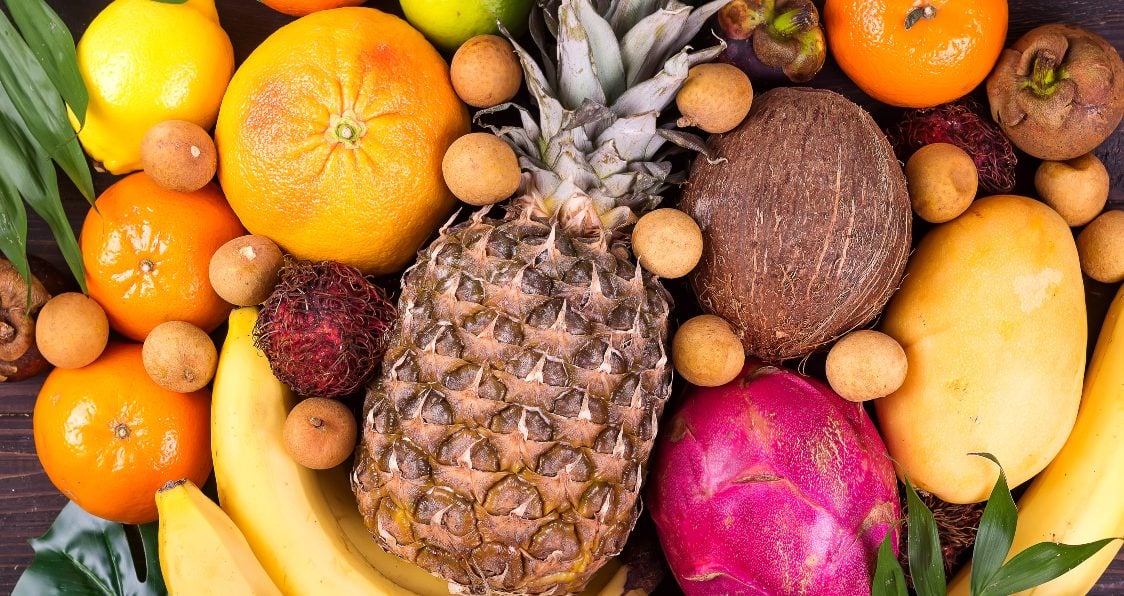 Benefits To Natural Flavors
By adding natural flavors to their products, Transparent Labs avoids genetically modified and processed products offering both the flavoring and nutritional value you deserve. Natural flavors means that the flavor has come from a spice, fruit, vegetable, herb, root, or a host of other options that come from a plant or animal. Many products get away with calling something "natural" by mixing preservatives in with the original flavor, riding a fine line between natural and "natural". Transparent Labs stands by their use of no artificial sweeteners, coloring, or preservatives which is a huge plus for this product as well as their whey protein concentrate and other Transparent Labs ProteinSeries products.
Price And Flavors
At a price of $59 per 2.25 lbs. tub, this product is reasonable compared to others in the industry. With 30 servings per container and 32 grams per scoop, you do get exactly what you're looking for in terms of nutrition. With one scoop of this whey isolate protein powder equaling 120 calories and 28 grams of protein, this product will do what you intend for it to do. There are eight flavors to choose from ranging from traditional to more creative including:
Cinnamon Pastry
Strawberry
Mocha
Cereal Splash
Chocolate Peanut Butter
Milk Chocolate
Salted Caramel
French Vanilla
Sponsored Athlete
Hafþór Júlíus Björnsson, better known as "The Mountain", is a sponsored Transparent Labs athlete. Rising quickly in the world of strongmen, his most recent win came at the 2020 Arnold Strongman Classic making him the first athlete to place first and take home the title of World's Strongest Man, World's Ultimate Strongman, and champion of The Arnold Strongman Classic. He uses Transparent Labs' supplements as a way to stay at the top of his game.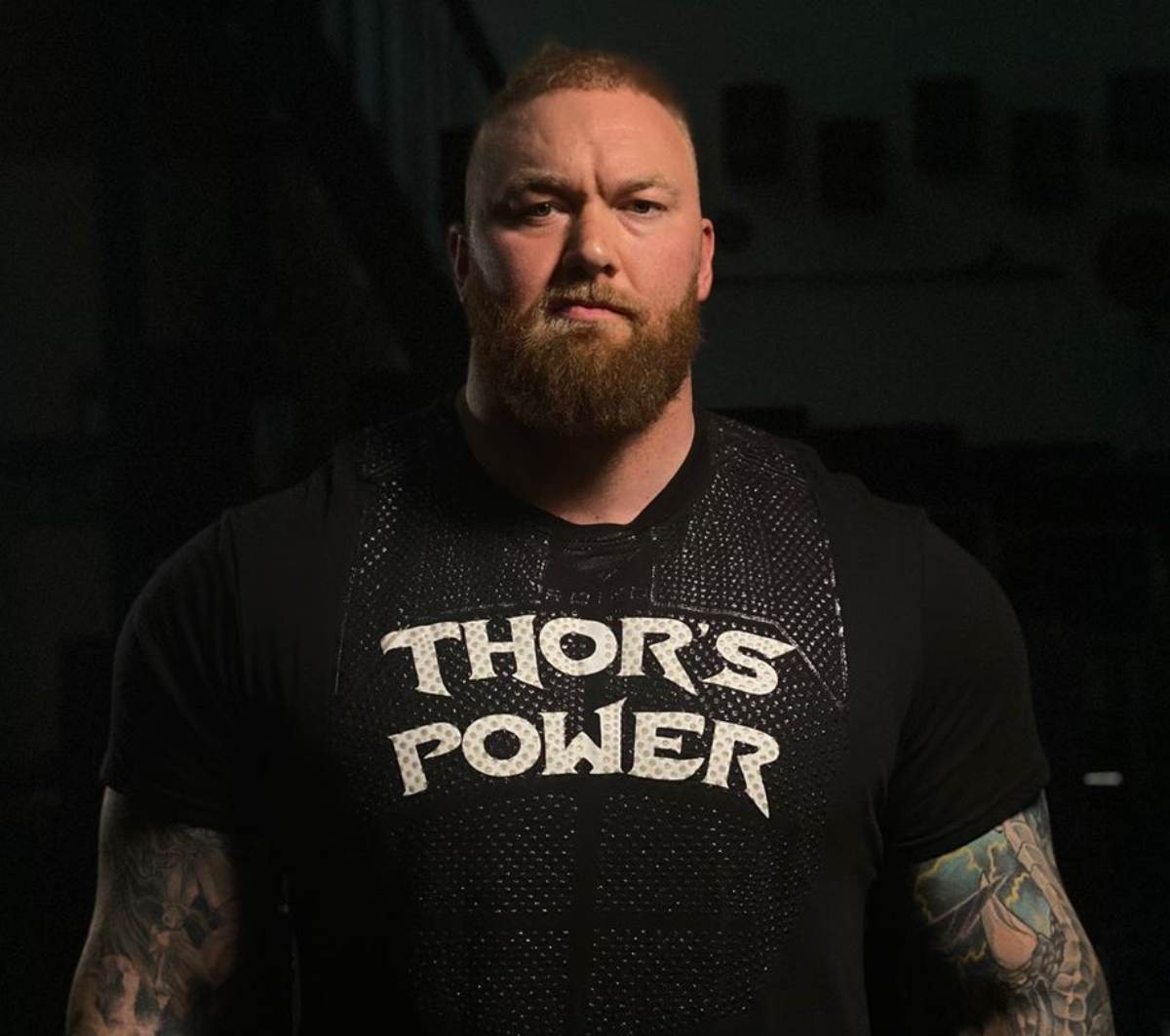 Overall Value
The protein to weight ratio is very attractive for this product because as a post-workout supplement in particular, this will pump you full of good grass-fed protein to recover faster and see better gains without any artificial sweeteners that other protein powders may have. At $59 USD, this whey isolate protein powder is affordable, tastes great, and mixes well with whatever you desire, whether it be milk, water, or any other substitute to see growth and weight loss from your daily protein.
Transparent Labs is known for its high quality and transparency and with a market saturated by protein powders and mixtures, you want one you can trust. While many show great promise, the 100% American sourced grass-fed whey is a huge draw to this. The health benefits associated with grass-fed products in the gym and in everyday life are huge and Transparent Labs products are sure to show meaningful improvements.
Try ProteinSeries 100% Grass-Fed Whey Protein Isolate at Transparent Labs Today
Generation Iron may receive commissions on purchases made through our links. See our disclosure page for more information.
Let us know what you think in the comments below. Also, be sure to follow Generation Iron on Facebook, Twitter, and Instagram. 
*Images courtesy of Transparent Labs and Hafthor Julius Bjornsson Instagram