The perfect mix of high-quality plant-based superfoods make this vegan protein soar.
Product Overview
We all know a good protein powder is a must when it comes to muscle building and recovery, but many of us just can't handle whey. For whatever reason, whey just doesn't agree with some of us and without a good protein supplement, our gains start to suffer. A high-quality plant based protein powder is exactly what you need in this case to give yourself that edge when it comes to training and performance. Able to help tackle all of those growth and recovery needs, plant-based proteins are great whey alternatives delivering the same, if not more, benefits with top tier ingredients. Swolverine Plant Protein is one such supplement seeking to bring you the best when it comes to vegan proteins.
Since the protein conversation tends to always revolve around whey, some may be skeptical about just how useful plant-based proteins are. Since we often associate protein with things that aren't seen as vegan, it can be challenging to really grasp just what something plant-based can do for our goals. But companies have worked tirelessly for these alternatives and Swolverine Plant Protein is absolutely no different.
Swolverine is a lifestyle brand designed for endurance athletes and those always staying active. With products designed to fuel athletic performance, elite athletes and those seeking a goal flock to Swolverine for their top of line products and supplements. They live by the belief that everyone can optimize their athletic performance and human potential through transparency and honest products including those with proven ingredients and effective doses. As an honest and hard working company, Swolverine is there is to improve your human potential, and your athletic performance is just one piece of that larger mission.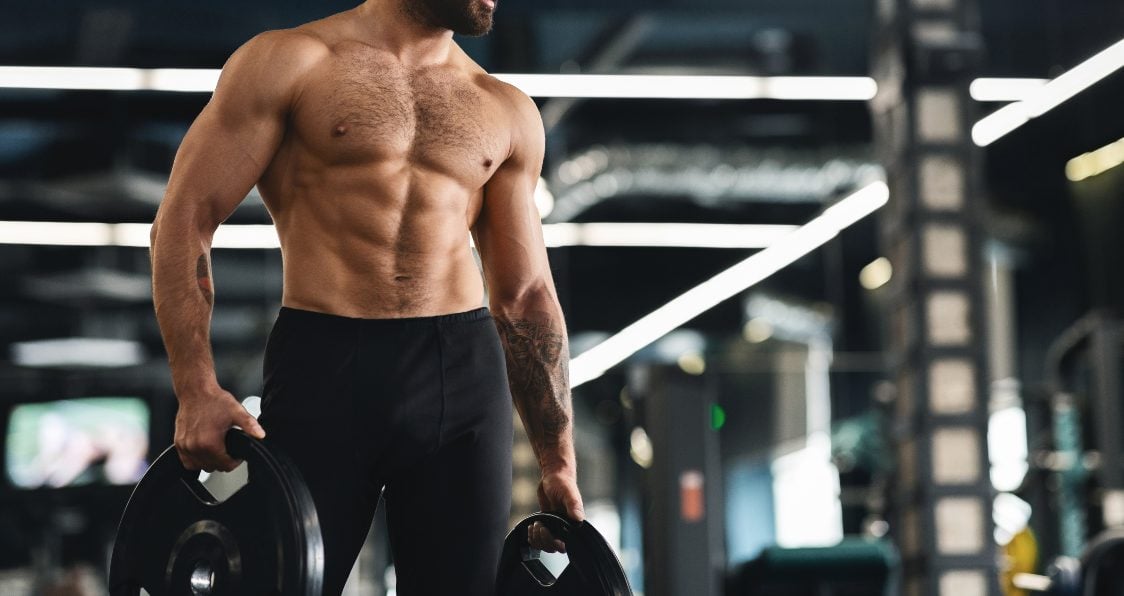 Swolverine Plant Protein Highlights
Swolverine Plant Protein is the perfect mix of high-quality plant-based superfoods designed to provide nutrients and power your performance to new heights. With great benefits towards muscle growth and protein synthesis, increased strength to help build that valuable muscle, and optimal recovery to rebuild and repair, this supplement can provide valuable micronutrients and omega-3s to really offer that great boost. With just one scoop, you ensure all these nutrients hit you effectively to maximize your gains.
This protein is packed with awesome ingredients including a wide variety of different plant-based proteins including pea isolate, hemp protein, pumpkin seed protein, Sacha Inchi, and quinoa. As a result, this supplement has 21g of protein, 7g carbs, and only 3g fat. In a delicious Chocolate Cake flavor, this protein supplement is exactly what you need to round out your plant-based diet and supplementation routine.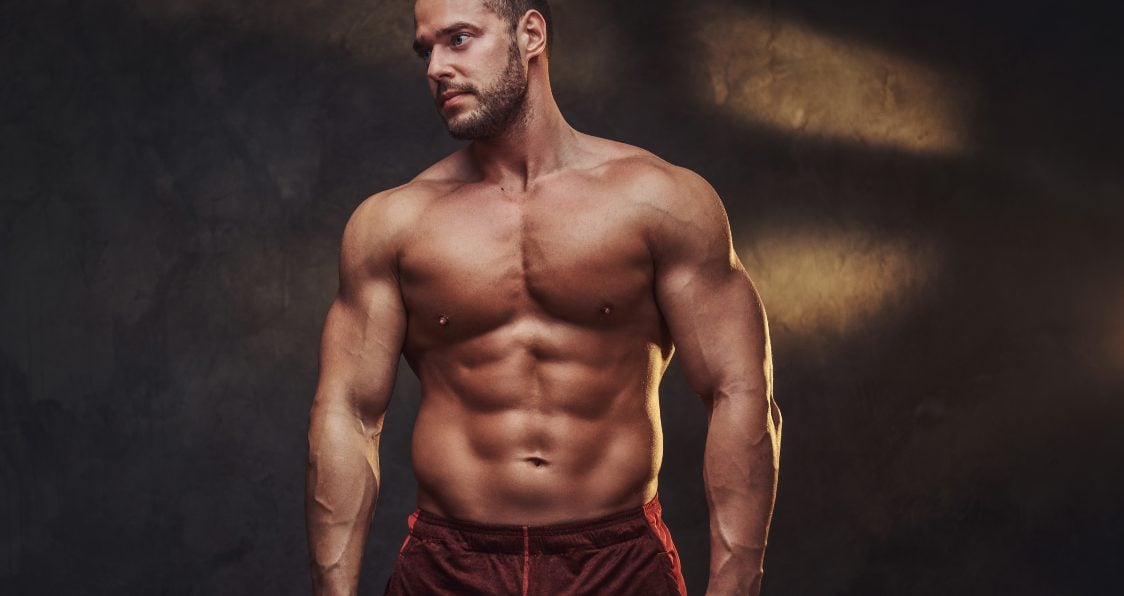 Ingredients
Pea Protein Isolate: A common source in vegan proteins, this has a complete amino acid profile to effectively help with protein synthesis. It's easy on your stomach and great for weight loss while still providing benefits to growth and recovery (1).
Hemp Protein: This protein is easy to digest allowing for better absorption so those nutrients hit you faster. It can boost your metabolism, promote better digestion, enhance lean muscle mass, and offer that valuable muscle growth (2).
Quinoa Protein: One of the most protein rich plant foods, it is high in fiber and can help with weight loss. It is gluten free and highly nutritious to provide some essentials into your diet (3).
Sacha Inchi Protein: A good source of complete protein, it also contains omega-3s and can help reduce excess fat and work towards weight loss (4).
Pumpkin Seed Protein: Contains powerful antioxidants and is nutrient rich. Can also promote better sleep (5).
Other Ingredients
Redwood Dutch Alkalized Cocoa Powder, Natural Flavors, Stevia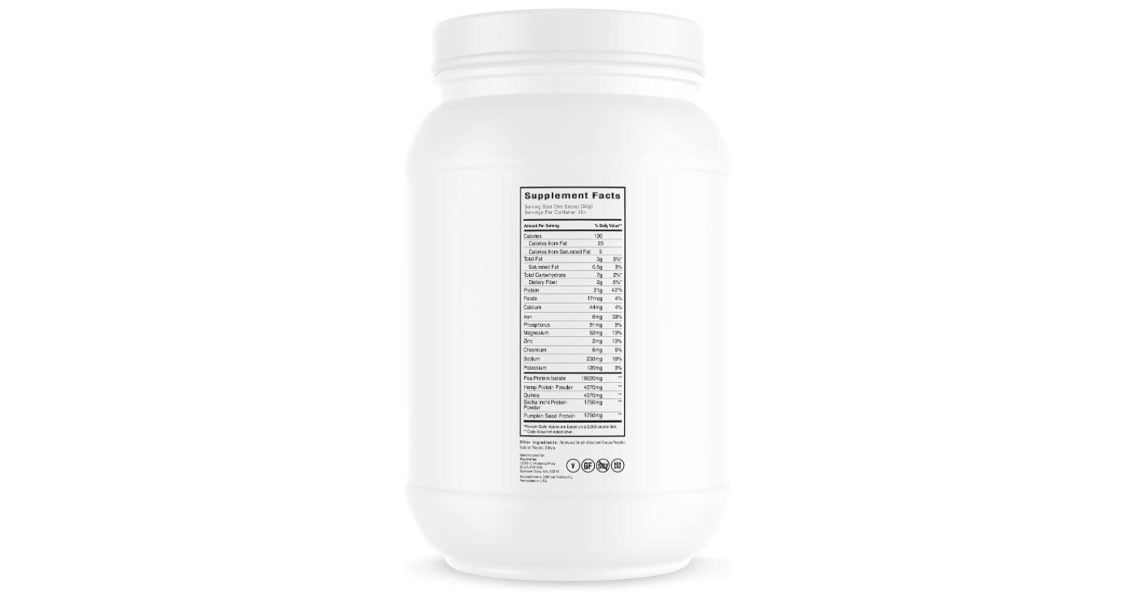 | | |
| --- | --- |
| Calories | 130 |
| Protein | 21g |
| Carbs | 7g |
| Fiber | 2g |
| Servings Per Container | 25+ |
| Serving Size | 1 scoop |
| Flavors | Chocolate Cake |
| Best Way To Take | Mix one scoop with 4-8 oz. of water and drink pre- or post-workout. |
Price, Flavors & Effectiveness
Swolverine Plant Protein is that perfect mix of vegan proteins to give you the best chance at growth and recovery while pumping you with vital nutrients. With 25 servings per container, one scoop with deliver all of these essentials to you quickly.
There is currently only one flavor in Chocolate Cake, although the flavor tastes great and goes well with many beverages.
Pros
Great mix of 5 vegan protein sources
High in protein, low in carbs and fat
Great benefits to muscle growth and recovery
Omega-3s are a nice addition
Flavor tastes amazing
Cons
Price: $32.99
---
Check out our list of the Best Protein Powders for more great protein supplements!
---
Overall Value
Swolverine Plant Protein is a great vegan protein with five plant-based vegan sources to provide for the best chance at growth and recovery for those looking for a top-tier vegan protein. With phenomenal benefits towards muscle growth, increased strength, weight loss, and recovery, you can't go wrong with a vegan protein no matter what your thoughts are on whey. Swolverine seeks to make the best products for all consumers and feels they know what athletes want and need. What you are getting is a great plant-based protein with a stellar formula, great taste, and better benefits. Check out Swolverine Plant Protein today and see what this can do for you goals.
Try Swolverine Plant Protein Here
Let us know what you think in the comments below. Also, be sure to follow Generation Iron on Facebook, Twitter, and Instagram. 
*Images courtesy of Swolverine and Envato
References