Everything you need to know about how these supplements can boost your overall health and wellness.
As athletes who care about our overall health and wellness, it is important for us to realize that we may need a little extra support to get us through the day. While many of us have a solid supplementation routine consisting of a protein supplement, multivitamin, and a host of others to boost our training and health, there might be one missing that could be a real game changer.
Omega-3 supplements are designed for full body health, able to boost wellness and vitality and really work to give you a host of benefits. Different from a multivitamin, this can add to the effects of what a good multi can do by giving you great support.
Knowing how to find the best supplements can be difficult. With so many brands on the market and each claiming to know just what is best for you, it can be overwhelming and you just don't need that.
Omega-3 supplements are unique in that you can get omega-3s from a variety of sources including things like fish oil, krill oil, and algal oil. While this may seem like an added headache, it is a big benefit to you for that means there has to be one out there perfect for your needs.
This complete guide to omega-3 supplements is exactly what you need to help get you started on your journey for even more progress. We'll chat about omega-3's, the benefits, key ingredients, and give you the best information out there so you can find a supplement that works wonders for you.
---
Check out our list of the Best Omega-3 Supplements for great omega-3 products!
---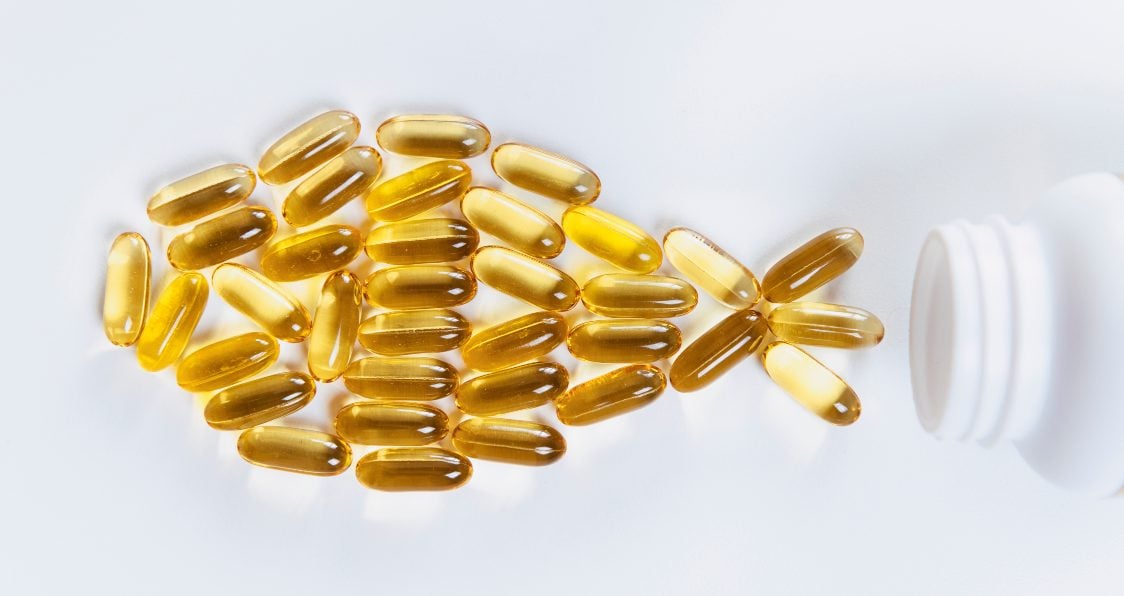 What Are Omega-3's?
There are three kinds of omega-3 fatty acids to know about when diving into the world of these supplements. The two most important ones and ones we will focus on the most, are eicosapentaenoic acid (EPA) and docosahexaenoic acid (DHA), both of which are found in certain kinds of fish and other cold water multi-cellular organisms.
With both krill oil and fish oil high in EPA and DHA, with booming benefits for your overall health, the choice of which one is better becomes a little more challenging as the differences tend to be more subtle than not (1). Additionally, adding in alternate sources like algal sources eliminate the fishy smell and aftertaste and have potential benefits of being absorbed better, making this a potentially superior source.
The third is alpha-linolenic acid (ALA), which is found in different plant sources like nuts and seeds. Not as common in the traditional omega-3 supplements, it is still important to know that there are great alternatives for those looking for more plant-based options.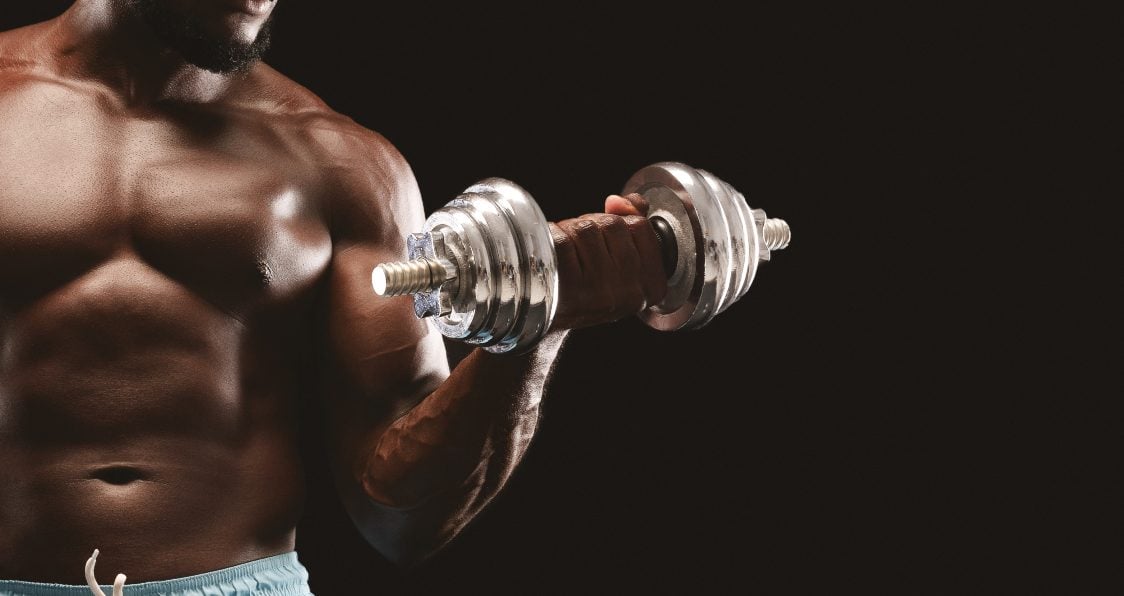 Benefits Of Omega-3's
For those taking omega-3 supplements, the benefits to your overall health and wellness will prove to pay off when it comes to training and performance, as well as everyday life.
Benefits of omega-3's include:
Enhance heart health: Lower blood pressure and slow plaque development (2).
Increase bone and joint health: Boost calcium and reduce pain.
Fight inflammation: Reduce substances commonly linked to inflammation (3).
Promote eye health: Improve structural components of your retinas to prevent degeneration.
Support cognitive function: Can work to boost mood and offer energy, while potentially helping with anxiety and depression (4).
May improve sleep: Promote a better length and quality of sleep.
Protect skin: Prevent aging and sun damage.
With many of other potential benefits, reading the label or other instructions attached to the supplement will be most effective to maximize just what you get out of your omega-3 supplements.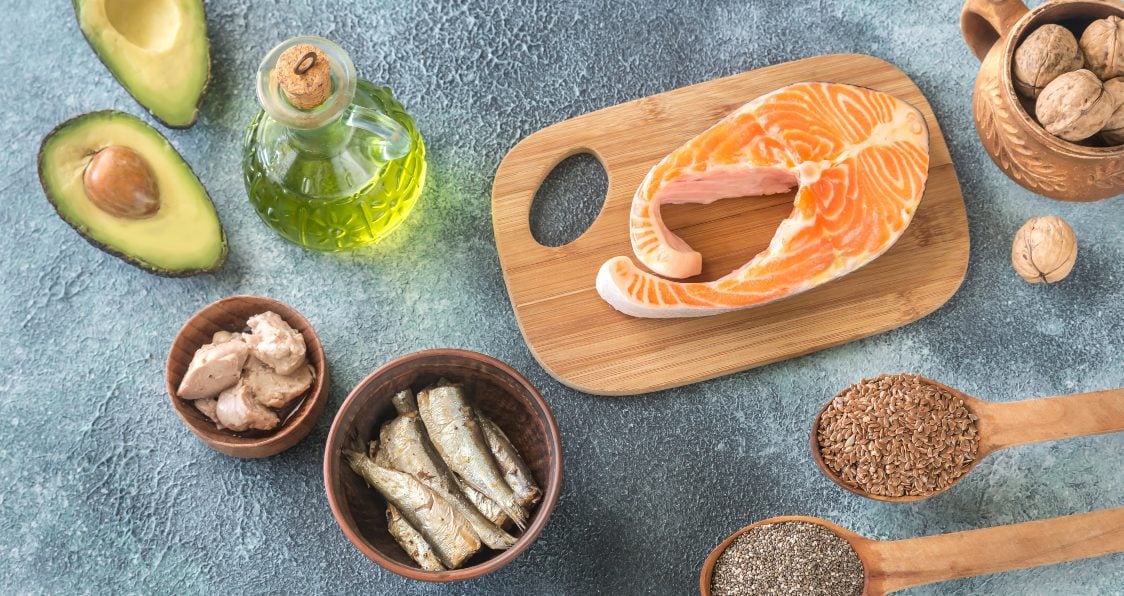 Key Ingredients & Sources Of Omega-3 Supplements
Omega-3's come from a variety of sources, each with their own respective benefit. For those omega-3 supplements like fish and krill oil, you'll find these omega-3 fatty acids coming from cold ocean fish like herring, mackerel, halibut, and other cold water multi-cellular organisms. For others, you may find a more plant-based route with these omega-3's coming from places like algae or things like flaxseed oil or chia seeds.
EPA: Found in cold water fish like herring, mackerel, halibut, among others. Some of the many benefits of EPA include lowering symptoms of depression, reducing your risk of heart disease, easing symptoms of menopause, and slowing the progression of arthritis (5). EPA really works best for fighting inflammation.
DHA: Found in fish and other cold water multi-cellular organisms. Benefits of DHA include reducing your risk of heart disease, fighting inflammation and supporting muscle recovery, and working to promote better eye health. DHA is great for working towards gains in cognitive function.
Astaxanthin: A natural, red pigmented ketocarotenoid with powerful antioxidant properties. Benefits include reducing exercise fatigue, aiding in heart health, boosting cognitive function, and working as an anti-inflammatory (6).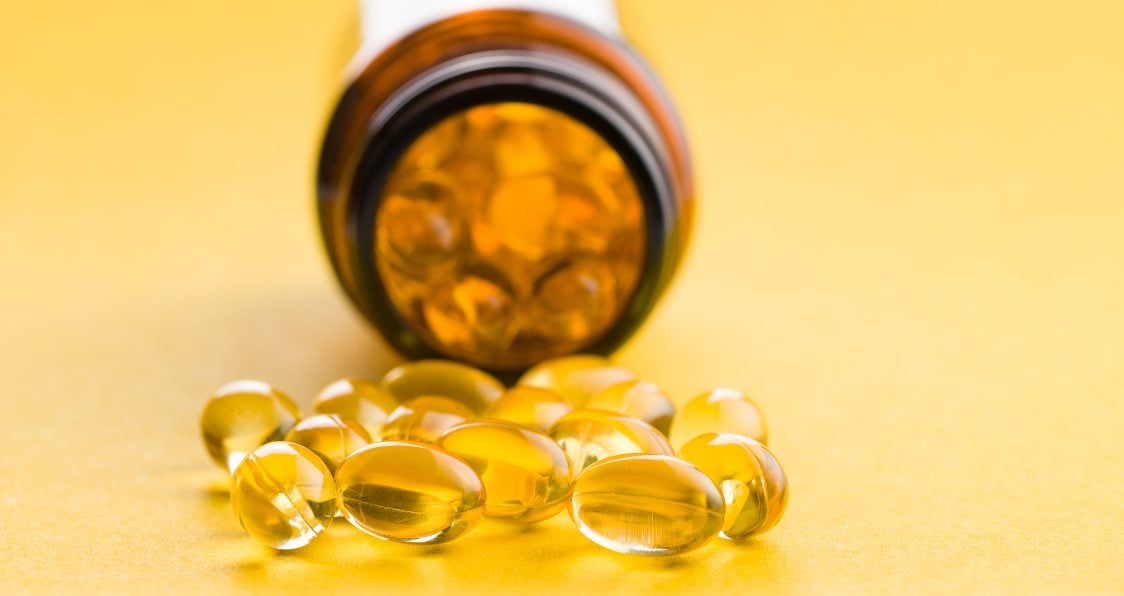 Safety Of Omega-3 Supplements & How To Use Them Effectively
Omega-3 supplements on the whole are safe and effective supplements to boost your overall health and wellness. It is always best to read the label of each respective product since each brand may differ, but as a broad supplement, omega-3s have the power to really work for you.
Somewhere around 3g a day of omega-3s is considered safe, but always check with a doctor if there are concerns. For those interested in taking a multivitamin along with an omega-3 supplement, looking to a more pure form of it will ensure you don't overload on nutrients, but on the whole it is safe to do so.
Featured Omega-3 Supplement
Performance Lab Omega-3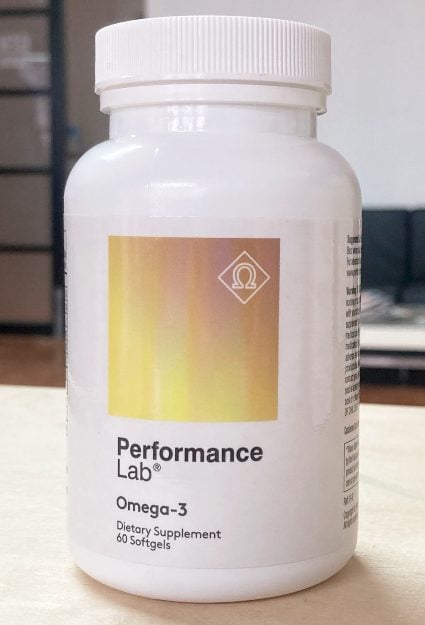 Performance Lab Omega-3 is an amazing supplement to optimize cell performance to promote whole-body health and vitality. This ultraclean omega-3 can enhance brain and eye performance, promote cardiovascular health, support muscles, and soothe joints through its ultramodern design made from 100% plant-based fatty acids. Sourced from natural algae, this safe and effective omega-3 has no fishy taste or smell and offers a nice alternative to your traditional fish or krill oil products.
Price: $39.00/ 30 servings
Try Performance Lab Omega-3 Here
Wrap Up
Omega-3 supplements are great to really boost your overall health and wellness to keep us grinding in the gym and away from any negative effects our training or everyday life take on us. With so many brands, it is wise to always do research to see which are best for you, but on the whole, these are great supplements to boost all areas of your growth. Check out our list of the Best Omega-3 Supplements for some clean and effective products and work to give yourself that edge you desire most.
Let us know what you think in the comments below. Also, be sure to follow Generation Iron on Facebook, Twitter, and Instagram. 
*Images courtesy of Performance Lab & Envato
References