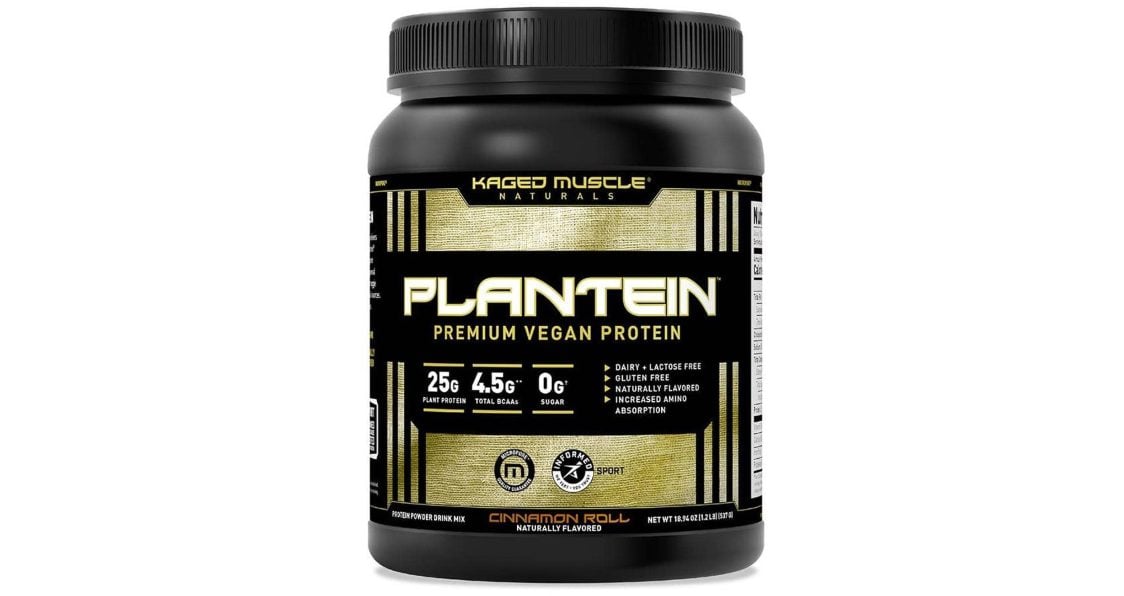 This clean, fully disclosed, and naturally flavored vegan protein is perfect for your gains.
Product Overview
How many times has someone told you that you need a protein powder? Most likely every single time you hit the gym. You've tried all the different types of whey, but find it upsets your stomach. Or maybe you're someone simply avoiding dairy. Thankfully, supplement companies recognize this and have sought to produce high quality vegan proteins equal to, if not better than, some whey products when it comes to building muscle, boosting recovery, and working to keep you full. Kaged Muscle Plantein is at the top of the list and is one of those proteins you need to try if your looking for a premium vegan option.
Protein is the building block of all muscle and it would be a disservice to neglect that fact. We work hard inside and out of the gym, so why not give ourselves a great product to boost all areas of our gains. The right protein powder can work to increase muscle growth, boost recovery, and help keep us full for better weight management so we see our desired gains come to life. Kaged Muscle Plantein can do all of this and much more and as a vegan protein, this supplement is highly conducive to all diets and can work for not only training and performance, but also your overall health and wellness.
Code GENIRON For 15% OFF
Kaged Muscle Plantein is a premium vegan protein that builds muscle like whey without the dairy. Superior texture and taste is matched by 300% more absorption so those nutrients hit you harder.
Kaged Muscle is a supplements company who takes their production process and final products seriously, only reinforcing the deepest of integrity. They source the most pure, most potent raw materials and ensure their labs operate beyond the status quo with rigorous testing and third party assurance. Never compromising on quality and price, Kaged Muscle seeks to only make the highest quality supplements they can, for they know you the athlete deserves only the best.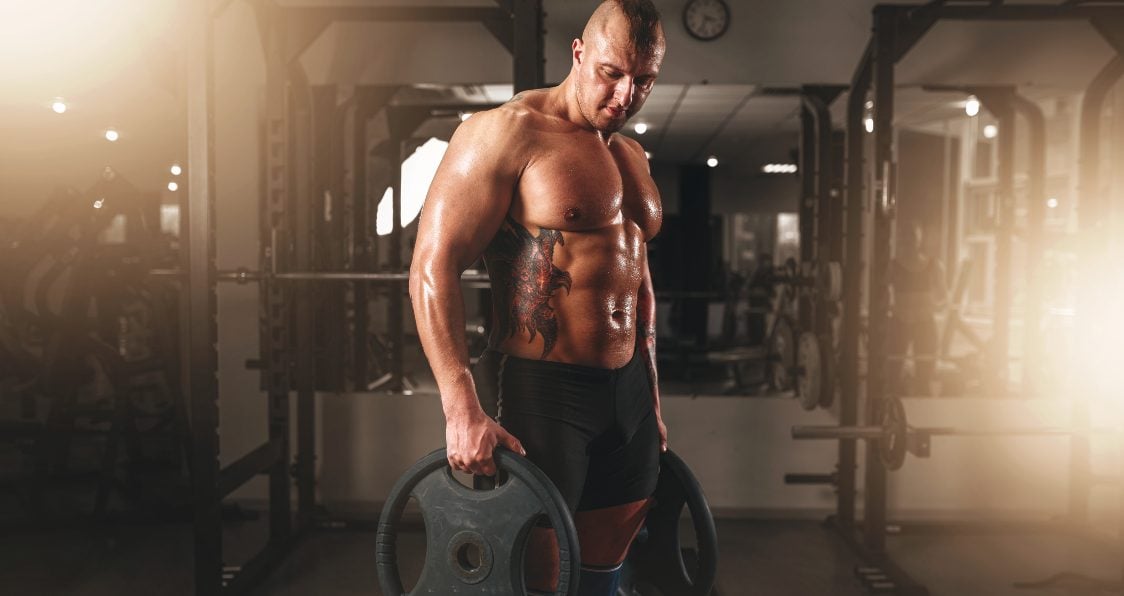 Plantein Highlights
Kaged Muscle Plantein is a great plant-based protein powder for those looking for a clean, fully disclosed, and naturally flavored supplement. This protein builds muscle like whey without the dairy and is 300% absorption so all those nutrients hit you harder. With superior taste, texture, and mixability, this protein is made with MCT oil and provides a complete profile of EAAs and BCAAs. Being soy, dairy, lactose, and gluten free, this is a great pure plant-based option for athletes of all types.
Ingredients
Pea Protein Isolate: Pea protein is extracted from yellow peas and is a high-quality protein source. This can build muscle mass when paired with resistance training, help keep you full to aid in weight loss and weight management, and enhance recovery to repair those worn down muscles for better recovery (1,2,3).
Organic Quinoa: Quinoa is a complete protein containing all of the essential amino acids while also being high in fiber. This nutrient rich food is perfect for those looking to grow and repair their muscles (4).
MCT Powder: Helps with digestion, can improve brain function (5), may lower cholesterol, and enhance exercise performance for all-around gains.
Other Ingredients
Natural Flavors, Steviol Glycosides, Sucralose
| | |
| --- | --- |
| Calories | 160 |
| Protein | 26g |
| Carbs | 5g |
| Fat | 4g |
| Sugar | 1g |
| Flavors | Peanut Butter Cookie, Banana Bread, Cinnamon Roll |
| Number Of Servings | 15 |
Price, Flavors & Effectiveness
Kaged Muscle Plantein is a premium vegan protein perfect for building muscle and pumping you with vital nutrients similar to whey. With 15 servings per container, 1 scoop of this non-dairy protein will pump you with clean ingredients so you see only the best gains. To ensure you never grow bored with the taste, Plantein comes in three great flavors being Peanut Butter Cookie, Banana Bread, and Cinnamon Roll.
Pros
Clean, fully disclosed, and naturally flavored
300% better absorption
Soy, dairy, lactose, and gluten free
Great tastes with natural flavors
Cons
Could have more servings per container
Price: $29.99
---
Check out our list of the Best Non-Dairy Protein Powders for more amazing vegan proteins!
Also, head to our GI Supplement Awards and see where Plantein landed on our list of Best Protein Powder of 2021!
---
Overall Value
Kaged Muscle Plantein is that premium vegan protein you need most today. By working with clean and naturally flavored ingredients, you get a fully disclosed label and a great product to see those non-dairy gains unfold. Kaged Muscle is a great company who knows the needs of athletes and seeks to produce only the best supplements around. What you are really getting is a high-quality vegan protein with clean ingredients, real results, and an honest company backing you. Check out Kaged Muscle Plantein today and see what this can do for all your goals.
Try Kaged Muscle Plantein Today
---
Generation Iron may receive commissions on purchases made through our links. See our disclosure page for more information.
Let us know what you think in the comments below. Also, be sure to follow Generation Iron on Facebook, Twitter, and Instagram. 
*Images courtesy of Kaged Muscle and Envato
References