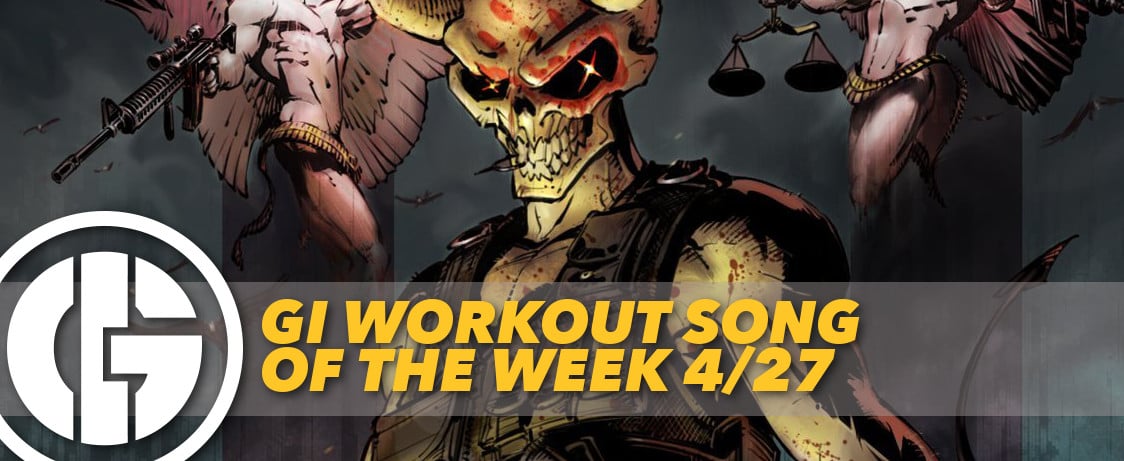 Punch your ticket for some major gains this week.
We're about a month out from the 2015 Arnold Classic Brazil and the competitors have only four short weeks to complete their preparations for the show. The competition will see the return of Big Ramy to competition as the Egyptian bodybuilder looks to unveil the physique he's been sculpting during the off season. Like the competitors for the show, we know that you all are making preparations of your own. Summer is quickly closing in and the window of opportunity to shred your body into tip top shape is closing with every passing day. If you were lacking any motivation before then check out this work out song that is sure to mean certain death for body fat and spark for making some major gains.
This song will get you fired up in the gym to get all the gains you seek. Burn fat and pack on muscle with this track from Five Finger Death Punch. "Weight Beneath My Sin" is a high intensity track off the group's album, The Wrong Side of Heaven and the Righteous Side of Hell, Volume 2, that's sure to put some adrenaline into your lifts.
.
This Week's Pick
Song: Weight Beneath My Sin
Artist: Five Finger Death Punch
Album: The Wrong Side of Heaven and the Righteous Side of Hell, Volume 2
http://www.youtube.com/watch?v=y0m2g_Oy6jo
Crank up some Five Finger Death Punch and hit the iron hard. You've got no time to be lazy. Get those gains!
Check back next week for the GI workout song of the week and be sure to follow us on Facebook and Twitter.