Protein works great. Paired with this post-workout supplement, it works even better.
Product Overview
The key window to best maximize muscle growth is immediately after you finish your workout. Your muscle tissues are the most sensitive to the anabolic effects of your training and are begging for specific nutrients so they can recover and get back to top shape. While a protein-rich meal or supplement are an absolute necessity, Transparent Labs CoreSeries Post Workout is a great way to get targeted nutrients into your body to recharge and grow your hard-worked muscles.
For those looking to get the most out of their post-workout routine and recovery, this post-workout supplement is a great addition to what you already have. Whether you take a whey protein concentrate or a whey protein isolate, or maybe you just load up on a solid home-cooked meal, CoreSeries Post Workout ensures you do not miss any of those nutrients vital for recovery and muscle growth.
Code GENIRON10 For 10% Off
Transparent Labs CoreSeries Post is a great supplement to optimize recovery and muscle repair with 6 great ingredients. Paired well with any protein supplement, this can ensure big gains are met.
Transparent Labs is a solid company who prides themselves on transparency and honesty when it comes to their labels and ingredients. With no added artificial sweeteners, coloring, or preservatives, Transparent Labs works to bring you the top of the line ingredients at clinically effective doses with no hidden formulas.
Transparent Labs products are manufactured in a state-of-the-art facility in Utah that is certified current good manufacturing processes (CGMP) and registered with the Food and Drug Administration (FDA). Each product is third party tested to keep the quality as high as possible and the buying experience as easy as possible.
CoreSeries Post Workout Highlights
CoreSeries Post Workout offers the benefits of a great recovery and muscle-building supplement with added benefits to enhance your overall health and wellness. With six science-based ingredients included in a synergistic formula at clinically effective doses, Post Workout seeks to optimize recovery and muscle repair by pumping you full of recharging nutrients.
These six great ingredients work together to bolster nitric oxide production, reduce muscle soreness, promote protein synthesis to enhance muscle growth, increase insulin sensitivity in muscle tissues, and aid in gut health so your body has all the essentials to recover to maximum capacity. Paired with a great protein supplement or protein packed meal, CoreSeries Post Workout will elevate your muscle growth and recovery to new levels.
Ingredients
L-Glutamine
L-glutamine is a naturally occurring nonessential amino acid that plays a major role in regards to proteins. It has an important role in protein synthesis (1), which allows for your gains in muscle growth, and helps stop the breakdown of valuable protein in muscle to keep you looking great.
Betaine Anhydrous
Betaine can trigger a great muscle growth response independent of testosterone and has great effects on reducing fatigue during training. This allows you to pump out more reps and work harder to increase protein synthesis and muscle, as well as power (2). Whether you include drop sets in your workouts, or something like high-intensity interval training, you won't feel that fatigue set in.
L-Carnitine L-Tartrate
L-carnitine L-tartrate aids in energy production and helps your body burn fat for fuel which increases your overall exercise performance as a result of decreased fatigue (3). It will also transport toxic compounds that can accumulate in the mitochondria to hurt your energy production.
Beta-Alanine
Beta-alanine increases carnosine levels in your cells to keep them replenished so your body is not totally depleted. Carnosine works as a stabilizer for pH levels that are released at an accelerated rate during exercise. It will help delay fatigue from setting in and promote the formation of healthy proteins (4).
Other Ingredients
Other ingredients found in lower doses of Post Workout include tart cherry powder and Astragin. Tart cherry powder comes from VitaCherry, a patented tart cherry powder that is rich in anthocyanins and antioxidants. Tart cherries have been found to reduce muscle soreness and increase muscle recovery, even after strenuous workouts (5). Astragin supports bioavailability and increased absorption from any number of nutrients your body desires, including amino acids, omega-3s, and even creatine.
Price & Flavor
One scoop of Post Workout is packed with all of those great nutrients to recharge and revitalize your body to bring recovery and muscle growth front and center. A 1 lbs. tub holds 30 servings and costs $44.00 USD. Available in Orange or Black Cherry, this supplement has unique flavors and great benefits all at an affordable price for your overall convenience.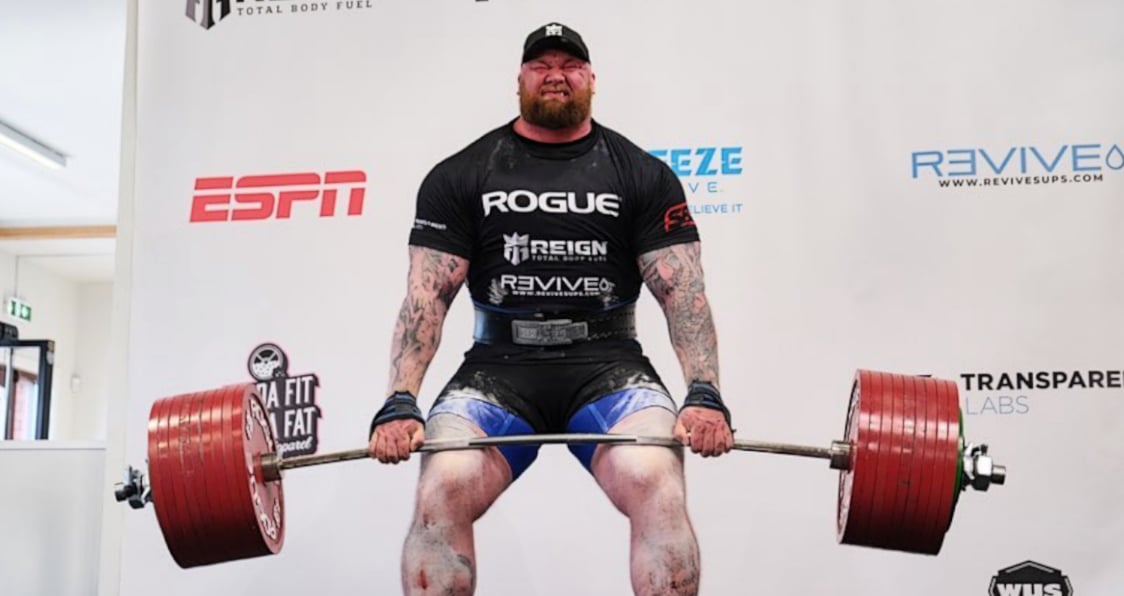 Sponsored Athlete
Hafþór Júlíus Björnsson works with Transparent to bring the best supplements to the forefront of consumers' minds. As a sponsored athlete and spokesman for Transparent Labs, Björnsson uses these supplements as a way to keep himself in top shape. He is the first to win the Arnold Strongman Classic, Europe's Strongest Man, and World's Strongest Man competitions in the same year and is currently training to fight strongman rival Eddie Hall in what will be an epic boxing match. Björnsson relies on Transparent Labs to keep him going strong and on top in his field.
Overall Value
Transparent Labs CoreSeries Post Workout is one of those supplements to take if you are looking for enhanced recovery and muscle growth. With six ingredients at clinically effective doses, each is designed to ensure optimal performance. Containing zero artificial sweeteners, coloring, or preservatives, consumers can be sure this product is exactly what they need to bolster nitric oxide production, reduce muscle soreness, promote protein synthesis to enhance muscle growth, increase insulin sensitivity in muscle tissues, and aid in gut health. What you are really getting is a solid post-workout supplement created by an honest and transparent company at an affordable price to make sure your hard work doesn't go unnoticed. Pair this with a solid protein-filled meal, or a whey protein supplement, and watch your gains seriously come to life.
Try CoreSeries Post Workout at Transparent Labs Today
Generation Iron may receive commissions on purchases made through our links. See our disclosure page for more information.
Let us know what you think in the comments below. Also, be sure to follow Generation Iron on Facebook, Twitter, and Instagram. 
*Images courtesy of Transparent Labs and Hafþór Júlíus Björnsson Instagram
References