Everything to know about Transparent Labs' ProteinSeries 100% Grass-Fed Whey Protein Concentrate.
Product Overview
Getting that protein fix after a tough workout is crucial to ensuring those gains are met and that hard work does not go unnoticed. Transparent Labs and their new ProteinSeries line includes two great options for protein supplements, one being their 100% Grass-Fed Whey Protein Isolate along with their 100% Grass-Fed Whey Protein Concentrate. While the differences may seem small on the surface, each provides unique and important benefits for your progress in the gym.
In keeping with their theme of transparency, Transparent Labs allows for no artificial sweeteners, coloring, or preservatives to fill their products and their protein concentrate is no exception. This product is designed to give consumers a healthy, less processed source of protein made from the highest quality. We broke down why protein concentrate is beneficial for your growth and how this can help your progress moving forward.
Transparent Labs stands by their promise of 100% grass-fed ingredients harvested from American cows and proves that in their transparent label. With everything listed, no false claims are made and consumers know exactly what they are getting ensuring no hidden formulas are used. Manufactured in their state-of-the-art facility in Utah that is certified current good manufacturing processes (CGMP) and registered with the Food and Drug Administration (FDA), each product is third-party tested guaranteeing purity and honest assessments.
Their mission is clear for helping consumers make smart, healthier choices about what they consume and how they maximize the benefits of a quality supplement. With such a high level of transparency, you know exactly what your pulling off the shelf.
Code GENIRON10 For 10% Off
Transparent Labs ProteinSeries 100% Grass-Fed Whey Protein Concentrate is a great protein concentrate to pack on lean muscle and promote solid post-workout recovery. With 24g protein and 120 calories, this is great for bulking and adding weight.
Protein Series 100% Grass-Fed Whey Protein Concentrate Highlights
Each 33 gram scoop of their Grass-Fed Whey Protein Concentrate provides 24 grams of protein, 1.5 grams of natural dairy fat, and 3 grams of carbs all while offering 120 calories. With no artificial food coloring, artificial sweeteners, or preservatives, this protein will only benefit your workout performance and offer plenty of gains.
Designed to supplement your post workout needs, this product comes in a variety of flavors and is great for those looking to bulk up and pack on the muscle, or lean out and put on lean muscle mass. This product does not undergo an additional isolation process, yet doesn't sacrifice any of the benefits including the immune boosting Immunoglobulins, cysteine, and the prebiotic Lactoferrin. This product is great for all and you'll love the results after using it.
Protein Series 100% Grass-Fed Whey Protein Concentrate Benefits
Whey concentrate differs from whey isolate due to the process by which it undergoes. Whey isolate goes through more processing resulting in higher protein contents with less carbs and fat. This tends to be the reason that whey isolate is more expensive than whey concentrate. While the benefits are similar, both aid in the production of lean mass and strength.
For those looking to limit their fat and carb intake, whey isolate may be preferred, but whey concentrate will provide a healthy mix of all three. It will keep you full longer with the added benefit of decreasing those sweet treat cravings. It's ability to decrease blood sugar spikes will keep you from craving those unhealthy foods leaving you feeling satisfied. Increasing glutathione, whey concentrate aids in the fight to keep your immune system hearty and healthy. Glutathione is a strong antioxidant in the body and aside from protecting against stress, it can boost your immune system and fend off those unwanted pathogens.
Price And Flavors
With a price tag of $49 per 2 lbs. tub, this product is a reasonable price in comparison to others on the market. Containing 30 servings per container and 31 grams per scoop, this product has everything you need in a solid whey protein. At 130 calories with 24 grams of protein, this is sure to keep you full and seeing those gains come to fruition. There are six flavors to choose from including: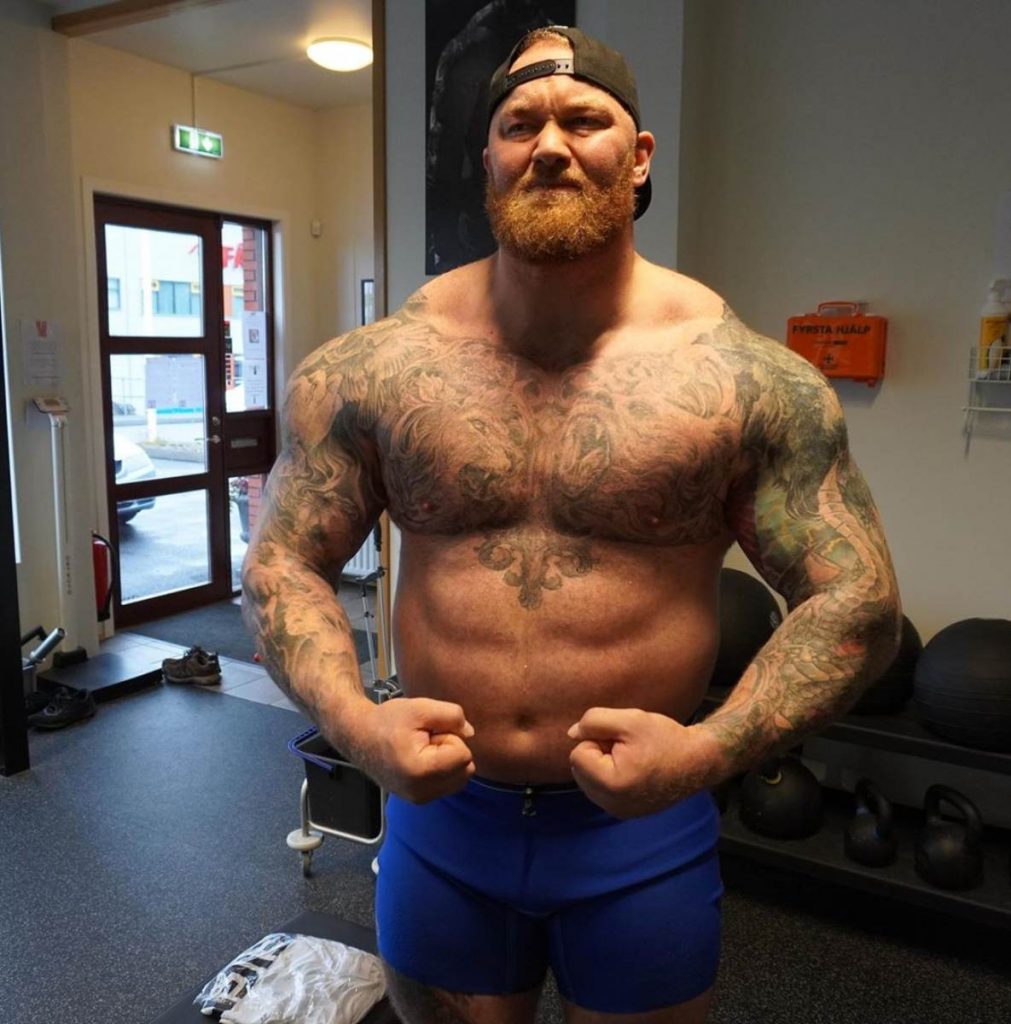 Sponsored Athlete
Hafþór Júlíus Björnsson joined the Transparent Labs group as a sponsored athlete and his work ethic, mixed with nutrition and dietary supplements, have made him a force in the strongman community. Placing first at the 2020 Arnold Strongman Classic, Björnsson has made himself an elite threat becoming the first to win the Classic, World's Strongest Man, and World's Ultimate Strongman.
Overall Value
For a post-workout supplement, this product is a great choice. Filled with a healthy amount of protein, fat, and carbs, this 100% grass-fed whey is affordable, tasty, and is sure to be beneficial for your gains in and out of the gym. Transparent Labs prides themselves on their ability to remain truthful and transparent with their label and every ingredient in their products. What you're really buying is a protein that will keep you full while providing the proper nutrients to promote strength and lean muscle growth, as well as aid in essential recovery.
Try ProteinSeries 100% Grass-Fed Whey Protein Concentrate at Transparent Labs Today
Generation Iron may receive commissions on purchases made through our links. See our disclosure page for more information.
Let us know what you think in the comments below. Also, be sure to follow Generation Iron on Facebook, Twitter, and Instagram. 
*Images courtesy of Transparent Labs and Hafþór Júlíus Björnsson Instagram