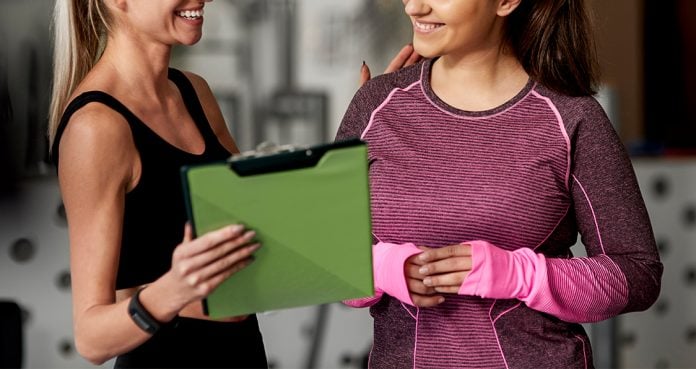 5 Ways To Write a Great Training Program
Most people never see any progress in the gym because they don't follow a well-designed training program. A customized training plan is the same thing for a physique transformation that code is for a website.
Writing a better training program can help a fitness rookie, advanced lifter or even a personal trainer. Once you know the ins and outs of how to design an effective training program, it's almost like you've been handed the key to the Hogwarts of gains.
Start With Your Current Situation
One of the most common beginner's mistake is that people want to begin at the pro training level. They want to be doing squats, deadlifts and military-style chin-ups from the first week.
Attempting something like this is similar to jumping on a treadmill that is running at a super-high-speed from a standstill. We all know how that ends. You're most probably going to fall on your face and be thrown back with a few burns and sores.
Access your current fitness levels and take a test – if needed. You need to look at yourself critically but without being sadistic. Once you've ascertained your starting point and have made terms with it, things only get easier.

Figure Out The Best Training Style
You need to know your 'Point B' while designing an effective customized training program. After you have your fitness assessment, you have all you need to create a blueprint for your transformation.
People with prior training experience will do better at this stage. You need to know about different training techniques and how your muscles respond to them. Contrary to what most people think, there is no one-training-program-fits-all kind of a mass-market transformation solution.
You should spend some time at this stage researching about tried and tested training principles like DTP, Y3T, PH3, and many other programs by successful coaches. Brownie points if you have developed any such program of your own.
Keep Your Lifestyle in Mind
Your life shouldn't be centered around your training program, it should be the other way round. If you've been skipping workouts in the past, you're setting yourself up for failure by designing a 6-day training routine.
Remember – in fitness, many different paths can lead to the same destination. You have to choose the one you are comfortable following. Learn more about your preferences when it comes to the intensity (number of reps, sets, weights, duration of workouts) and once you know what works for you – stick with it.
Rapid Adaptability
You can't write a 12-week fitness program and expect to get the exact results you set out for without having to make mid-way modifications. Many things can change over the course of the plan and you might not see the desired output.
You have to be on your toes when it comes to getting the most out of your training program. Adapting according to your progress can make all the difference in your transformation and this is why pro athletes have daily check-ins with their coaches when they're prepping for contests.
Set mini-milestones and develop the habit of doing weekly reviews. If you're not heading in the right direction at the right speed at the end of the week – make necessary changes.
---
What is your current fitness goal? Let us know in the comments below. Also, be sure to follow Generation Iron on Facebook and Twitter.