Having the right approach to nutrition is vital to getting that shredded aesthetic bodybuilders crave.
Most of us grind away in the gym and do our best to achieve that shredded physique. We do our squats and bench presses, but only working out doesn't lend itself to a proper shred. Sure, we may get bigger and stronger, but more definition starts in the kitchen and those of us bodybuilders looking to lean down need to know the proper tools in creating an effective bodybuilding diet. The right approach to food can allow us to enjoy it while also seeing our bodies come together.
Let's take a look at some of the best ways to create a bodybuilding diet so you start to see the changes you want most. Knowing what to take but also what to avoid can be of equal importance and allow us to see those gains come to life. With that being our main goal, we should at least know the proper steps in how to get there.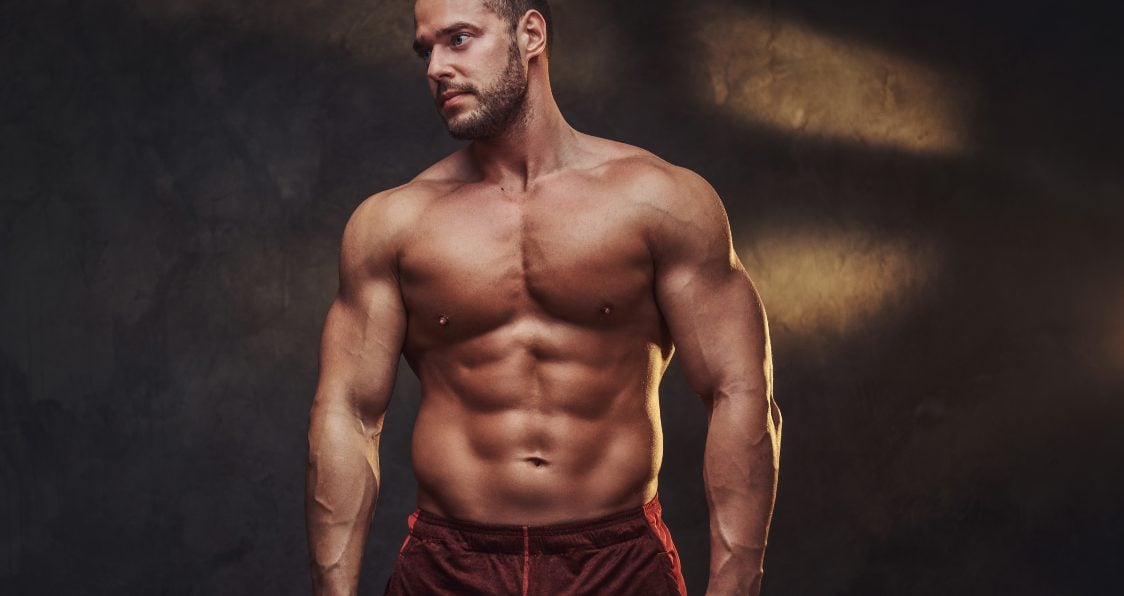 Best Ways To Create A Bodybuilding Diet
While some of this you may already know, it never hurts to hear it again. Redundancy is a great way to keep it fresh in your mind so you actually make the changes you want to see.
1. Goals
Goals are the first step of a bodybuilding diet. Deciding on what exactly you are trying to get out of this is more than important because once you know your end goal, it will easier to get there. Goals can include things like calorie intake, amount of macronutrients needed, whether you are cutting or bulking, among others. Writing them down is an easy way to not forget.
2. Macronutrients
We hear this word all the time and it refers to the three essential sources of fuel for our bodies: carbs, fat, and protein. Each of these sources offers something our bodies want and need in order to thrive inside and out of the gym (1). Protein allows for muscle growth and enhanced recovery for faster bounce back. Carbs give us energy and keep us full for longer. And of course, fats are important for muscle-building hormones and play a role in the absorption of vitamins.
3. Timing
Knowing what to eat and when to eat is vital for your success with a bodybuilding diet. Strategically placing the right meals around your workouts will prove to be most effective as you seek the best for energy, growth, and repair. Eating often allows your metabolism to stay constantly working to burn calories so nothing can be stored for fat (2).
4. Meals
What you can eat may seem limited when looking to shed that unwanted fat and really tone out but at the end of the day, it is very much possible to enjoy every meal. Eating tons of greens will give you vitamins and minerals, keep you full, and offer a healthy dose of fiber. Plenty of protein is also imperative as you look to get the most out of every workout (3). Unfortunately, sugar must take a back seat for that can be a killer when trying to get the most bang for your buck. Sugar doesn't do much for the best bodybuilding diet.
5. Drink
Hydration is key. Be ready to drink plenty of water, especially on training days and paying attention to the color of your urine is an easy way to check on your hydration levels. Don't let something like dehydration hurt your goals and find the easy things to tackle first (4). Carry a shaker bottle with you so you never have an excuse!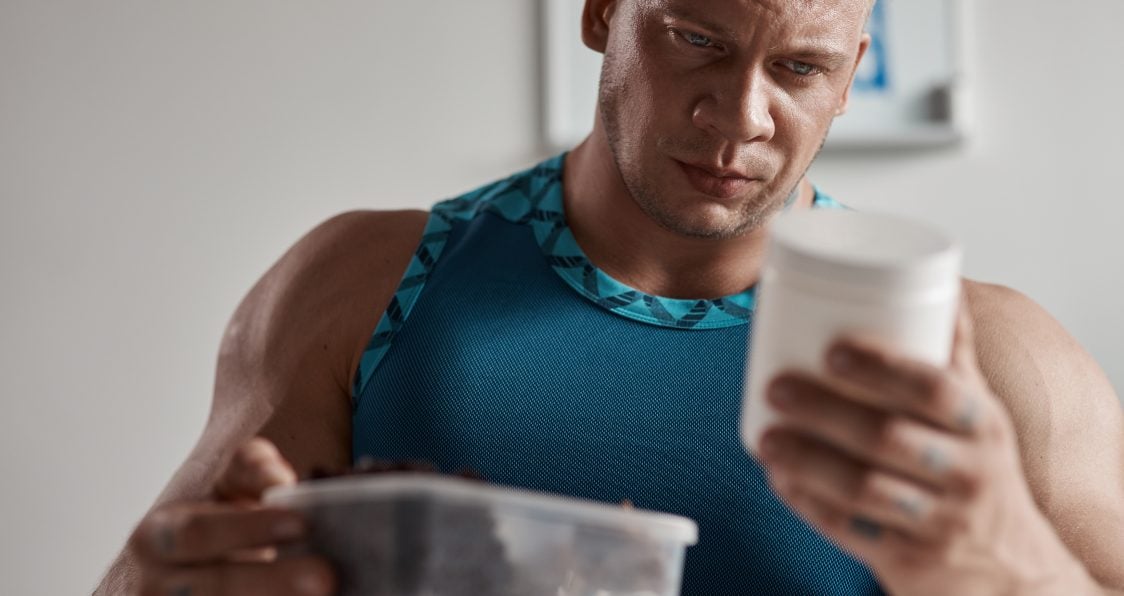 Top Supplements To Boost Gains
When it comes to supplementation, making sure the supplements you take line up with what you need is imperative. With so many supplements, it can be challenging to find the right ones and really work to maximize your gains. But with three of the staples being protein powder, intra-workouts, and pre-workouts, you absolutely cannot go wrong.
Enhanced Whey Protein Isolate
Code GENIRON For 15% Off
Enhanced Whey Protein Isolate is a high quality whey protein with just 110 calories and 25g protein. Fortified with DigeSEB digestive enzyme blend, this allows for better protein utilization in your body.
Enhanced Labs starts by selecting the highest quality whey proteins which undergo a series of sophisticated filtration processes to 'isolate' out excess fat and sugar. The final product is a complete protein containing no lactose and over 90% of pure protein per serving. Enhanced Whey is then fortified with the trademarked DigeSEB digestive enzyme blend for better protein utilization within the body. With 25g of protein at just 110 calories, this high quality whey is perfect for your muscle building and recovery goals.
Check out our individual review for Enhanced Protein Isolate here!
---
Enhanced Anabolic IV
Enhanced Anabolic IV is for those serious about building muscle and boosting recovery. With 23 highly effective ingredients, six blends work to tackle all of your needs.
Enhanced Labs Anabolic IV is a great BCAA supplement for those serious about muscle gains. Providing everything you need from a muscle-building and recovery supplement. Packed with 23 highly effective ingredients, this product can promote protein synthesis and decrease fatigue to keep your workouts as ferocious as they need to be to see great gains. This advanced formula has six blends to really deliver all of the benefits. They include: clinically dosed amino acid blend, nitric oxide blend, non-stimulant nootropic blend, electrolyte blend, B vitamin blend, and a fat oxidation and muscle insulin sensitivity blend.
Check out our individual review for Enhanced Anabolic IV here!
---
Enhanced Ramy's Rage Stim Reloaded
Code GENIRON For 15% Off
Enhanced Ramy's Rage Stim Reloaded is a smart 8-stim matrix to enhance energy and focus. A fully disclosed label provides transparency for their scientifically proven ingredients.
Ramy's Rage Stim is different. It has a fully disclosed supplement facts panel, so you know exactly what you're getting in each serving. Ramy's Rage Stim contains full dosages of ingredients scientifically proven to boost energy levels, improve physical performance and enhance focus. Best of all, Ramy's Rage Stim doesn't contain mega dosages of caffeine so there is no crash. With a smart 8-stim matrix, all of your energy and focus enhancing needs are met with a great pre-workout. With 17 clinically dosed ingredients grouped into 4 synergistic matrixes, this pre-workout is perfect for boosting intensity.
Check out our individual review for Ramy's Rage Stim Reloaded here!
Bodybuilding Diet Wrap Up
Putting together a bodybuilding diet can be challenging but it is absolutely possible. Forcing yourself to be accountable to yourself is imperative and can actually be beneficial in the long run when it comes to your overall goals as you will have someone to rely on. Take note of some of these tips and work on getting a great plan together because it is possible to achieve that shredded physique. It may just take a little time.
---
Let us know what you think in the comments below. Also, be sure to follow Generation Iron on Facebook, Twitter, and Instagram. 
*Images courtesy of Envato
References