Michal Krizo reflects on loss to Blessing Awodibu as he prepares for future battles.
Michal Krizo is one of the up-and-coming stars in bodybuilding, despite not having his Pro Card just yet. Another competitor that is in the same boat is Blessing Awodibu, who already has two victories under his belt. The two met during an amateur show in 2017 and Krizo recently spoke on the competition.
Krizo, who made the switch from the IFBB Elite Pro League to NPC in July, was defeated by Awodibu in 2017. This was one of his first competitions while Awodibu had been competing.
Awodibu has victories at the 2022 New York Pro and Indy Pro. He will have a chance to compete at the 2022 Olympia and that is the ultimate goal for Krizo as well. The Slovakian bodybuilder has opened eyes since making the jump to NPC. He has high praise from the likes of Jay Cutler and Milos Sarcev, who have seen him train in person.
Recently, Awodibu shared a photo of himself and Krizo on stage. The two had some fun in the comment section as Awodibu claims he is looking forward to beating Krizo once again.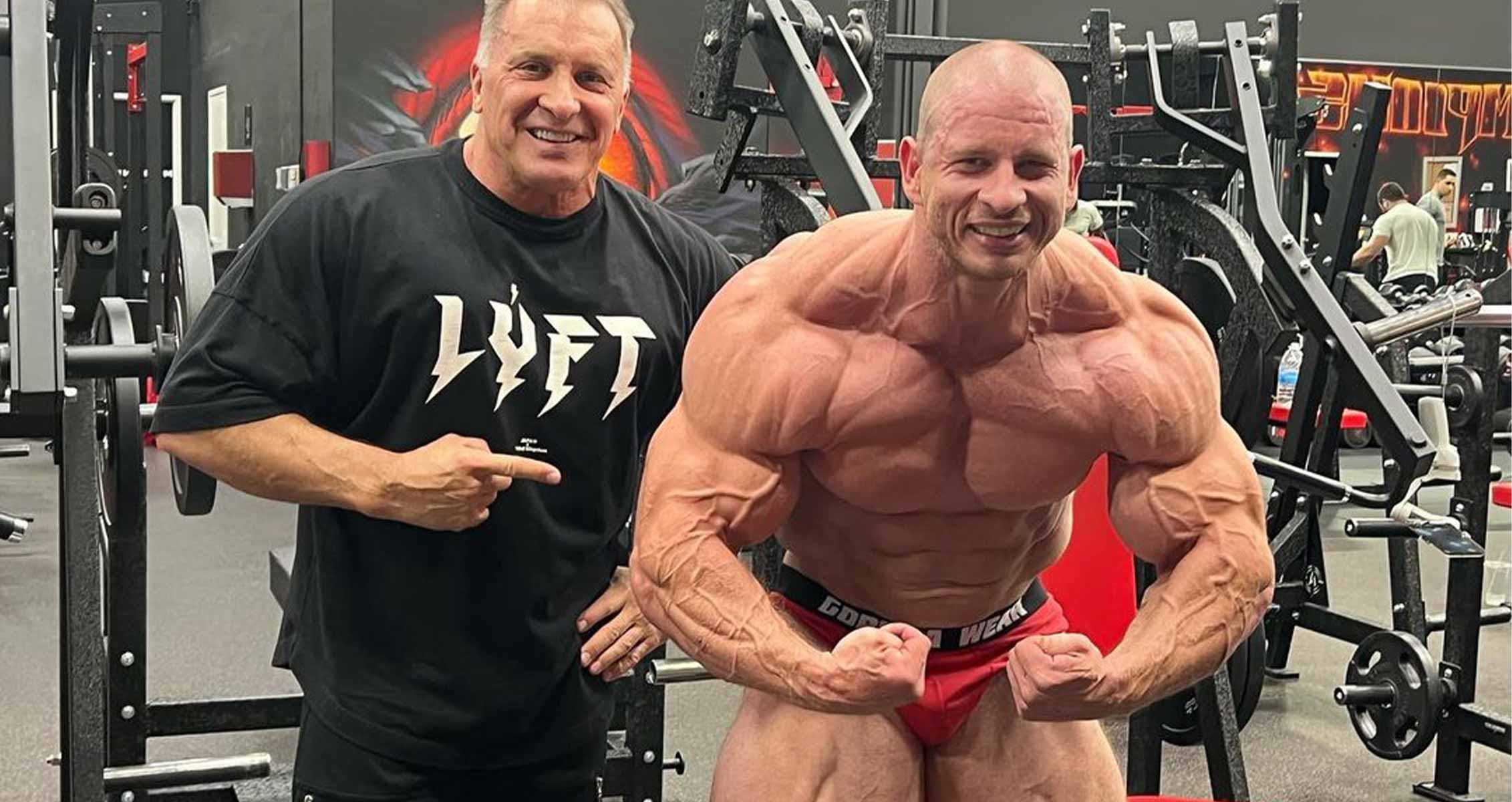 Michal Krizo: "I Am Already A Level Ahead"
In a recent YouTube video, Michal Krizo sat with his coach and discussed certain topics. The competition during his rookie year with Blessing Awodibu was on the agenda.
"The amateur contest where Blessing Awodibu beat me. He been competing for a long time already. I think he also won like four contests overall that season. But he was shitting his pants. I was a complete rookie, first competition season, and already competing at the Diamond Cup in Ostrava. He wasn't even expecting to win," Krizo said.
View this post on Instagram
Krizo believes that he came in with a better physique but was more of a raw competitor when it came to posing. Now, he believes that he has an edge on Awodibu.
"I had a better physique, but I couldn't pose so well. Blessing posted on his Instagram, one of these days.

He posted a photo of him and me. Welcoming me in the IFBB and saying that I can expect to lose against him again. I responded — 'I am already a level ahead of you.' It's all fun."
Michal Krizo is gaining plenty of attention because of his physique, as is Blessing Awodibu. When the two make their debuts on the Olympia stage, it will certainly be must-watch.