Milos Sarcev was blown away by Michal Krizo's physique when they met in person.
Milos Sarcev continues to be one of the most influential figures in bodybuilding. If he gives his approval, that means you must be doing something right. Well, new NPC competitor Michal Krizo gained that approval and then some when he met Krizo in person.
Krizo announced last week that he would be making the switch to NPC from IFBB Elite Pro. This gives him a chance to compete for his Pro Card and eventually make his way to the Olympia stage. Krizo has made it clear that this is his goal as he takes his next steps in competition. This is also good for NPC as they get one of the hottest up-and-coming talents in the sport. There will be eyeballs all over competitions that Krizo is apart of. 
Krizo and Sarcev recently met in person and the coach had some great things to say about his physique.
RELATED: How Will Michal Krizo Stack Up To Top Athletes In The IFBB Pro League?
"Hype is REAL!!! Holly shit!!! @ifbbmichalkrizokrizanek is OUTSTANDING! Pictures and videos don't do him a justice…You have to see him in person. So much QUALITY."
View this post on Instagram
Milos Sarcev on Michal Krizo: "Pictures and videos don't capture the real look"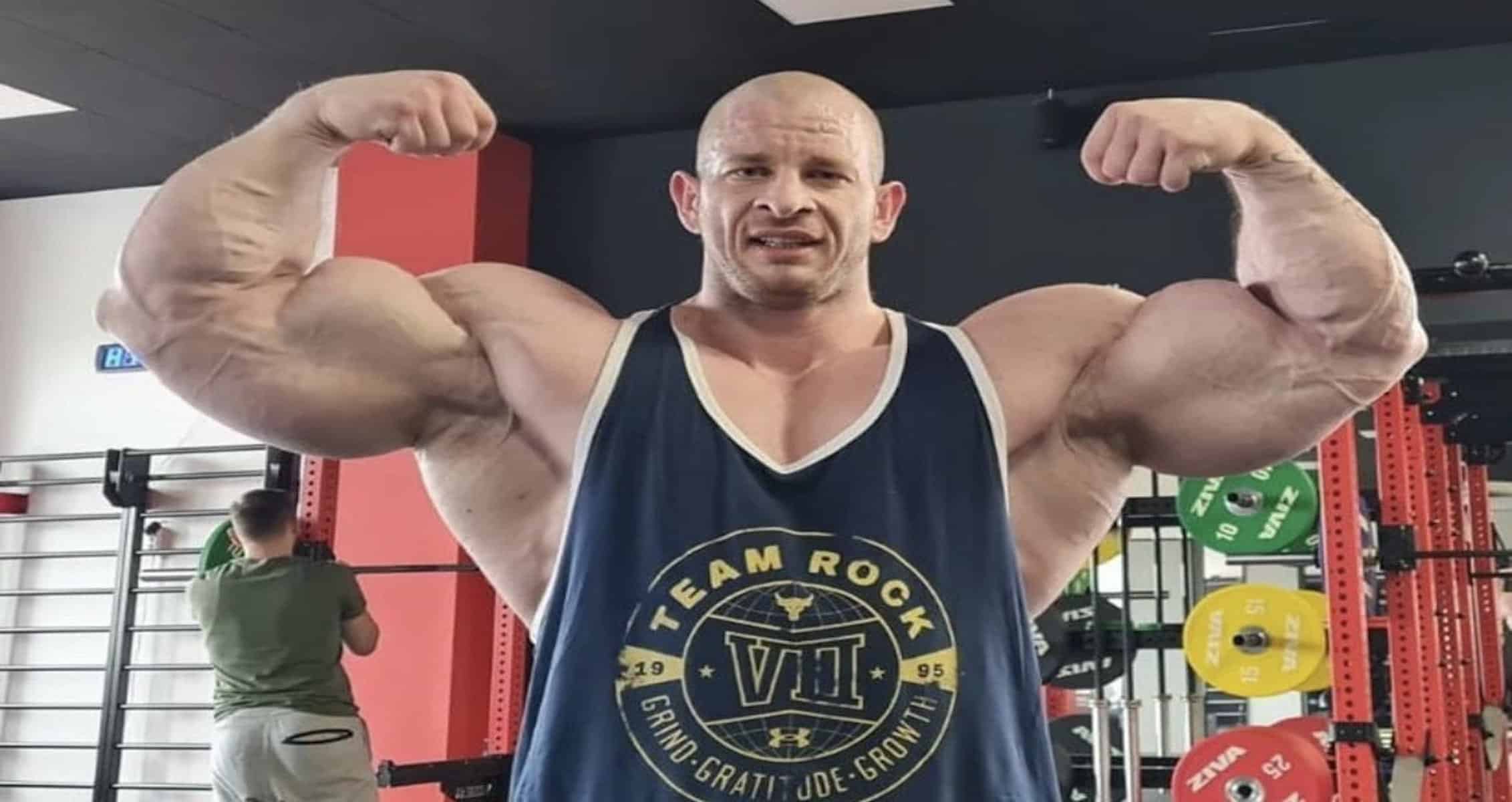 Milos Sarcev took Michal Krizo through a posing routine when they met face-to-face. Many competitors are active on social media showing off their physique but Sarcev believes that you have to see Krizo in person to believe his look.
"First, pictures and videos don't capture the real look – I promise you that. Michal looks much more impressive in person. Sheer size and muscle quality can really be appreciated only to the naked eye – when you see him in person."
View this post on Instagram
Krizo recently made a change in divisions so there has been a gap in his training. Sarcev made sure to remind viewers that Krizo is not preparing like he is used to in terms of diet and supplements. This means that there is more to offer when he is at his absolute best.
"Keep in mind that he is traveling, not eating, not taking supplements – yet he looks like this year around…He is 100% committed to make an impact in our Federation…and that's why he signed up for. There was no challenge at the Elite, so he didn't have to push to the limits…Now, he'll have the best of the best on the stage with him and he can't wait to be tested. WATCH OUT!!!"
It is unknown when Michal Krizo will make his debut in NPC but there will be plenty of hype surrounding this performance. According to Milos Sarcev, that hype is warranted and very much real.
For more news and updates, follow Generation Iron on Facebook, Twitter, and Instagram.