Michal Krizo follows the same routine with few changes here and there.
Michal Krizo is preparing to hit the bodybuilding world hard come October. He is crushing his prep while maintaining a steady diet plan. Recently, Krizo shared all six meals that he eats over the course of the day.
Krizo made the jump from the IFBB Elite Pro League to NPC in order to earn his Pro Card. He recently explained his competition plan that will be put into place come October. If all goes right, Krizo wants to earn his Pro Card at the Olympia Amateur and have a chance to qualify for the biggest show of the year at the EVLS Prague Pro. If this does not happen, there is one more show in Romania before the Nov. 20 deadline.
Since making the jump in leagues, Krizo has displayed a massive physique that many believe is the real deal. Bodybuilding legends Jay Cutler and Milos Sarcev have said on separate occasions that Krizo is the real deal. Aside from his training in the gym, Krizo has a strict diet plan.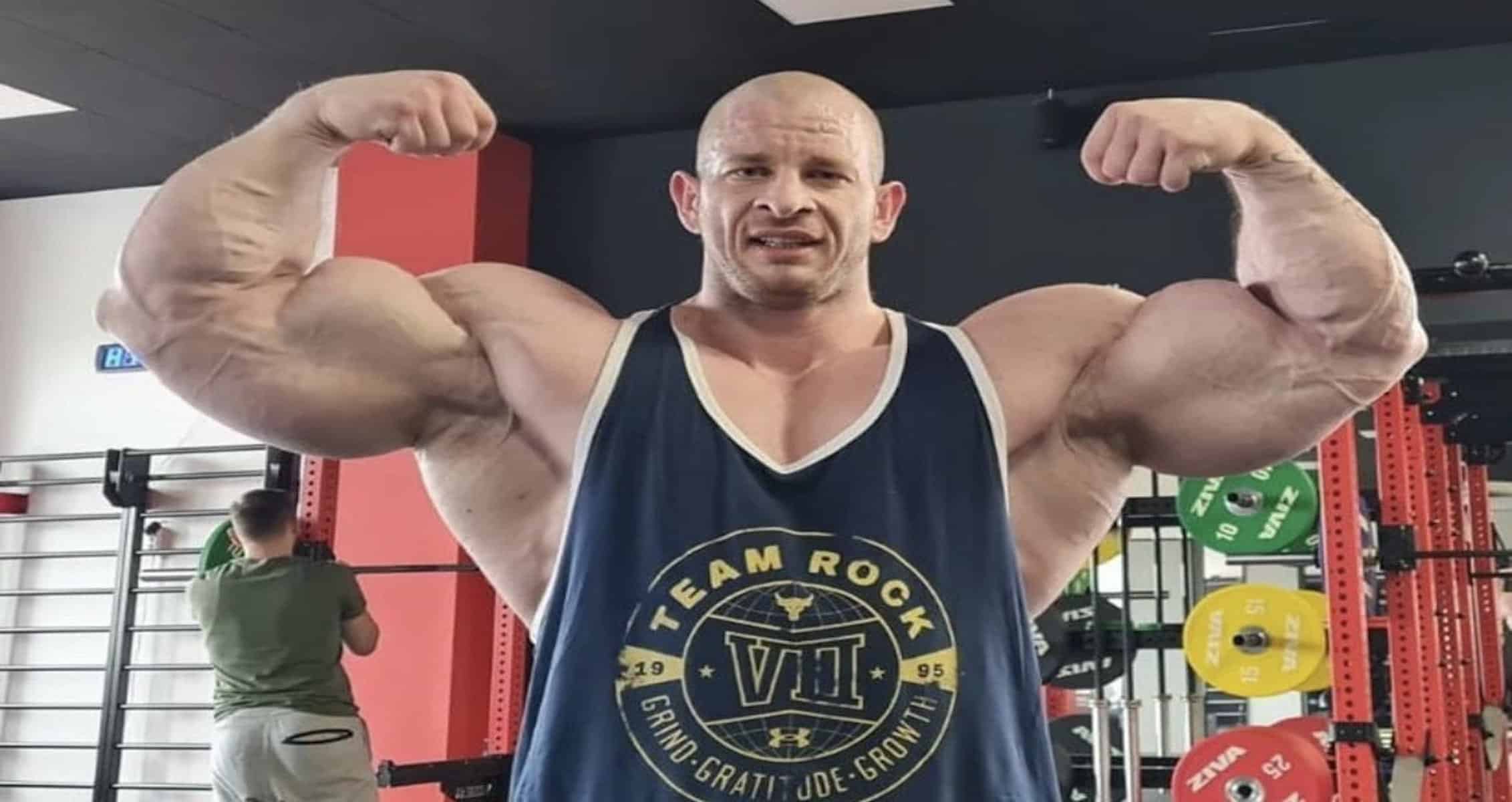 Michal Krizo's Full Day Of Eating
In a recent Q&A session on his YouTube page, Krizo was asked about his nutrition and went through his entire meal plan.
"These days, it's six big means plus one meal as a post-workout protein shake that's always 70 grams of protein powder," Krizo said.
Meal 1
120 grams rice porridge
75 grams protein powder
Meal 2
10 whole eggs
50 grams ham
Meal 3
300 grams cod
120 grams rice porridge
30 grams protein powder
"I eat at 1pm and train at 3pm. I have the protein shake after the workout, which is 70 grams of protein powder. Then I have the next meal when I come home. It's the same meal I had before I workout."
Meal 4
300 grams cod
120 grams rice porridge
30 grams protein powder
Meal 5
300 grams cod
120 grams buckwheat porridge
30 grams protein powder
Meal 6
Low-fat curd cheese
40 grams peanut butter
OR
Low-fat curd cheese
Flavored protein milk (35 grams protein, no sugar)
"I count macros. It's about 100 grams of protein. 450-500 grams of carbs. When you asked me about my daily meals before, I didn't mention the fruit that I eat here and there. A nectarine or a banana so it's up to 500 grams of carbs and 60-70 grams of fat."
View this post on Instagram
Michal Krizo on Chest Meals and Fruit
An interesting topic that bodybuilders always discuss is cheat meals. Some believe in them while others stay away over the course of training. In Michal Krizo's case, he only uses them when necessary.
"Yes. If it's necessary. If my coach sends me to have one. If I'm too conditioned ahead of time and I should eat something then I go. So yes, it's planned. Me personally, I don't eat it. I don't crave it. I only go when I'm ordered to go."
As for fruit, Krizo is a big fan and likes to work it into the rotation when possible.
"I like all kinds of fruit. I eat a lot of fruits. I like everything. I mean, if I had to choose, it would definitely be a watermelon."
Michal Krizo continues to be an up-and-coming star in bodybuilding. It will be interesting to see how he compares to the best of the best once he is able to earn his Pro Card, which will be sooner than later.
For more news and updates, follow Generation Iron on Facebook, Twitter, and Instagram.