Nick Walker claims that Blessing Awodibu is "not even in my vision" heading into the Olympia.
Is the rivalry between Nick Walker and Blessing Awodibu back? We caught a glimpse of it following Awodibu's victory at the 2022 New York Pro. Recently, Walker appeared on Hany Rambod's The Truth podcast to discuss his current mindset heading into the 2022 Olympia.
Walker completely burst onto the scene last year winning both the 2021 New York Pro and 2021 Arnold Classic. He ended up fifth at the Olympia in 2021 and vowed for a better performance this time around. Walker has put all of his effort in the offseason on the biggest show in the sport.
As for Awodibu, he appeared on stage twice this season, winning both 2022 New York Pro and the 2022 Indy Pro. Following his victory in New York (or New Jersey), Walker went on stage to speak with Awodibu. This is when Awodibu claims that he would "whoop" Walker's ass come the Olympia. Of course, Walker denied the claim and the rivalry is back on.
The original storyline between the two bodybuilders began when Walker defeated Awodibu at the 2021 New York Pro. From that moment on, the two began training together and smoothed things over. Now, there is some extra fire coming from both sides.
Nick Walker On Blessing Awodibu: "He's Not Even In My Vision"
Nick Walker finished behind Hadi Choopan, Brandon Curry, Hunter Labrada,and of course two-time reigning champ Big Ramy last year. He believes that he has to focus on moving up in the rankings first before anything else.
"I was trying to be polite, say good job and congrats and he's like, 'where's the microphone, I need the microphone.' Yeah basically from that, that's when he started it. We had a nice little banter. I love Blessing but there's no way. It's not going to happen this year. No. He's not even in my vision," Walker said with a smile.
Blessing Awodibu began working with George Farah heading into the season. It is clear that he has made improvements this season but Walker still believes that he is not on his level.
"He has a very good physique, very good symmetry, wide back, little waist but I don't think his legs are going to be where they need to be by the Olympia. I don't think his hamstrings are going to be where they need to be, his glutes won't be where it needs to be. He has the upper body right; he just doesn't have the lower half."
READ MORE: PHOTOS: Nick Walker Looks Massive Guest Posing At The 2022 Pittsburgh Pro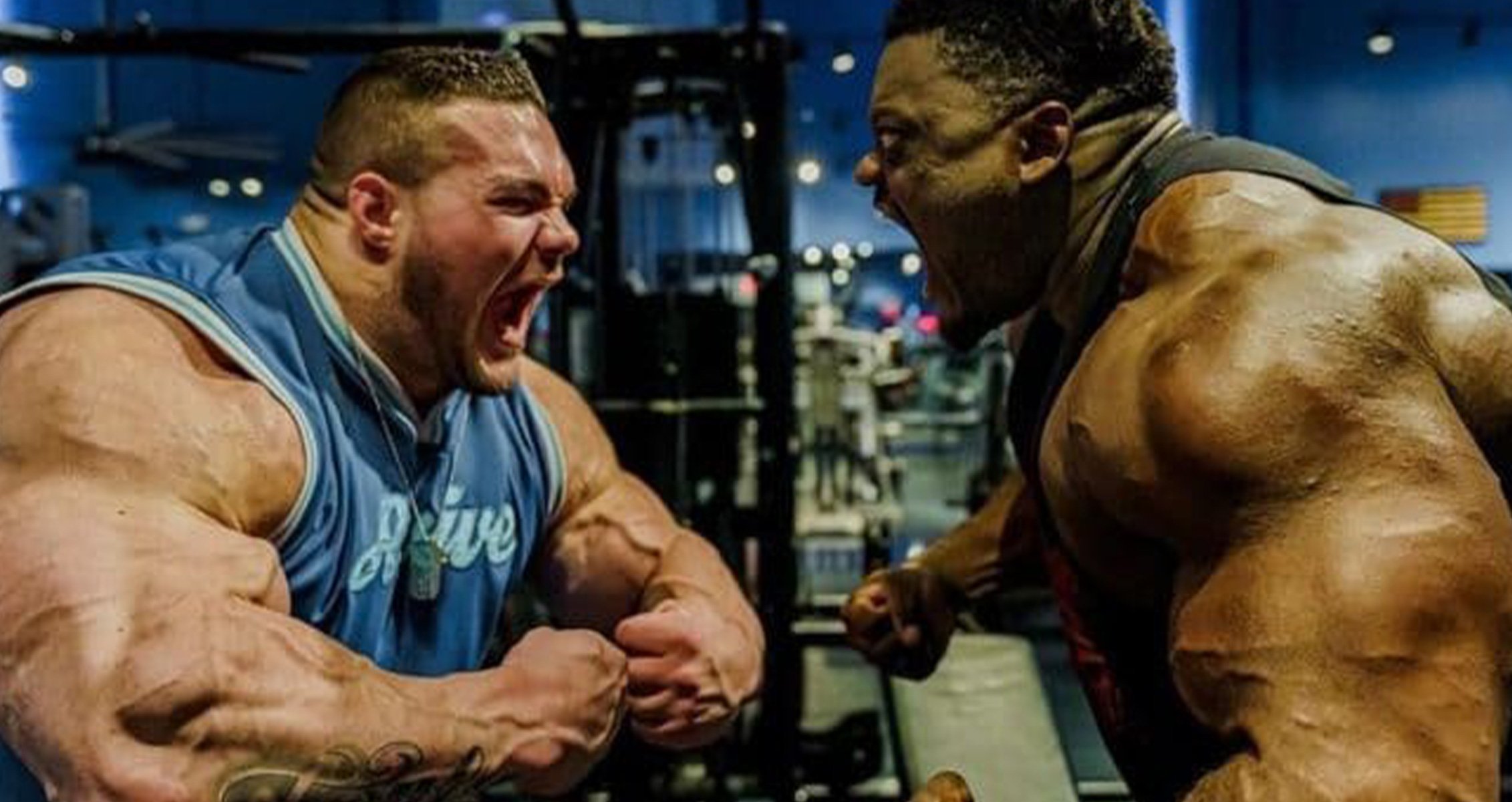 Nick Walker On Rivalry: "It Is Fun. I Certainly Enjoy Doing It"
Hany Rambod continued the interview by diving into the rivalry a bit and asking it if was ever personal. Nick Walker explains that he is enjoys the back-and-forth and believes that it is good for the sport.
"It is fun. I certainly enjoy doing it. Honestly, I think it's good for the sport to have that. I mean, obviously, there's limitations here, you don't want to go too far. Other people that will try to do it, it won't be the same. Me and Blessing have a good connection to where we are able to do things like that."
Walker continues to explain how he was unaware of Awodibu when he was being called out in 2021.
"I didn't know who this guy was and he started to call me out. Even how it started before New York, right?"

"So, I'm looking at my phone and there's this guy, and I'm like, 'who the f**k is Blessing?' I have no idea who this kid is. I'm listening, he's calling me out and shit. At first, I'm laughing, 'oh this is cool.' Then, he just kept going. I was like, 'who the f**k is this guy man?' We haven't spoke and I didn't know who he is, nothing."
The Olympia is full of storylines in all divisions but is highlighted by Men's Open. Now, Nick Walker and Blessing Awodibu will add another element for fans to keep an eye on.
For more news and updates, follow Generation Iron on Facebook, Twitter, and Instagram.