A great pair of wrist wraps for heavy training and to support those serious lifts.
Product Overview
As we push ourselves in the gym every single day, it is important to consider the kind of protection that can help us along to keep us physically healthy, as well as lifting big in the gym every single day. Working injury free is the best way to ensure gains and a variety of equipment exists to help us get there including things like knee sleeves, weightlifting belts, and lifting gloves. But wrist wraps may be something you've seen people wear in the gym and have always wondered why. Well, the benefits of wrist wraps on those massive lifts are too great to ignore. Serious Steel Fitness Multipurpose Wrist Wraps are what you need to keep thriving and pushing yourself to new heights.
When considering wrist wraps, think of the benefits this has on your lifts before you even think about turning them away. They will work to stabilize the wrists to promote better grip and form while also preventing against hyperextending (1). Able to support high volume and intensity, they will help relieve wrist pain to avoid injury while also enhancing grip so you are more comfortable getting the most out of your lifts (2). Wrist wraps are what you need to see those massive gains while staying safe inside and out of the gym and Serious Steel Multipurpose Wrist Wraps are that high quality product you've been waiting for.
Serious Steel is an amazing company based out of Roanoke, Virginia with the goal of creating the best and highest quality fitness equipment at the right prices and with great customer service. With a passion for exercise and fitness, Serious Steel seeks to boost the lives of their customers by giving them top tier products to enhance all of their gains. Everything can be used by bodybuilders, strongmen, powerlifters, and anyone serious about lifting, fitness, and working out to better themselves every day.
Serious Steel Multipurpose Wrist Wraps Highlights
Serious Steel Multipurpose Wrist Wraps are perfect for serious lifters looking for real worthwhile support out of those big lifts. Ideal for many movements and exercises, these wrist wraps are best for overhead pressing where wrist stability is essential.
Made from heavy duty elastic cotton with a multipurpose sewn loop, these wraps are durable and long lasting against repeated abuse and wear and tear, while also offering great versatility and comfort to not impede on any of those lifts. Available in either 60cm or 80cm, Serious Steel has created two options so you can find the right size wrap for your own goals.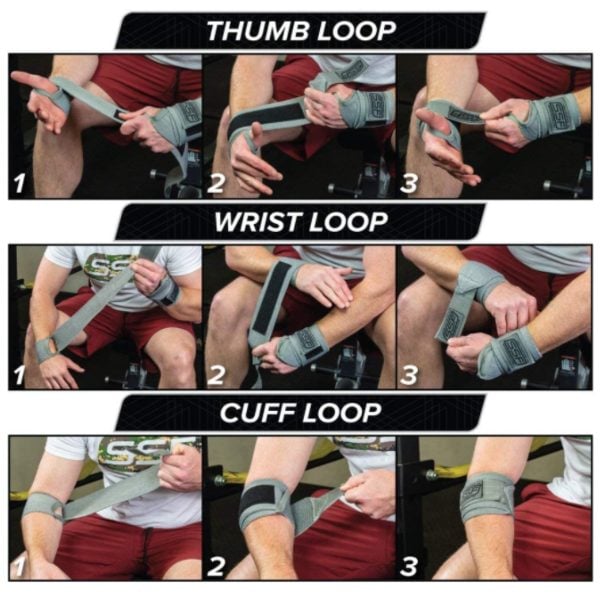 Key Aspects Of This Wrap
The main draw for this wrist wrap is that it is multipurpose, meaning you can use it in a number of ways. For Serious Steel, they thought it best to tackle this wrap as a 3-in-1 wrist wrap including options for a thumb loop, wrist loop, and cuff loop.
Thumb Loop
The benefits of a thumb loop are that you can get a bit tighter of a wrap for added stability and support. Some lifters and athletes alike prefer a more tight feel as they go to lift that massive weight. Serious Steel has included a multipurpose sewn loop as a part of this wrap for this very reason.
Wrist Loop
The wrist loop will still provide great support for whatever massive lift comes your way, but Serious Steel also considered the fact that some lifters prefer a looser feel of their wraps. This allows for a bit more versatility and comfort while still giving you the benefits of support.
Cuff Loop
The cuff loop allows you to wrap this around your elbow, acting as more than just a wrist wrap. While this may limit range of motion a bit, what you are doing is adding compression to the entire elbow to provide support to avoid intense pain, especially as you lift heavy weight. The pressure provided will prove to be great as you seek those personal PRs and elite goals.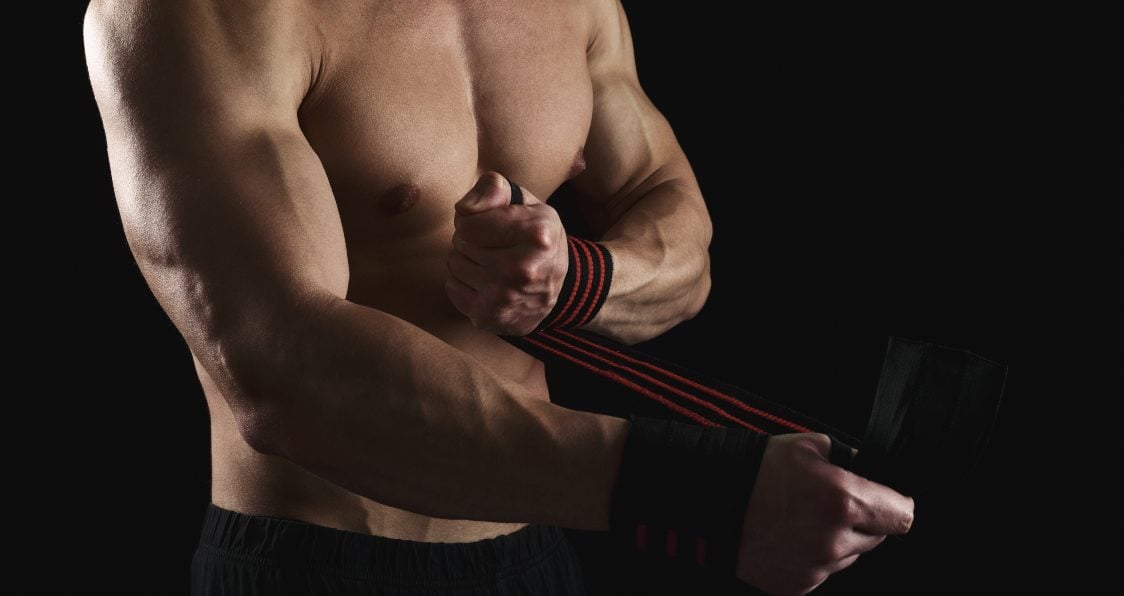 Price & Effectiveness
Serious Steel Multipurpose Wrist Wraps are a great fitness tool to aid in support and stability while you seek to lift massive weights and nail down an even bigger physique. With two options for length in 60cm and 80cm, you can find the right wrap at the right length for whatever your goals may be.
Pros: Multipurpose wrap allowing for use on the wrists or elbow to really offer great support. Quality material and built to last allows for long lasting use after repeated wear and tear. Two lengths to choose from to find the right fit. From a reputable company in Serious Steel.
Cons: They may feel a bit rigid, but that may just take some breaking in.
Price: $24.90 for 60cm and $29.90 for 80cm
---
Check out our list of the Best Wrist Wraps for more great lifting products!
---
Wrap Up
Wrist wraps have great potential to be worthwhile pieces of equipment in our gym bag. Able to provide support and really aid in those massive lifts, its not wonder why so many lifters have gravitated towards them. Serious Steel Multipurpose Wrist Wraps are exactly what you need to give you a great workout and see that growth you want most. What you are really getting is a great pair of wrist wraps at a good price with long lasting durability from a reputable company in Serious Steel. Check out Serious Steel Multipurpose Wrist Wraps and work on boosting those gains today.
Try Serious Steel Multipurpose Wrist Wrap Here
Generation Iron may receive commissions on purchases made through our links. See our disclosure page for more information.
Let us know what you think in the comments below. Also, be sure to follow Generation Iron on Facebook, Twitter, and Instagram. 
*Images courtesy of Serious Steel and Envato
References
Weiss, A. K.; Tsai, H. H.; Puffer J. C. (2002). "Bilateral Wrist Pain-Weightlifter". (source)
Lee, Julia-Ann; Sechachalam, Sreedharan (2016). "The Effect of Wrist Position on Grip Endurance and Grip Strength". (source)