The best of the best in the IFBB are getting set for the Arnold Sports Festival.
So it's that time of year again when one of the most prestigious bodybuilding events is right around the corner. Sure, the Arnold Sports Festival will be held in March, but that doesn't change the fact that preparations for the event need to be dialed in. While it may still be the off season, for those who are in need of a big win to secure their placing at the Olympia, the Arnold Sports Festival represents a golden opportunity for the competitors to show fans and pundits just how much they've improved.
Now the IFBB has released the official competitors list for the Arnold Sports Festival and it features the best and brightest in bodybuilding today. Check out the list below to see which of your favorite competitors made the cut.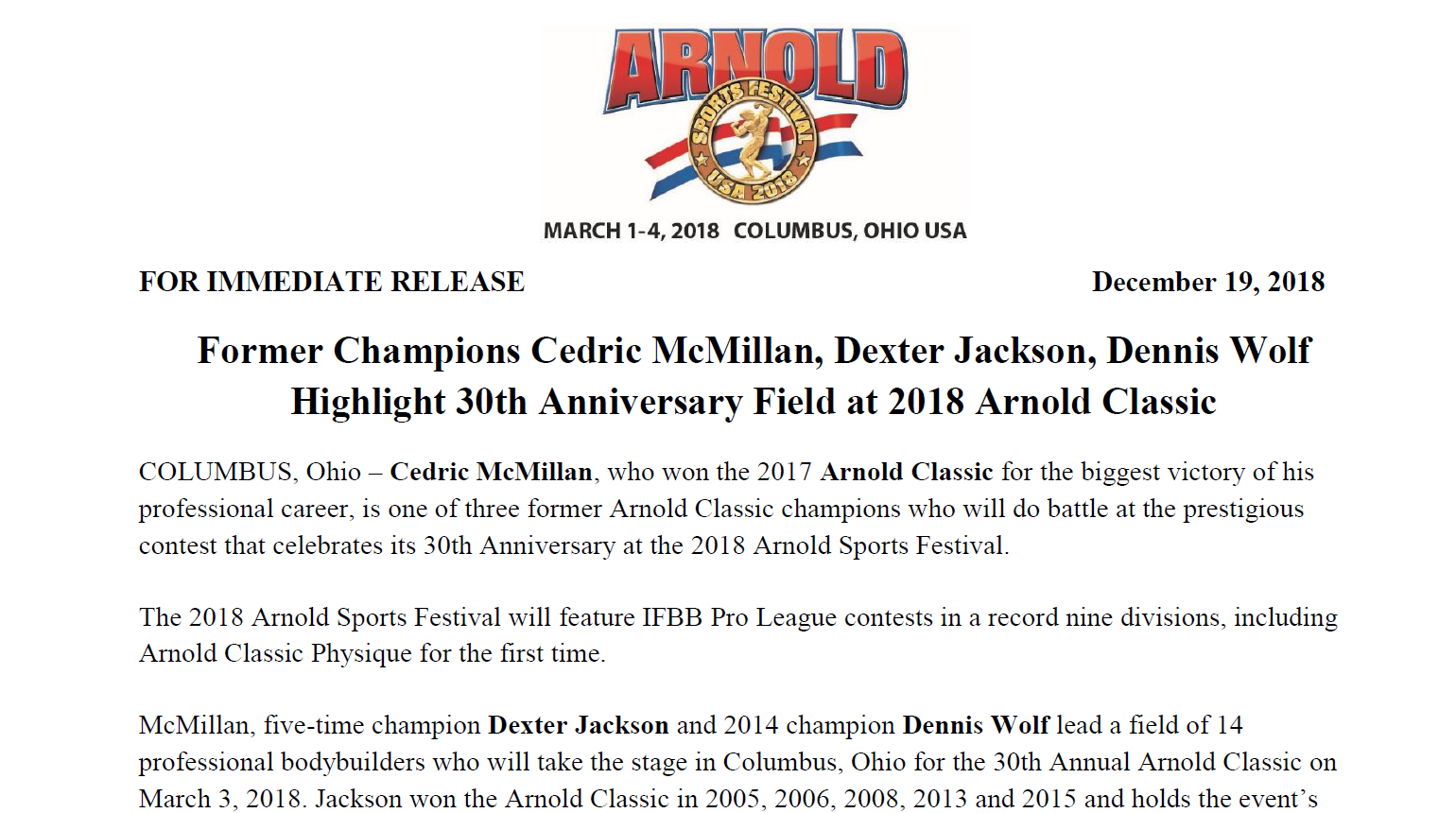 Also find below the later announced invite line up for the Classic Physique division:
Arnold Classic 2018 Classic Physique
Armando Aman
Breon Ansley
Santiago Aragon
Isaac Balbi
Lee Banks
RD Caldwell
Ko Chandetka
Garrott Coelho
Eric Dankwa
Tony Davis
Roger Ferrer
Kevin Ford
Aaron Futel
Dion Harris
Valentino Harris
Shavis Higa
Andrew Landis
Jason Lowe
Nhon Ly
Svetozar Milehkovic
Christopher Niemczyk
Courage Opara
Kenneth Owens
Matt Pattison
Geobanny Paula
Panexce Pierre
Arash Rahbar
Sharif Reid
AJ Shukoori
Silvio Toranzo
Kevin Wilson
Dani Younan
Who do you think has what it takes to win big at the 2018 Arnold Sports Festival? Let us know in the comments below. Also, be sure to follow Generation Iron on Facebook and Twitter.