Here is a preview of the 2021 Toronto Pro Supershow!
The 2021 Toronto Pro Super Show is among us. It will take place on Dec. 5 in Toronto, Ontario, Canada. This is the biggest event of the year that takes place in Canada and is an honor for any competitor to win. This will also earn winners qualification to the 2021 Olympia.
This is the first event of its kind since 2019. The Toronto Pro last year was cancelled to the Covid-19 pandemic. Now that it is back, competitors are as motivated as ever. This event will feature competitors from the Men's Open, Men's 212, Classic Physique, Men's Physique, and Women's Bodybuilding divisions.
When taking a look at the field, it is highlighted by Men's Bodybuilding. The field is smaller than usual but still features some talent that will put on an exciting show. Let's take a look at some of the top competitors that will be present in Toronto.
Quinton Eriya
Eriya will be one of two returning competitors from the 2019 event. This was his professional debut and finished sixth in Men's Open. Since then, Eriya has competed in three big shows and finished in the top-10 in all of them. This includes the 2020 New York Pro and 2021 Romania Muscle Fest Pro. At 26 years old, Eriya has a chance to punch his ticket to the Olympia by winning a show he is familiar with. He recently returned to stage after having surgery to treat Gynecomastia in 2020. Now, he can continue to make a name for himself.
Joseph Seeman
Seeman returns to the stage in Toronto after placing fourth in 2019. This was one of the best finishes of his career. Since then, Seeman has made an appearance at th 2020 California Pro and 2020 Chicago Pro. Seeman also has two sixth-place finishes this season at the Arnold Classic UK and Legion Sports Fest Pro. Seeman continues to improve each time he steps on stage. As a returning competitor in Toronto, he is a name that can be considered to win it all.
Joel Thomas
Hailing from Tallahassee, Thomas makes frequent appearances during the Tampa Pro. This year, he finished seventh, matching the best finish of his career. The time has come for Thomas to qualify for the Olympia and it can be done with a victory here. He is one of many competitors with a chance to win in Toronto as the field is as even as ever.
Victor Rea Cano
Rea Cano has not competed much this year but he put together a strong campaign back in 2018. This is where he finished sixth at the Vancouver Pro before making appearances at the Tampa Pro and Prague Pro. A native of Mexico, Rea Cano recently made the trip to Bucharest to compete in the Romania Muscle Fest Pro back in November. This gave him a chance to see where he stacks up against similar competition. That is what he will do again heading into this show in Toronto.
Official Competitor List Cards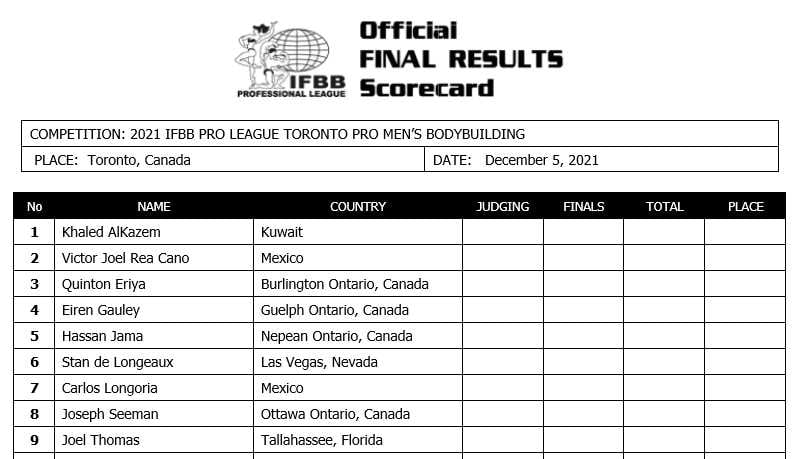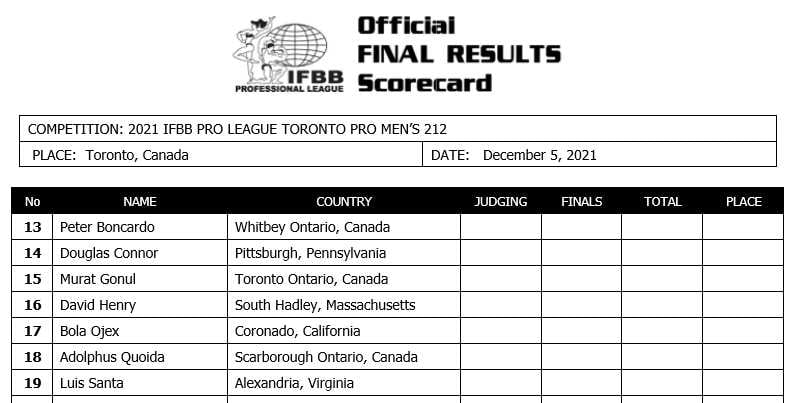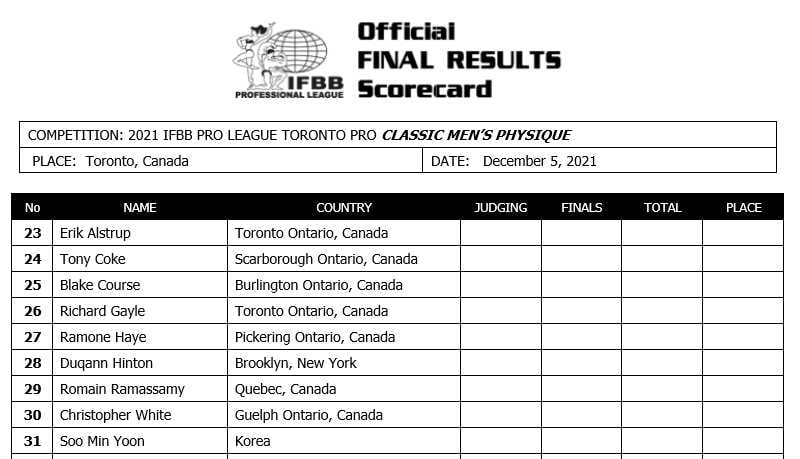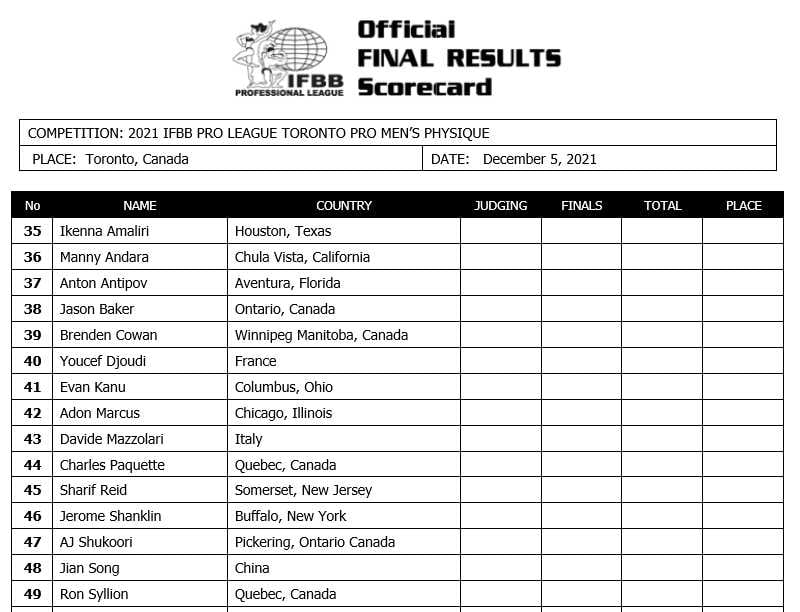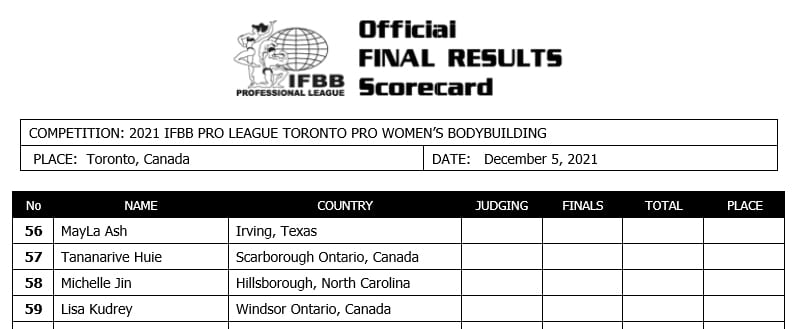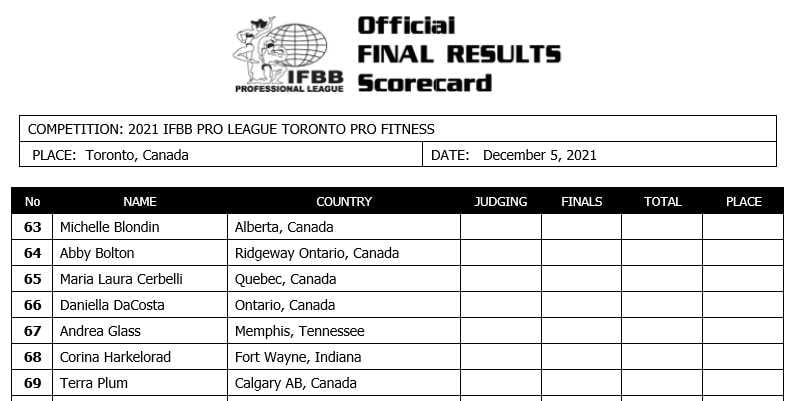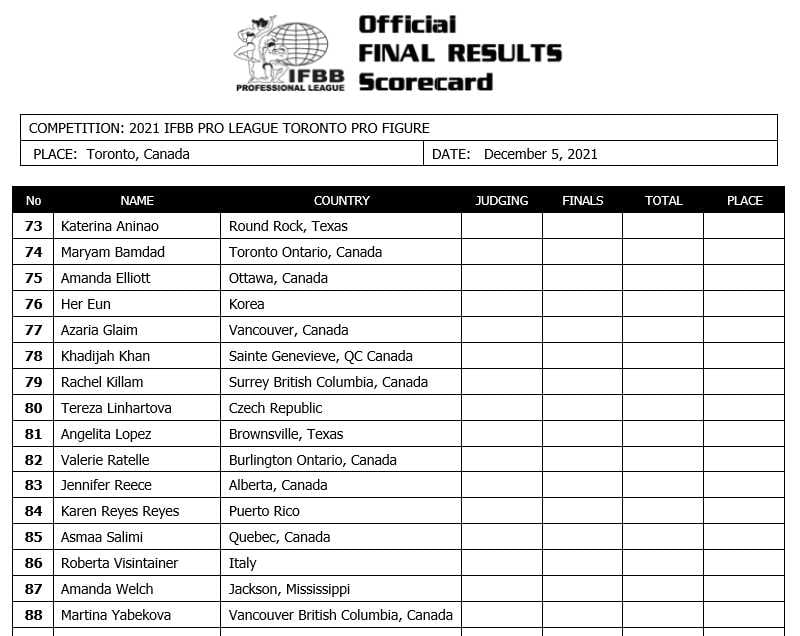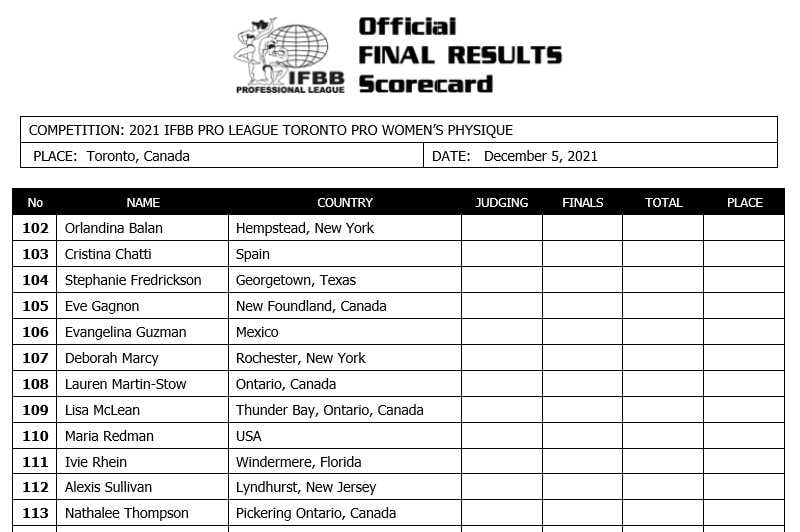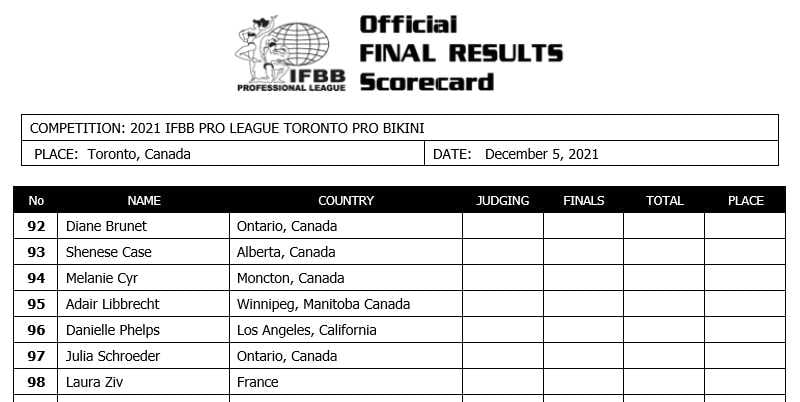 For more news and updates, follow Generation Iron on Facebook, Twitter, and Instagram.