Highlights from the Arnold Classic 2022 Wellness International prejudging.
The Arnold Classic 2022 Wellness prejudging has come to an end. This gave a clear picture on who will be leading the way going into the finals. This is the first time this division will be featured at the Arnold Classic. It made its debut at the Olympia in 2021 with Francielle Mattos taking home the title.
While Mattos might not be competing, the competitors who finished in the next five spots at the Olympia were present during prejudging. Angela Borges and Isabella Nunes entered as favorites to take home the title while Yarisha Ayala also has a chance to finish near the top. Sunny Andrews and Julia Chittara are considered dark-horse athletes who could make some noise.
This ended up being the group in a large first callout, along with Kassandra Gillis. It is clear that the judges wanted to get a good look at a close group in order to make decisions for the final callouts. Borges and Nunes spent time in the middle during a fast callout. This could mean the judges have an idea in their head and might break it down further as it goes on. The second callout featured the four competitors who did not appear in the first.
Ayala and Gillis were brought back out in the third callout, along with Borges and Ragusa who seemed to work their way up. This seemed to be a battle for fifth and on as the final callout featured Nunes, Borges, Andrews, and Chitarra. When looking at comparisons, Borges stood out and will be one of the major favorites heading into the finals on Saturday night.
This division might very well come down to the wire during the finals. Make sure to keep a close eye on comparisons and the rest of the results leading into the night portion of the event. Stay tuned to Generation Iron Fitness Network as we continue to provide coverage.
Callout Report
First Callout
Julia Chitarra
Isabelle Nunes
Yarishna Ayala
Angela Borges
Sunny Andrews
Kassandra Gillis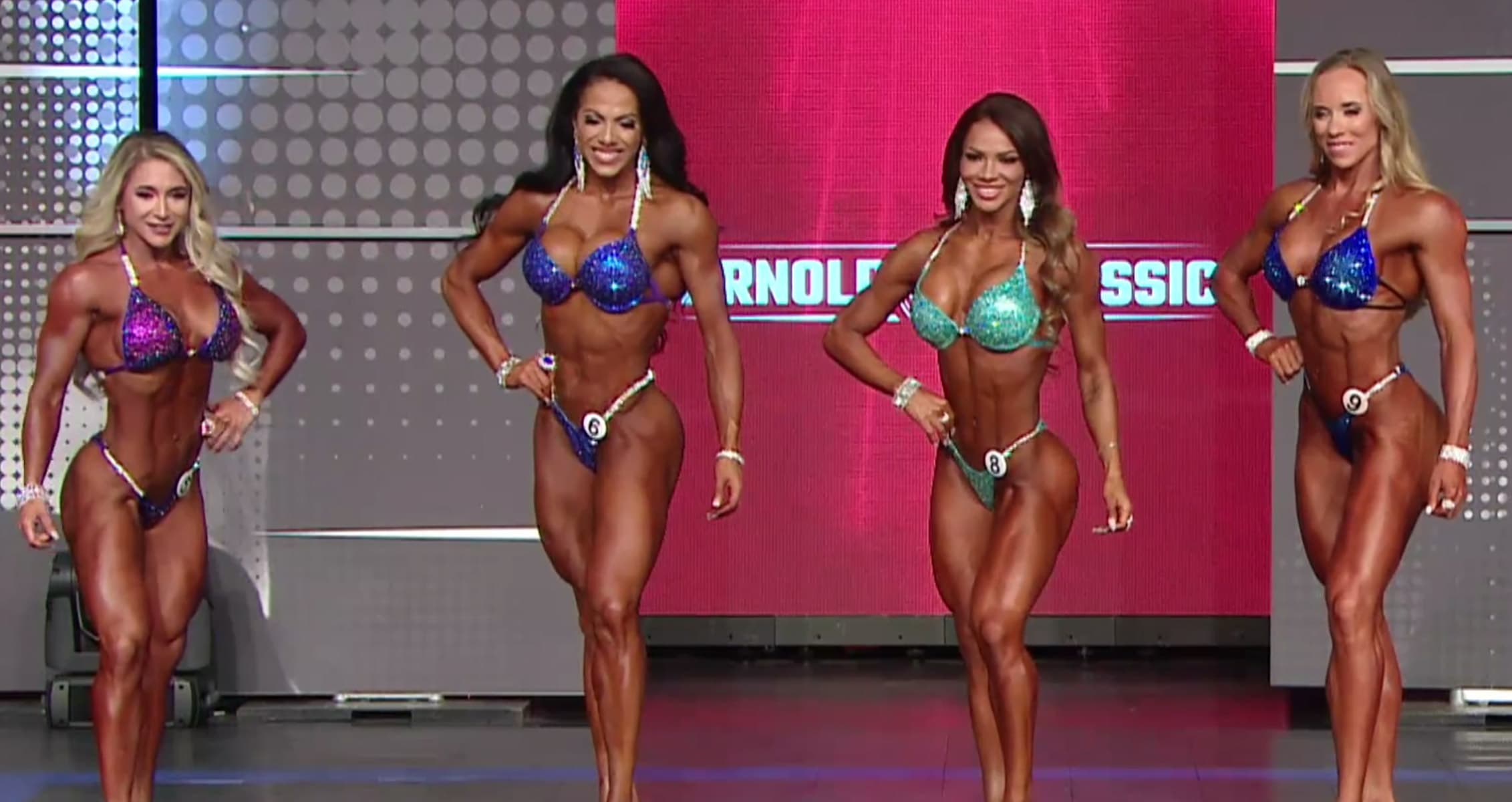 Second Callout
Devyn Cambre
Lorena Ragusa
Barbara Cesar
Casey DeLong
Third Callout
Yarishna Ayala
Lorena Ragusa
Barbara Cesar
Kassandra Gillis
Fourth Callout (Top 4)
Isabelle Nunes
Angela Borges
Sunny Andrews
Julia Chitarra
Generation Iron Fitness Network will provide full coverage of the Arnold Classic 2022 event including pre-judging reports, analysis, and results updates. Stay tuned to Generation Iron and visit our official Arnold Classic 2022 coverage hub right here!