Alexis Adams wins the 2023 Samson Bodybuilding Showdown!
The 2023 Samson Showdown took place on Saturday March 25th in Las Vegas, Nevada with the Wellness division handing out a qualification for the 2023 Olympia. Alexis Adams proved superior and punched her ticket to the biggest show of the year.
Adams is an up-and-coming talent in the Wellness division. She finished third at the 2022 Tampa Pro after earring her Pro Card during the NPC Junior Nationals. Wellness made its debut at the Arnold Classic and Olympia in recent years. It continues to grow year after year and that will only take a step forward in 2023. Adams will be part of the journey now that she has qualified for the Olympia.
The full results from the show have been announced. Below, check out the breakdown and official scorecard from the 2023 Samson Showdown.
View this post on Instagram
2023 Samson Showdown Breakdown
First Place – Alexis Adams
Second Place – Haley Johnson
Third Place – Tammy Sievers
Fourth Place – Elizabeth Williams
Fifth Place – Tina Breshears
2023 Samson Showdown Breakdown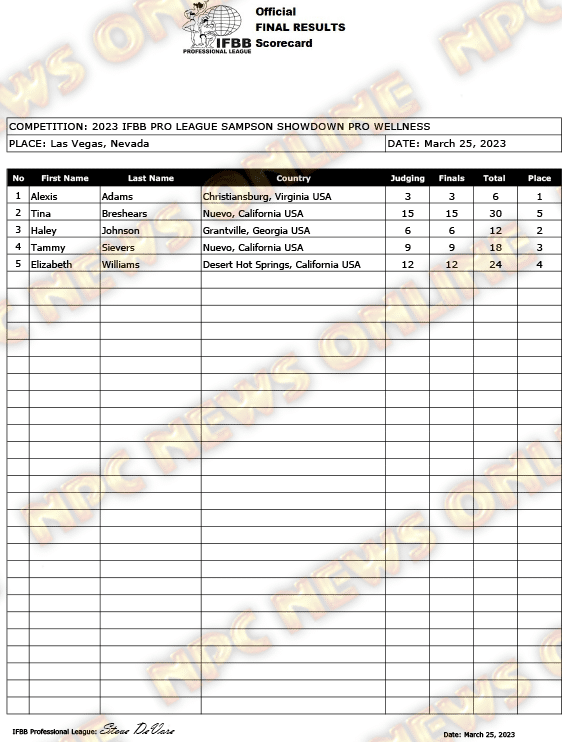 For more news and updates, follow Generation Iron on Facebook, Twitter, and Instagram.