Emmanuel Costa wins the 2023 Sur Pro Cup Chile!
The 2023 Sur Pro Cup Chile took place on Saturday with the Men's Physique division being put on display. The event took place at the Sheraton Hotel Convention Center in Santiago. In the end, it was Emmanuel Costa who proved superior and punched his ticket to the biggest show of the year.
The Olympia qualification system has changed this year. If an athlete did not finish in the top three in the previous year, or top five in Men's Open, they will have to win a show to qualify. The points qualification system is no more. Also, former winners of an Olympia title have lifetime eligibility.
Costa finished third during the 2022 Musclecontest Brazil Pro. This put his name on the map as a contender for the Olympia. Now, he is able to compete against some of the best in the world after winning his first competition.
The full results from the show have been announced. Below, checkout a full breakdown of the event, along with official scorecards.
2023 Sur Pro Cup Chile Breakdown
Men's Physique
First Place – Emmanuel Costa
Second Place – Matheus Nery
Third Place – Lucas Viudes Santos
Fourth Place – Ramses Rams
Fifth Place – Maiki Massario Ono
Sixth Place – Francisco Martin Martinez Ayala
Seventh Place – Jefferson Lima
Eighth Place – Alejandro Landeros
Ninth Place – Ignacio Grenziolo
Tenth Place – Brian Zarate
2023 Sur Pro Cup Chile Official Scorecard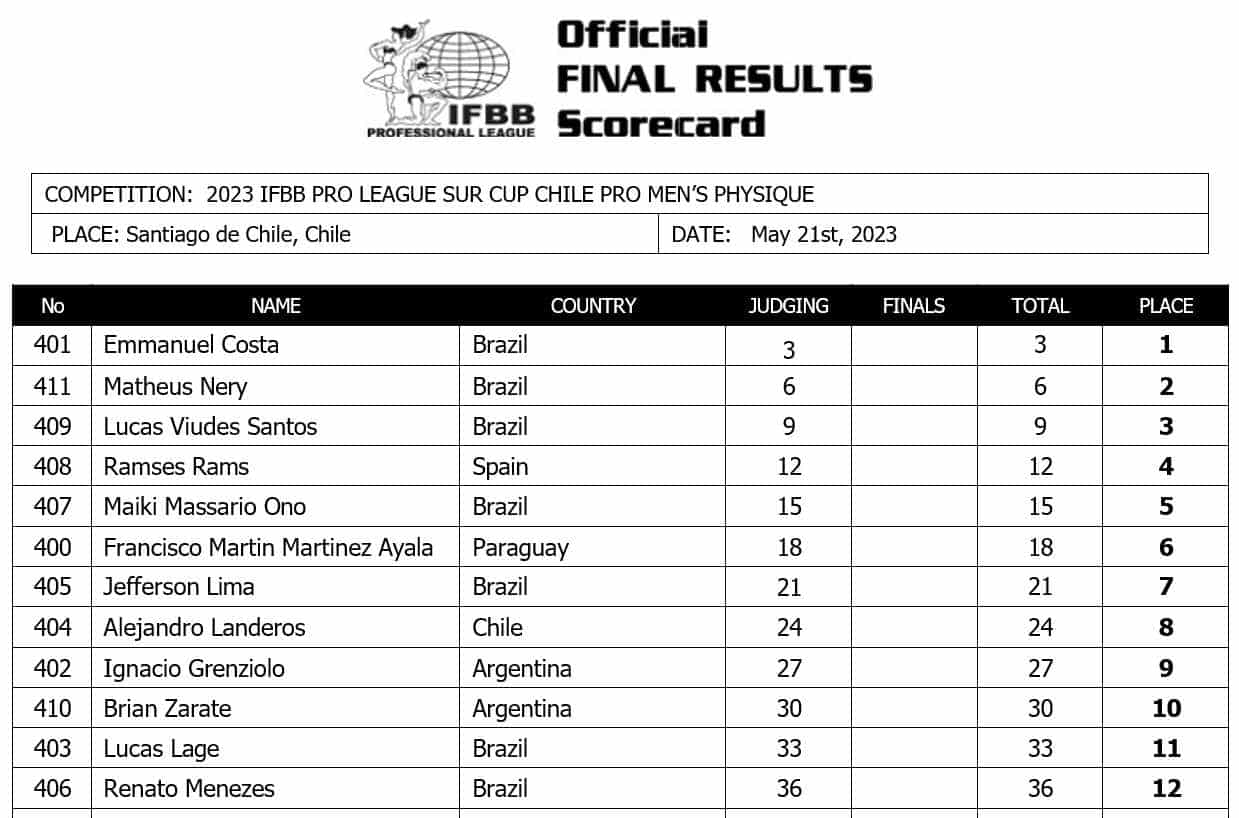 For more news and updates, follow Generation Iron on Facebook, Twitter, and Instagram.