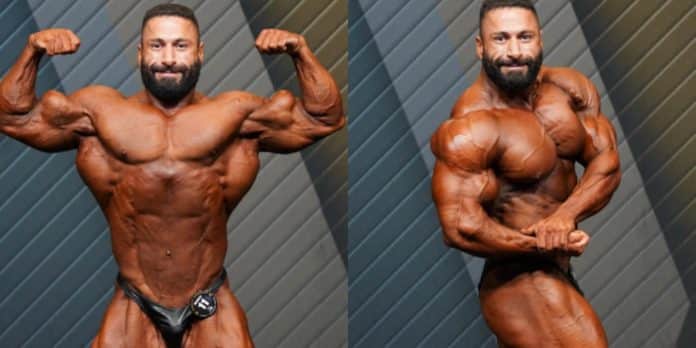 Here are the full results from the 2023 Van City Showdown Pro!
The 2023 Van City Showdown Pro took place on Saturday in Burnaby BC, Canada with the Men's 212 division on displaying. In the end, it was Hossein Kalateh who proved superior and earned a spot in the 2023 Olympia.
The Olympia qualification system has changed this year. If an athlete did not finish in the top three in the previous year, or top five in Men's Open, they will have to win a show to qualify. The points qualification system is no more. Also, former winners of an Olympia title have lifetime eligibility.
The full results from the show have been announced. Below, check out the full breakdown, along with an official scorecard. 
2023 Van City Showdown Pro Breakdown
Men's 212
First Place – Hossein Kalateh
Second Place – David Henry
Third Place – Noel Adame
Fourth Place – Shane Stewart
Fifth Place – Douglas Connor Jr.
Sixth Place – Ramiro Campuzano
Seventh Place – Mostafa Eskandari
Eighth Place – Mohammad Alissa
Ninth Place – Jason Stone
Tenth Place – David Robinson
View this post on Instagram
2023 Van City Showdown Pro Official Scorecard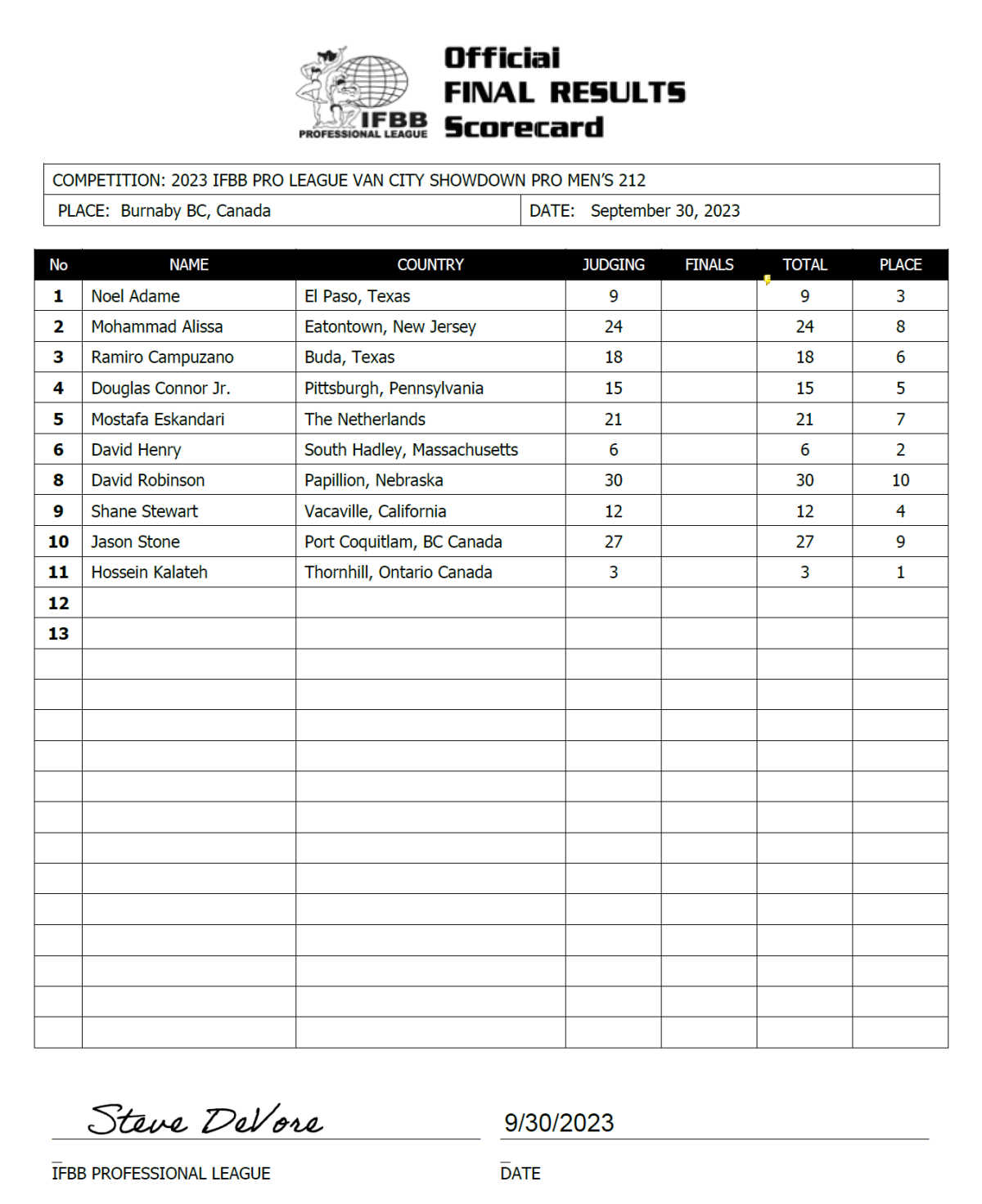 For more news and updates, follow Generation Iron on Facebook, Twitter, and Instagram.