50 Cent thinks Floyd Mayweather needs to fight soon because he's going broke due to his lavish lifestyle.
Speaking in a recent interview, 50 Cent has stated he believes that Floyd Maywather is going broke due to his high spending lifestyle. Known for his nickname, "Money" Mayweather – it's rather well known that the boxing superstar is stacked with cash – and he's not shy about flaunting it on social media. So could it really be possible that he is almost out of money?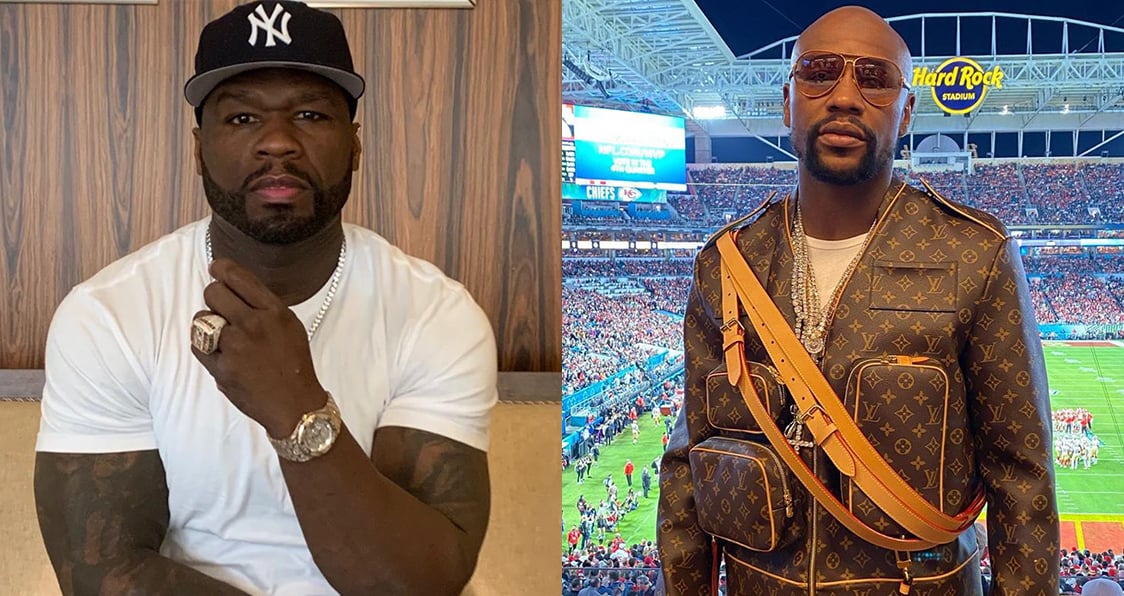 When 50 Cent, former friend of Mayweather until a recent falling out, was asked if Mayweather should step in the ring. He stated, "I think he got to right now because the money's gone…It's fight, get the money, spend the money, fight."
When pressed by the interviewer about how it's possible Mayweather can be out of cash considering his boxing wins and powerful brand, 50 Cent continued:
"With the lifestyle that money's gone. Trust me. Now it's like if you call him he'll be at your local nightclub because he needs that action right now."
50 Cent says Floyd Mayweather is going broke ? pic.twitter.com/mlKVbIrS5m

— DatPiff (@DatPiff) February 13, 2020
Mayweather has racked up an incredible career with a record of 50-0. After his last fight against Conor McGregor, he has been enjoying his retirement. A retirement that many would believe could last the rest of his life.
But if 50 Cent is right about Mayweather's financials – perhaps the retirement will be short lived. Do you think we'll see Floyd Mayweather return to the ring? Let us know in the comments below!
---
*Header image courtesy of Instagram