A showdown in the 212 division.
With so many divisions for fans to keep their eyes on it may be easy to forget about all the fantastic categories the Arnold Sports Festival has to offer. Men and Women's Physique, Bikini, Open Weight, and now Classic Physique are all categories the Arnold Classic will be covering. Among all these division new and old is the 212 division which features some of the most talented lightweight bodybuilders to compete today. With James "Flex" Lewis missing from the competition, the title of top 212 bodybuilder at the Arnold Classic is up for grabs.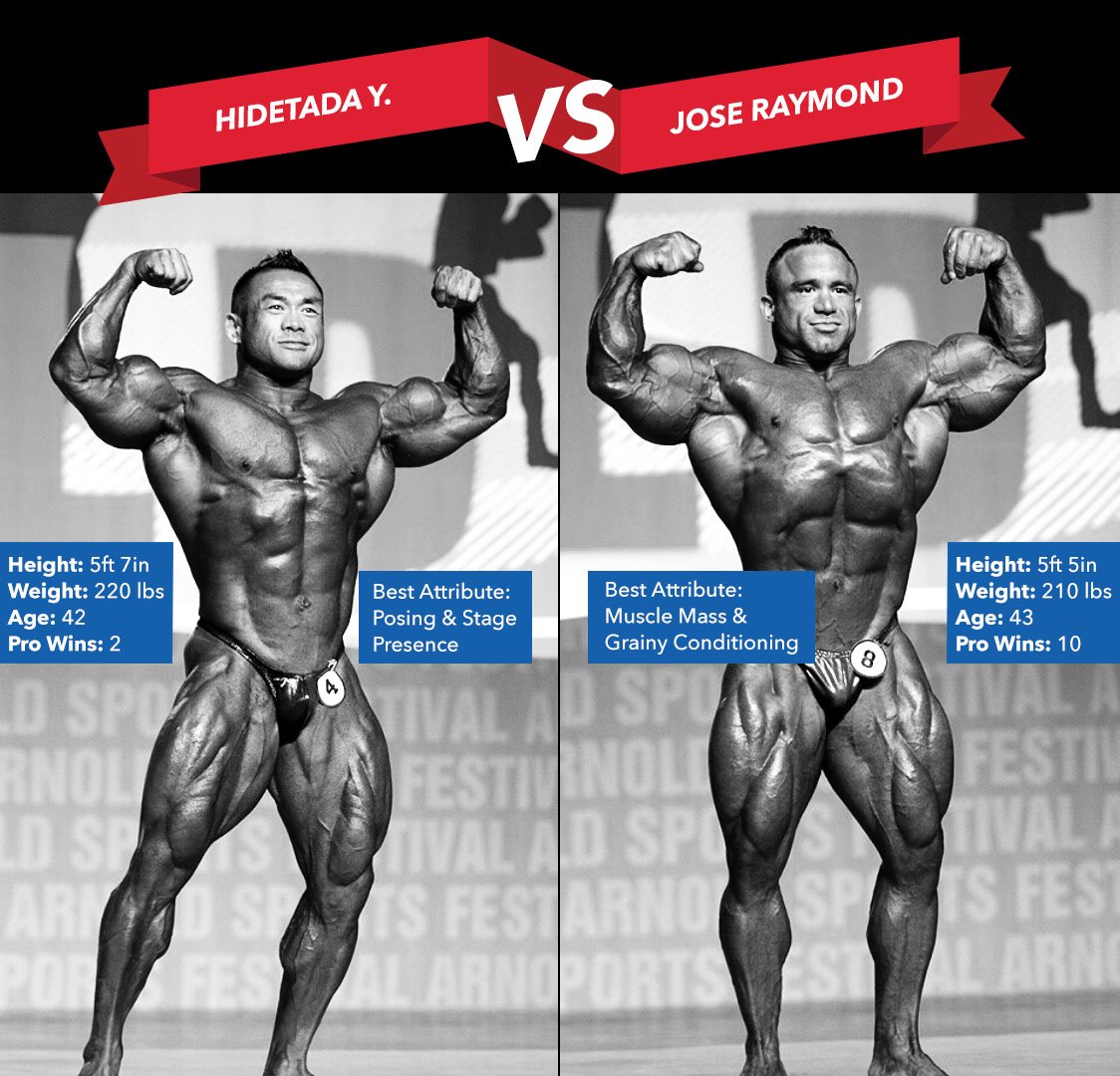 There are so many different bodybuilders out there today that simply focusing on a handful is certainly difficult, but these breakdowns are meant to breakdown the best of the best. That said, Jose Raymond and Hidetada Yamagishi are certainly the two competitors to watch at the Arnold Classic this year. Both men bring their own attributes to the contest and are extremely well matched. Both are always in great condition and ready to contend for the Arnold Classic Title.
[wptouch target="mobile"] [/wptouch]
[wptouch target="non-mobile"][/wptouch]
.
Jose Raymond
Jose Raymond is certainly one of the standout athletes in the 212 division. His muscle mass in particular is one of his best attributes. You'd be hard pressed to find another competitor with the sort of size Raymond brings to the table. Raymond also possesses a grainy conditioning that makes him appear extra dry and even more defined, reminiscent of a granite statue. His presentation is good but compared to others in the division, Raymond could use a bit more stage presence. It would certainly push him over the top.
Hidetada Yamagishi
If you're looking for presentation at its best then look no farther than Hidetada Yamagishi. The man known as "The Last Samurai" has always been well versed at showing off his many attributes. Yamagishi is heavily muscled, well defined, and a true showman at heart who embraces the spotlight and always leaves an impression on the judges. It's unbelievable to fathom that Yamagishi has yet to have a signature win in the 212 division, but his lack in size compared to other competitors like Raymond and the superior definition of athletes like Flex Lewis has seen him coming up short. With greater emphasis being placed on posing for this show, Yamagishi could pull off the upset with his superior conditioning and his presentation.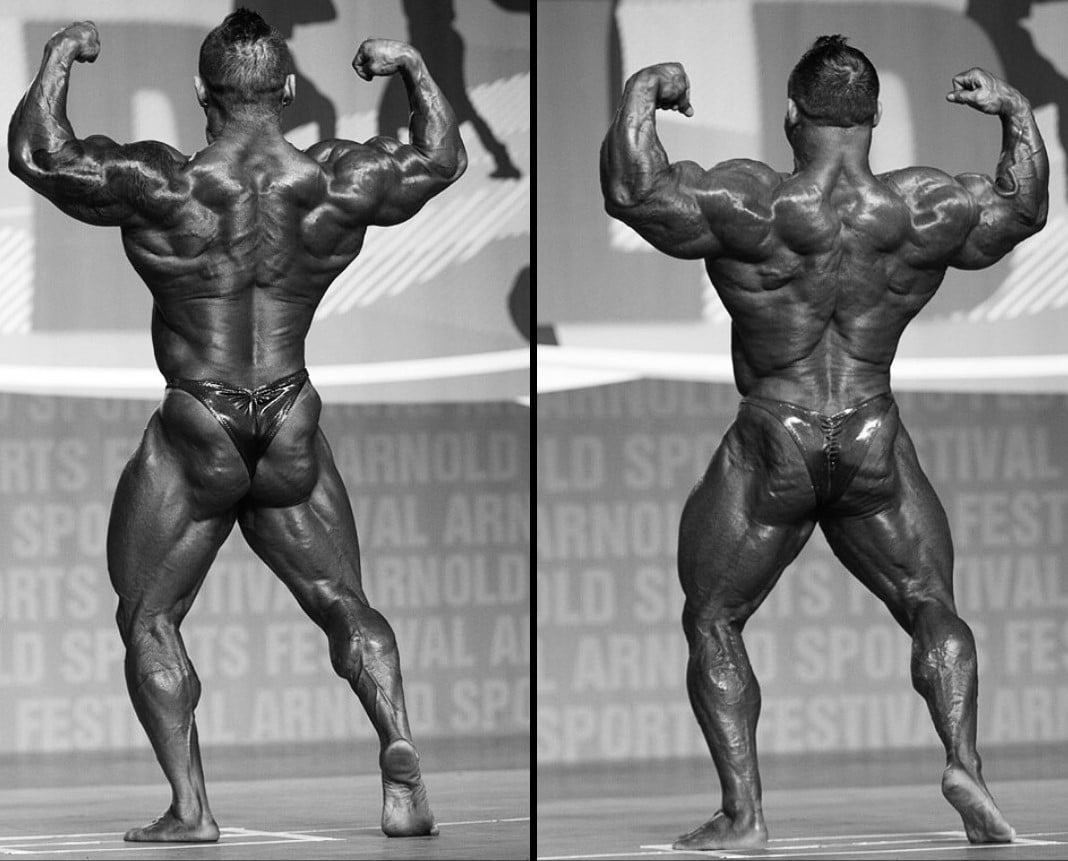 212 is a big weight class and who knows, perhaps David Henry will play spoiler and win the whole thing. Stay tuned to Generation Iron as we cover the Arnold Sports Festival in Ohio.
Who do you think will win the Arnold Classic title in the 212 division? Let us know in the comments and forums. Also, be sure to follow Generation Iron on Facebook and Twitter.
[wptouch target="mobile"]
[/wptouch]
[wptouch target="non-mobile"]
[/wptouch]