Missy Truscott wins Fitness at the Arnold Classic 2021.
The Arnold Classic 2021 was postponed due to COVID-19 and cut down to one day. There were a total of four events that took the stage in Columbus, OH — Men's Open, Classic Physique, Bikini, and Fitness. The results have been announced and it is Missy Truscott who wins the crown in the Fitness division. This is her second-straight victory at the Arnold Classic.
Fitness featured eight of the top competitors in the world, such as Truscott and Ariel Khadr. This was a competition that went right into the night portion with the race being close for the top spot. The prejudging round set up the finals in a big way and it did not disappoint.
The full results have been announced. Check out our full breakdown of the Fitness division at the Arnold Classic 2021 results below.
Arnold Classic 2021 Fitness Results
First Place – Missy Truscott
Second Place – Oksana Grishina
Third Place – Ariel Khadr
Fourth Place – Jaclyn Baker
Fifth Place – Aurika Tyrgale
Sixth Place – Darrian Borrello
Seventh Place – Minna Pajulahti
Eighth Place – Sally Kendall-Williams
View this post on Instagram
Official Score Card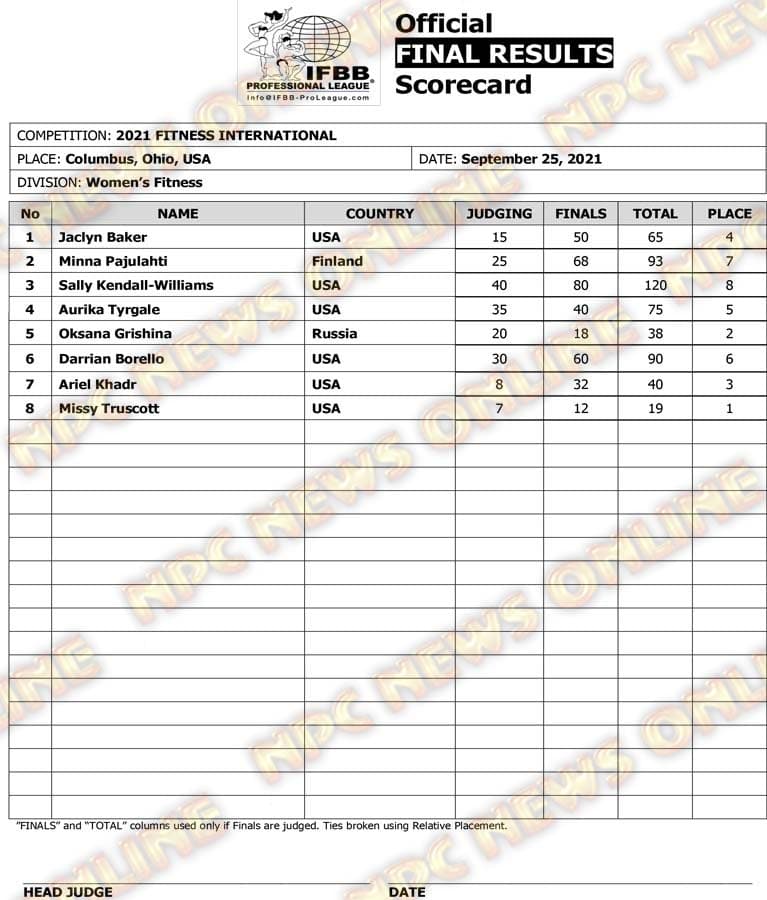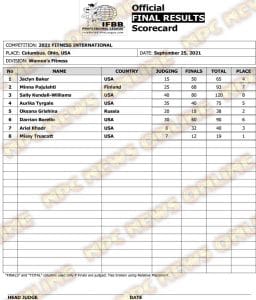 Generation Iron Fitness Network will be coverage the full Arnold Classic 2021 event including pre-judging reports, analysis, and results updates. Stay tuned to Generation Iron and visit our official Arnold Classic 2021 coverage hub right here!