The expo is postponed but the Arnold Classic competition will go on.
Amid concerns that the Coronavirus could potentially spread throughout Columbus, Ohio, the certain parts of the Arnold Sports Festival has been postponed. Specifically, the Arnold Classic Expo has been postponed to an as of yet announced later date. The Arnold Classic bodybuilding competition will still go on as scheduled.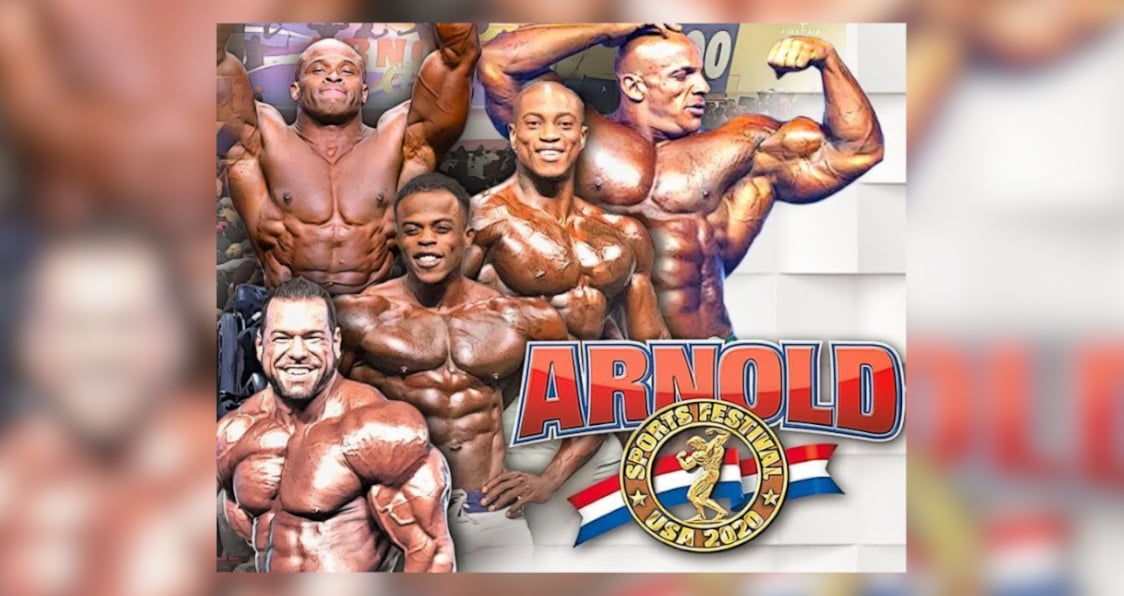 This comes after a petition started by concerned Columbus, Ohio citizens, asking for the event to be cancelled. The expo was expected to bring in over 200,000 attendees. After the petition reached far past it's 10,000 signature goal, it appears that Arnold Sports Festival Expo officials made the tough decision to postpone the 2020 event.
The news was broke in a recent press conference about the event. The press conference, which was originally scheduled for earlier on Tuesday, was cancelled and later rescheduled for 5pm – where the announcement was made. Gov. Mike DeWine and Columbus Mayor Andrew Ginther announced there will be no spectators for the event, except for the Arnold Classic Final competitions. Arnold Schwarzenegger himself also joined in on the press conference via telephone.
He later posted an official announcement on Twitter:
It's a sad day for me and everyone at the @ArnoldSports team. But we will always put our fans' health first. After discussions with @GovMikeDeWine, @MayorGinther, and the CDC, we will be postponing the expo because we can't risk bringing 250,000 people together with #COVID19. pic.twitter.com/Fuzcmapxiy

— Arnold (@Schwarzenegger) March 3, 2020
This comes as a major shock and a very disappointing result as bodybuilding and fitness fans from all around the world won't have the opportunity to witness the hard work athletes have been putting in during the off season.
This news comes after the FIBO fitness expo announced it would postpone until the second half of 2020. As well as many other public events being cancelled especially in the tech field including Shopify's developer conference, Google News Initiative Global Summit, and multiple Facebook global summits.
The Arnold Classic bodybuilding competition is considered the unofficial start of the bodybuilding season. It is also largely considered one of the biggest bodybuilding competitions of the year, only to be topped by the Mr. Olympia later in September.
This year's Arnold Classic bodybuilding competition is set to be a massive one with top bodybuilding stars such as Big Ramy, Roelly Winklaar, and Dexter Jackson facing off in the Men's Open category. This will be Big Ramy's first time competing in a major IFBB competition since he dropped out of the Olympia 2019.
Generation Iron will continue to follow this story as it develops.
For more news and updates, follow Generation Iron on Facebook, Twitter, and Instagram.
---
Managing Editor at Generation Iron, Jonathan Salmon is a writer, martial arts instructor, and geek culture enthusiast. Check out his Instagram, Twitter, Facebook, and Sound Cloud for in-depth MMA analysis.

Header image courtesy of Instagram