Enhance your nitric oxide load for better pumps and faster recovery.
Product Overview
If you are an athlete looking for fuller pumps, more dense muscles, and better recovery, then you have come to the right place. For us, working out isn't about simply staying active. We are milking every last ounce of what we can do to perform at the highest level. Whether that be to lift more for competitions, or to build and tone our muscles as bodybuilders, the aim is no longer to have a good workout, but a great one. BELDT Labs VASST is a nitric oxide supplement to help you build effective muscle and see your desired physique become a reality.
VASST comes from BELDT Labs, a company creating supplements of all kinds to give athletes the chance to maximize their goals and potential. On top of individual products, BELDT Labs also specializes in supplement stacks to pair the right supplements. They also have a clothing and apparel line as well.
Beldt Labs VASST is a premium nitric oxide supplement great for better pumps, enhanced recovery, and more.
Main Takeaways
Great benefits for more full pumps, better muscle density, and faster recovery
Natural and effective muscle growing ingredients
Backed by a company who firmly believes you will see results
Contains ingredient AKG – which recent studies show may help with anti-aging and boost metabolism.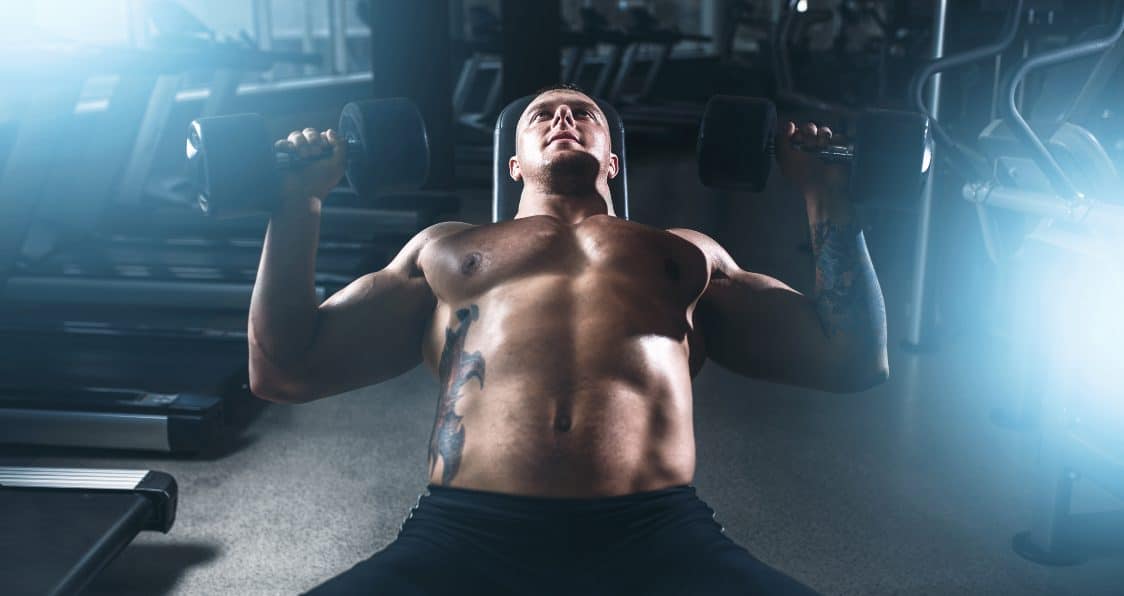 VASST Highlights
VASST is a nitric oxide supplement with the ability to improve muscle pumps so they are tighter and fuller, improve muscle density, and allow for faster recovery and recuperation. It works to widen your blood vessels to allow more oxygen flow, thus leading to better exercise performance. Great for serious athletes looking to enhance training and performance, VASST is one of those supplements to include in your routine.
With natural and powerful muscle growing ingredients, you will find a supplement that is produced in the United States with a company that follows Good Manufacturing Practice standards so you can trust this product is coming from a reputable source. Backed by a company who believes strongly that this supplement will improve your gains with faster results, this may be the golden ticket to your muscle building goals.
Ingredients
Arginine Alpha-Ketoglutarate (A-AKG): May help build muscle and improve overall performance by increasing blood flow (1). It may also offer a boost in energy.
Ornithine Alpha-Ketoglutarate (OKG): Works for better performance through strengthening muscles and trying to prevent muscle loss (2).
Glutamine Alpha-Ketoglutarate (GKG): Helpful for processing aminos that are beneficial for muscle building (3).
L-Arginine HCL: May enhance performance by increasing nitric oxide in the body (4).
Other Ingredients
Calcium carbonate, vegetable stearic acid, microcrystalline cellulose, aqueous film coating, vegetable magnesium stearate, croscarmellose sodium, silicon dioxide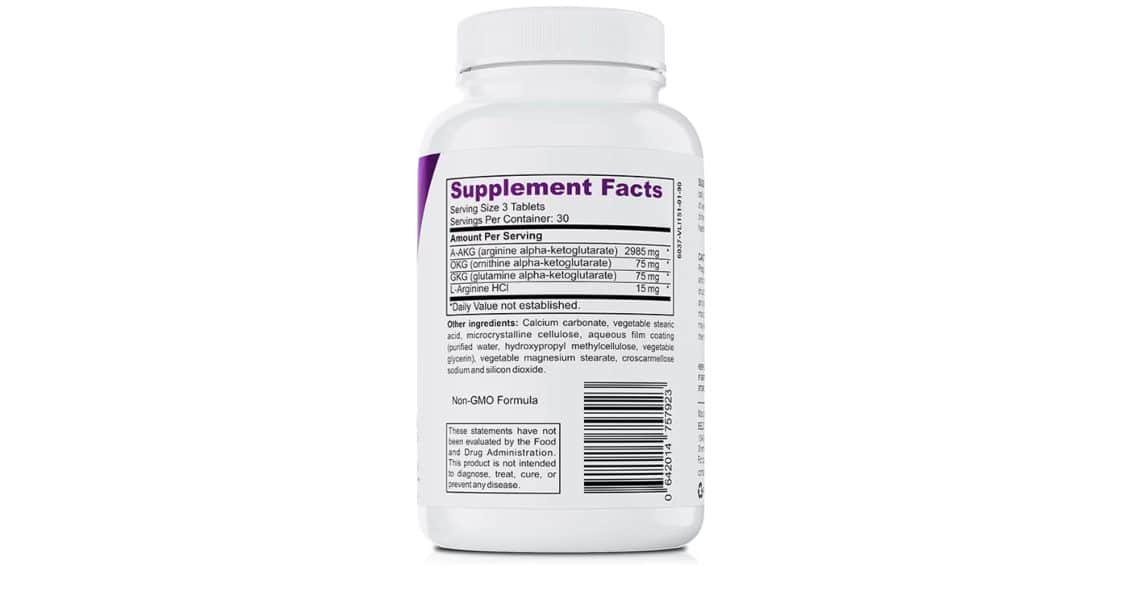 | | |
| --- | --- |
| Number Of Ingredients | 4 |
| Highest Dosed Ingredient | Arginine Alpha-Ketoglutarate |
| Number Of Servings | 30 |
| Serving Size | 3 Tablets |
| Best Way To Take | Take 3 tablets 1 to 2 times daily, 30 minutes before breakfast with water. |
Price & Effectiveness
VASST is a great nitric oxide supplement for those looking to improve their gains, so you see the best results possible. And BELDT Labs believes this to be true. With 90 capsules per container, 3 capsules as a serving size means 30 servings total.
VASST costs $45.00 a bottle for a one-time purchase, but BELDT Labs has set up good bundle options to save you money. Each serving costs about $1.50.
BELDT Labs offers a 60-day, 100% money back guarantee if you don't see a difference while using VASST. They believe this product is absolutely worth it and the transparency they show lends greatly to their reputability.
Pros
Great benefits to things like muscle pumps and recovery
Natural and powerful ingredients
100%, 60-day money back guarantee
From a reputable company in BELDT Labs
Cons
3 capsules may be a larger serving size for some
Price per serving at $1.50 is okay
Price: $45.00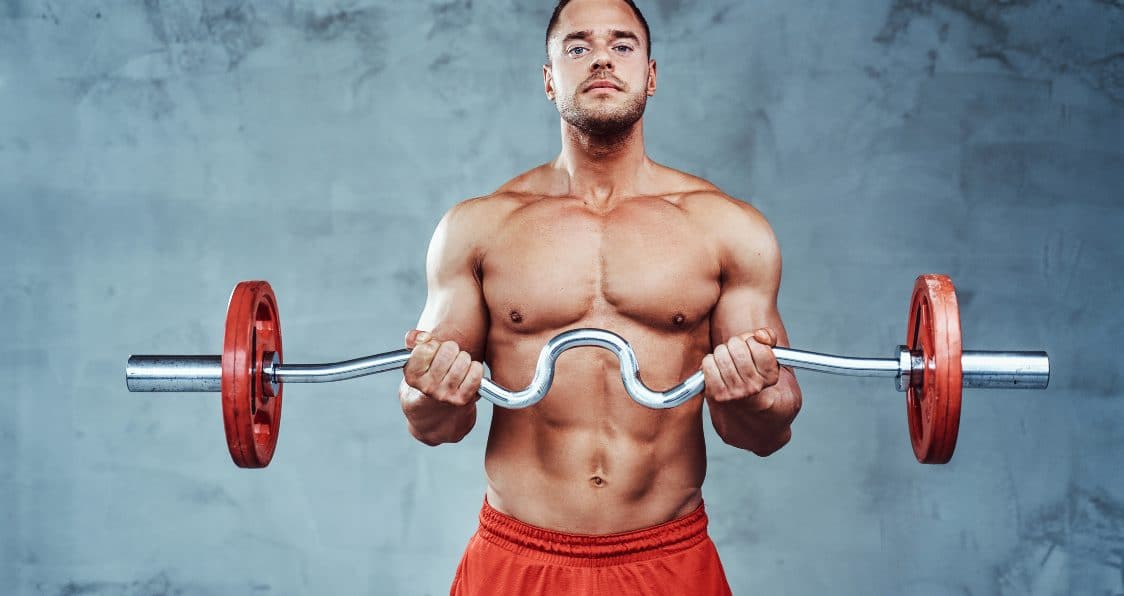 Who Should Buy & Who Shouldn't Buy
Who Should Buy: Those looking for a supplement that can improve their workouts and boost things like muscle pumps, muscle density, and recuperation. Athletes serious about seeing gains for the best results.
Who Shouldn't Buy: Casual gym goers who are simply in the gym to stay active.
How Best To Use VASST
BELDT Labs recommends taking 3 tablets 1-2 times daily, 30 minutes before breakfast or lunch with 8 ounces of water. As always, it is important to consult a physician or expert if you have further health questions.
Overall Value
VASST is an impressive nitric oxide supplement that can work to improve your training, so you see real results. As athletes who take our training seriously, we are always looking for the best out of all our supplements. BELDT Labs knows what athletes need and seeks to produce only premium supplements to get them there. What you are really getting is a quality supplement to help boost muscle growth and enhance recovery with natural ingredients and a reputable company backing it. Try VASST today and see what this nitric oxide supplement can do for you.
---
Generation Iron may receive commissions on purchases made through our links. See our disclosure page for more information.
Let us know what you think in the comments below. Also, be sure to follow Generation Iron on Facebook, Twitter, and Instagram. 
*Images courtesy of BELDT Labs and Envato
References