Black Ox: A PCT, Test Booster That Actually Works
The first thing that you need to know about Black Ox by Enhanced Labs is that it has 5,038 mg of active ingredients. That's right: over five grams of eleven active ingredients. It is by far the highest dosing of any PCT product on the market that is under the one-hundred-dollar price point making this a top testosterone booster.
And this doesn't surprise us. From the first time we met Tony huge we knew we wanted to know more. Its why we dug in and made Enhanced and Enhanced 2 movies…the man and the company only believe in highly-dosed products that are actually effective. But there is no stopping Tony or the Enhanced Crew from continuing to push the line on product development and maximizing effectiveness.
For example, the research on the market shows that 500mg dosing of Fenugreek Extract can have impact on male physiology including increased testosterone levels, improved blood sugar, reductions in fat percentage, and increases in lean muscle mass. And what does Enhanced do? They double the 500mgs to 1000mgs.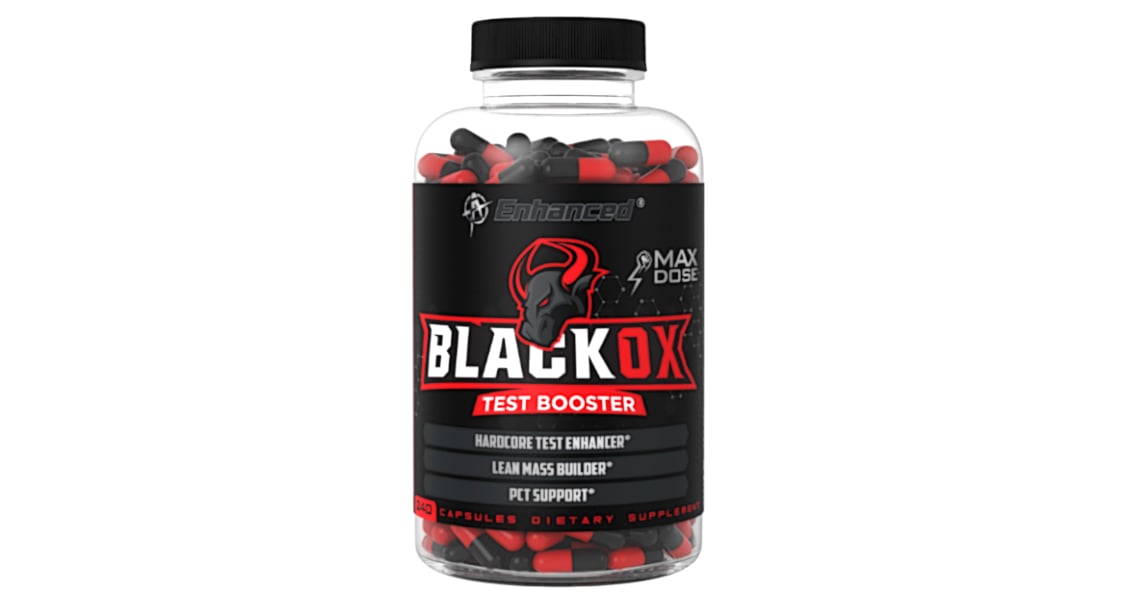 And then while other PCT's offer odd ingredients such as cirtruline malate that may look good on the label but really haven't actually boosted a human bodies testosterone production or utilization, Enhanced punches in a gram and a half of Akarkara 10:1 Extract which is used in Ayurvedic Medicine (Indian subcontinent traditional medicinal methods) which has thousands of years in use as pro-fertility and testosterone boosting ingredient with brain protecting effects.
At these dosing levels and paired with the other ingredients in the mix, its easy to see why Black Ox has so many 'verified buyer' reviews on their website. The Enhanced Labs team also gives the public and customers access to their chemical engineer Trevor Kouritzin for any questions about products, ingredients mixes or how to use products like Black Ox whether coming off a cycle or just a natty fitness guy hitting the gym trying to get a new one rep max.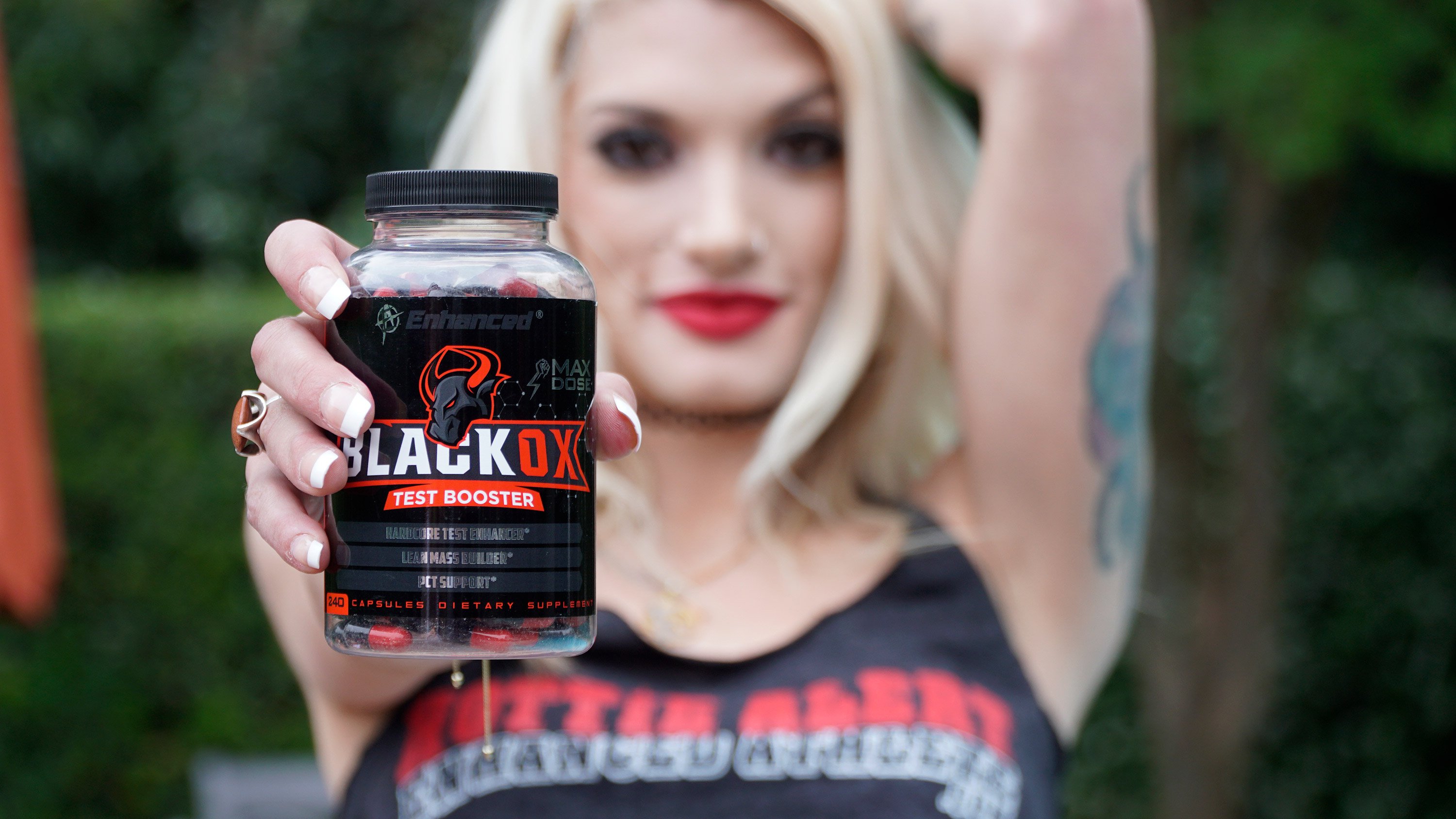 Black Ox finishes its punch with ingredients like Calcium D-gluconate, DIM, Indole-3-carbinol and arimistane; ingredients that regulate estrogen to prevent health concerns like water retention and gynecomastia. At the end of the day, a product like Black Ox for less than seventy dollars is incredible value. This product has the right maximum dosing without any of the fillers or "misplaced/misleading" ingredients.
Black Ox hits the right notes for the bodybuilder, the inspiring competitor, and the daily grinder, all in one powerful punch. Try it today and check out Tony Huge in Enhanced 2.
For more news and updates, follow Generation Iron on Facebook, Twitter, and Instagram.