Cedric McMillan did not appear in the finals on Sunday after being present during prejudging.
The 2021 Legion Sports Fest Pro had plenty of storylines over the weekend and Cedric McMillan was a big one coming in. This event took place on Sunday in Reno, NV with the winner taking home an automatic qualification to the 2022 Olympia.
McMillan was set to make his return to the stage to go up against some of the other top competitors. He made an appearance on stage during prejudging but was not there for the finals at night. There has been no official statement made but it is rumored that McMillan missed the finals because of an illness.
Prior to the finals, it appeared that McMillan was not happy about something that happened. It is unknown if this was about his performance or the bad luck sickness that came over him but the statement is pretty self-explanatory. McMillan took to his Instagram story on Sunday afternoon.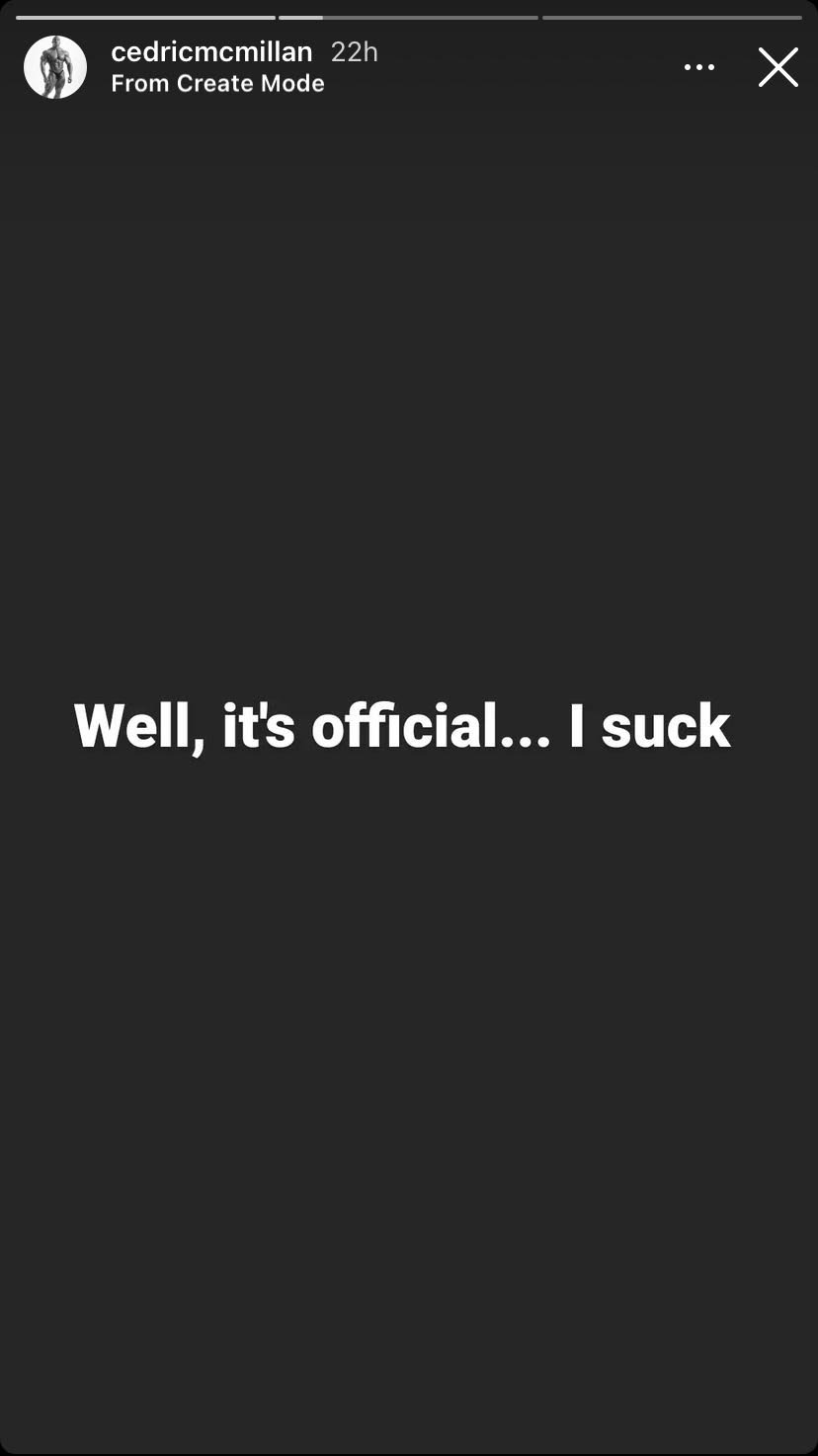 Shaun Clarida finished with the gold in Men's Open. Clarida made the transition from the 212 division to see how he matched up with some of the biggest competitors in the sport. Clarida ended up taking home the prize but made it clear that he was not leaving 212. This was announced prior to the competition. Clarida was coming off a second-place finish at the Olympia.
Cedric McMillan was one of many notable names, along with Regan Grimes and Sergio Oliva Jr. Fans were excited to see him back on stage after being forced to miss some time with an injury.
McMillan was forced to miss the Arnold Classic this year. This is an event that McMillan has had plenty of success in. He appeared on the broadcast, along with Arnold Schwarzenegger himself, but it was not the same impact. McMillan has finished outside of the top five at the Arnold Classic just once and has totaled three top-three finishes. This is highlighted by a second-place finish in 2016.
Cedric McMillan entered the competition as one of the competitors to watch. It remains unclear why McMillan was not present at the finals but fans can continue to look forward to the next time he will step on stage.
This is a story that will continue to update as more information becomes available. For more news and updates, follow Generation Iron on Facebook, Twitter, and Instagram.