Eating quality food can be a challenge, especially when on a tight budget, but these items are great for your bodybuilding gains to see great growth at affordable prices for all budgets.
Eating well can be hard. We all love to carbo load and binge our favorite shows with an expensive pint of ice cream, but does that really fulfill us? Don't answer that. It's amazing in the moment, but that sluggish feeling after can be debilitating and lead us down another season of that halfway decent show.
It is easy to buy unhealthier products for they are often the cheaper options when faced with a tight budget. But there are ways to stretch that dollar per food and spend less in the grocery store while also eating healthy and feeling great.
Why Eating Healthy & Good Matters For Your Bodybuilding Gains
Many of the things we eat are full of those essential vitamins and nutrients can be expensive and looking at the price tag can turn you away instantly. But the benefits to eating healthy go far beyond keeping off those unwanted pounds. While eating healthy can lead to effective weight loss, it can boost your energy, keep you full for longer, and even set you up to better handle stress.
The physical and emotional gains you can make by eating healthy are important to your growth as an athlete or whatever lifestyle you follow, so do not let a high price tag deter you from your goals. These products provide cheap and healthy options to keep you looking and feeling your best.
Let's Talk About Vegetables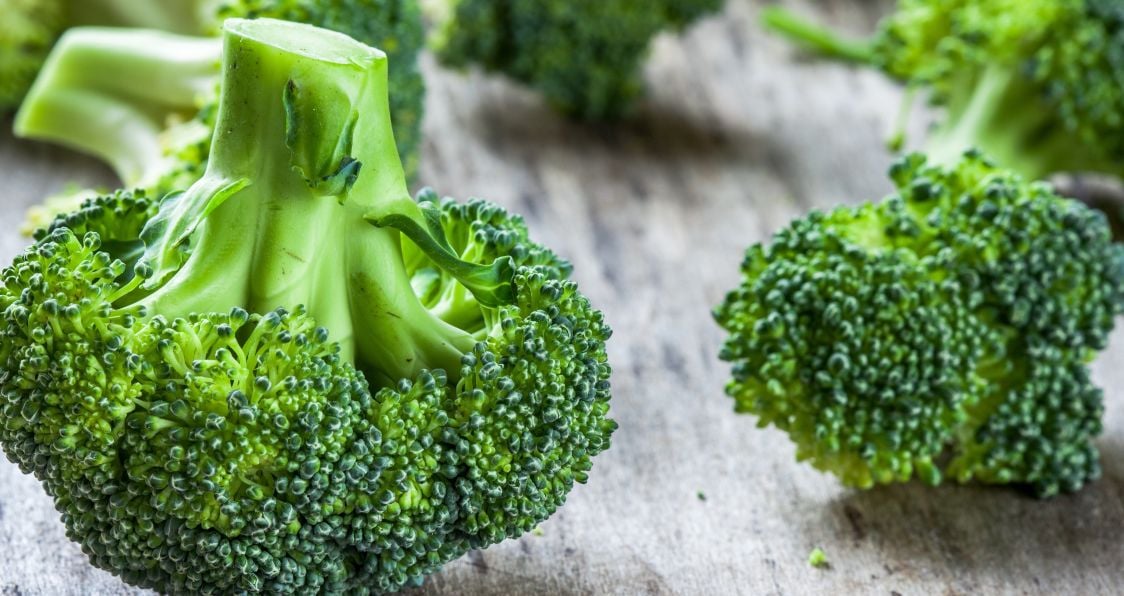 Broccoli For Fiber & Gut Health
Broccoli is a good source of many essential nutrients and contains more protein than most vegetables. Full of fiber, vitamins C and K, iron, and potassium per serving, broccoli is great both raw and cooked and full of antioxidants. Low in calories, broccoli is easily digested and can aid in gut health given it is high in fiber and when paired with a piece of meat, you get both fiber and protein. Add a sprinkle of salt and pepper for taste, and this green treat is a cheap and effective food to keep you going.
At $1.25 to $3 per pound, broccoli is a great stand alone snack or side dish to a hearty dish along with whole grain brown rice or a stir fry to pack you full of fiber and even keep you full.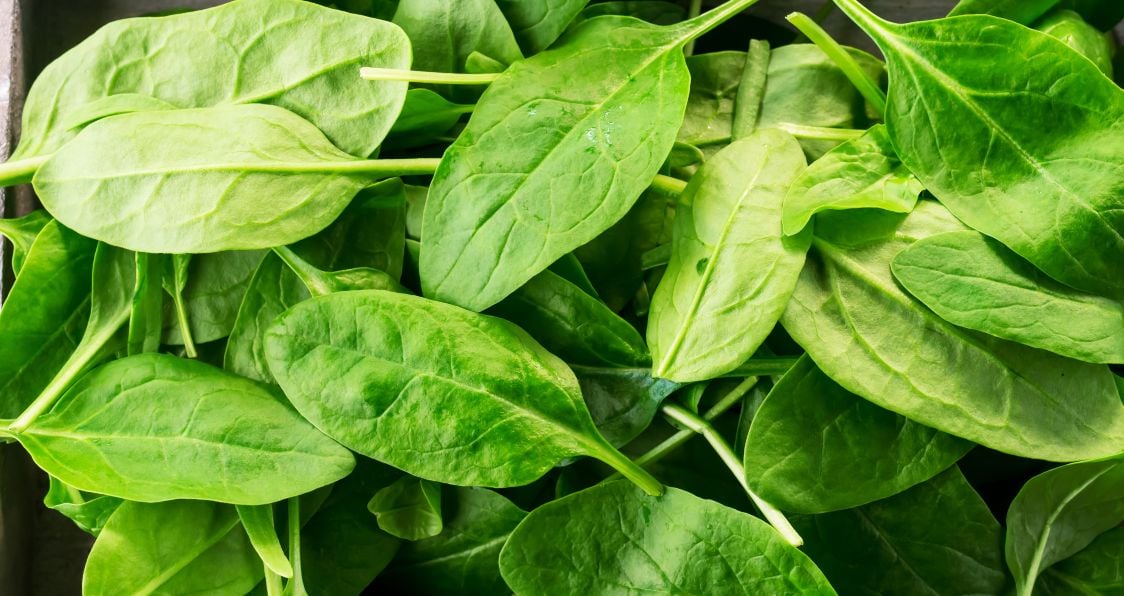 Spinach Packed With Vitamin & Minerals
Many of us remember our parents making this and forcing us to finish before we can leave the table and while we may have been upset about it then, this leafy green is full of great benefits. Packed with minerals like zinc, calcium, and fiber, along with vitamins including vitamin A per serving, spinach can help improve eyesight and also cognitive function. At $2 to $4 per eight-ounce bag, this vegetable goes great in an egg omelette or alongside any dish like brown rice that is worth your money to buy.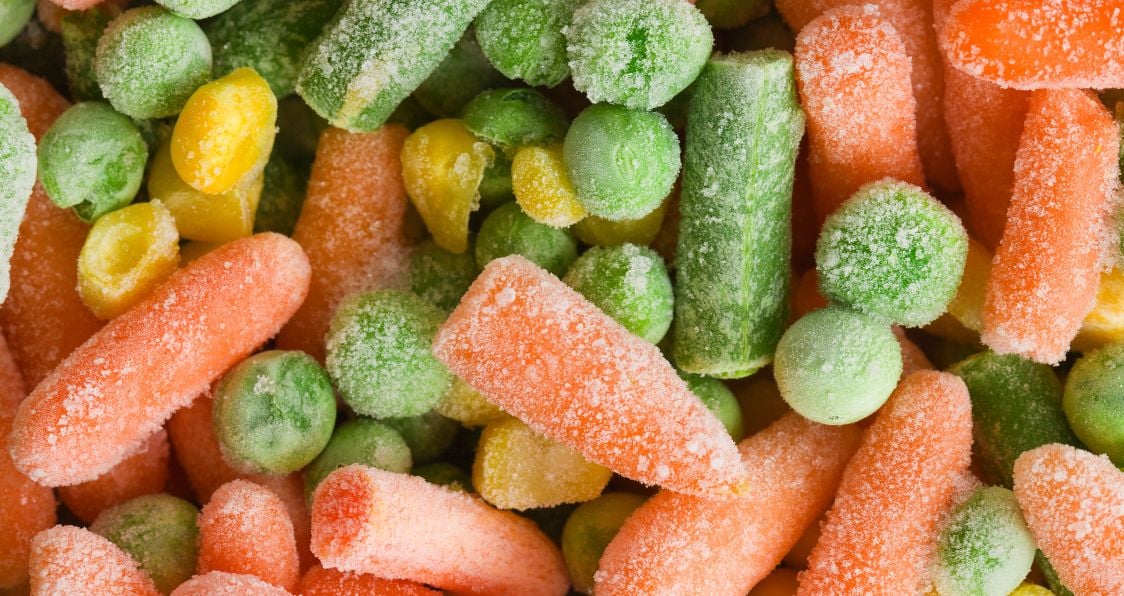 Frozen Vegetables As Good As Fresh Veggies?
Frozen veggies are a great way to save money without sacrificing any of the cost. On the whole, frozen veggies retain the nutrients of fresh vegetables since they are frozen very soon after being harvested. It is best to buy plain when going frozen for they don't have the added seasonings that pack on the calories.
The price of frozen veggies depends on where you shop, but at a affordable prices, pick these up and add your own seasonings per serving for whatever taste you desire that is worth the money and less expensive for this food.
Protein For Muscle Building & Gains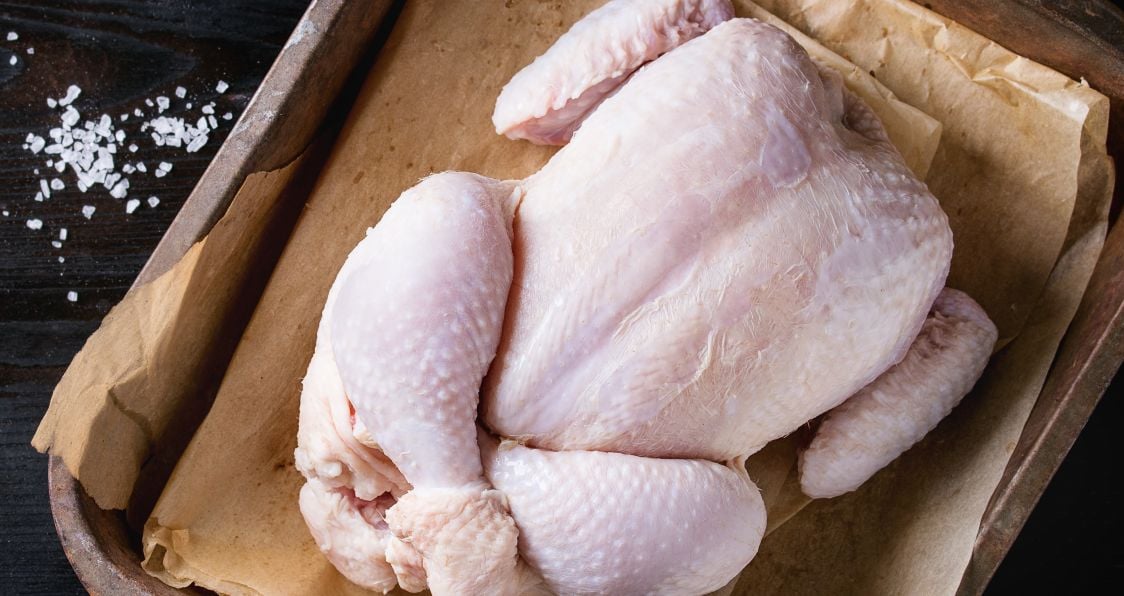 Chicken For Lean Protein
This is a good source of lean protein that can aid in weight loss or the promotion of lean muscle while also giving you that much needed energy boost. Full of protein, it will keep you full without the high levels of saturated fat and cholesterol that red meat can provide per meal to help with benefits.
With countless recipes to read and try, a hearty piece of this will satiate any hungry stomach, especially if you pair it with whole rice. Price all depends on weight, but chicken is the perfect affordable and healthy protein per serving for your goals and bang for your buck for this food that people will love with limited calories and endless ideas to save you from boredom.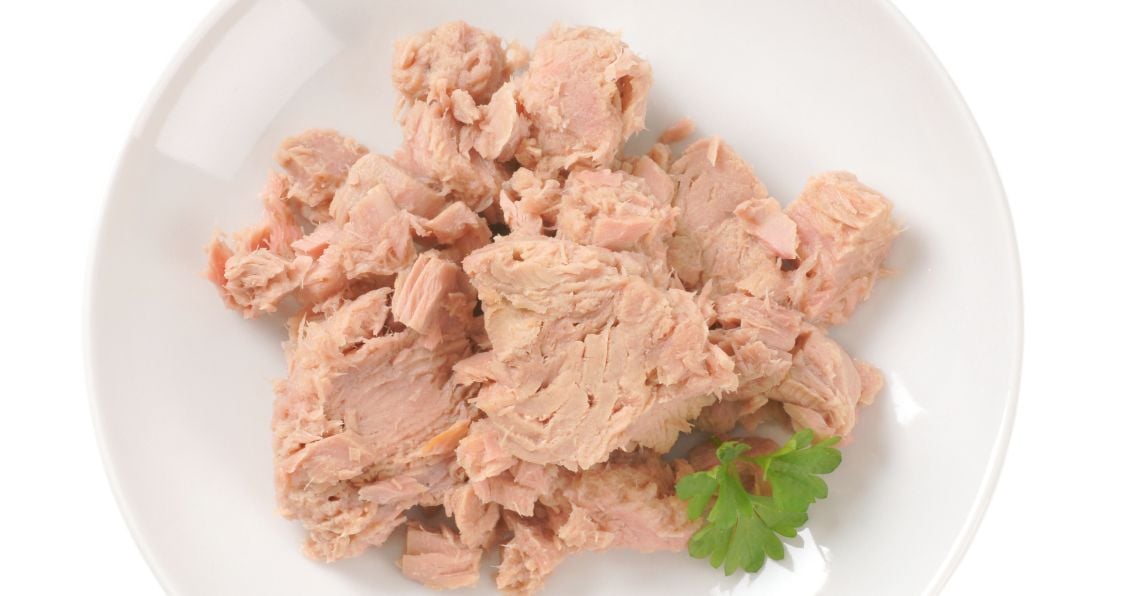 Canned Tuna Cheaper Than Fresh Fish?
Canned tuna is full of health benefits and won't empty your wallet yet will still provide for a great source of protein. With a decent shelf life since it is canned and at affordable price, it is a cheaper option than fresh fish. Full of protein and high in omega-3 fatty acids per serving, tuna will help you stay full while also reducing inflammation and lowering your risk of heart disease.
With healthy doses of vitamin D, calcium, and phosphorus, which can grow and repair your body cells and tissues, canned tuna is a great option at $2-3 for a 6-ounce can per serving at any grocery store.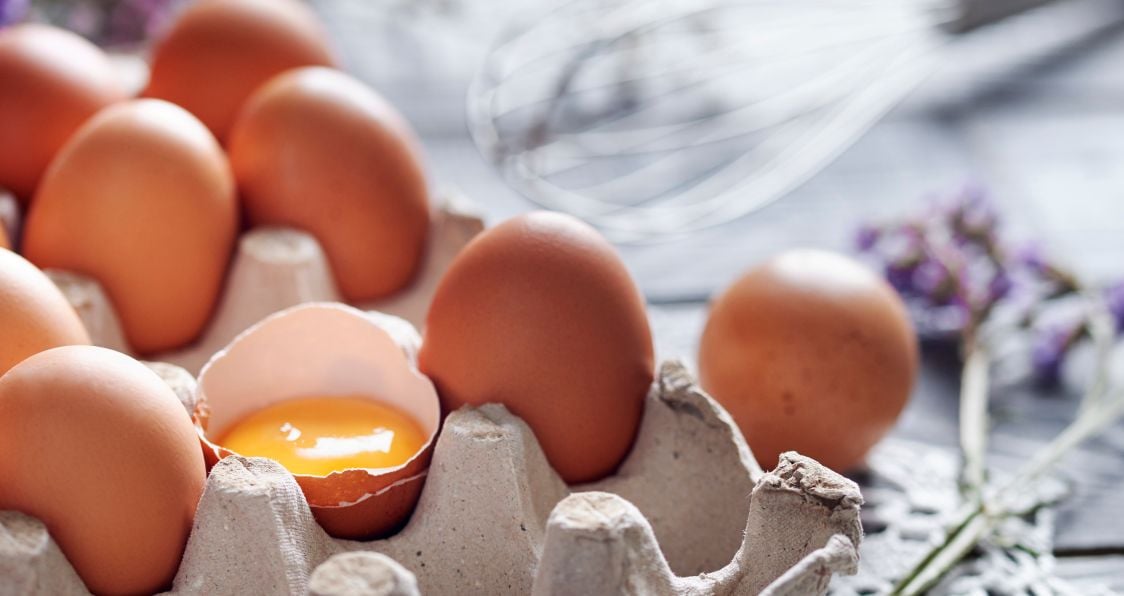 Eggs Good For All Meals Of The Day
The perfect breakfast food, or breakfast-for-dinner, eggs are full of protein and antioxidants. Full of vitamins and minerals per serving and per egg that help your nervous system, eggs are a good addition to pair with any of those green vegetables for a tasty meal or even something like cottage cheese or Greek yogurt and oatmeal to eat. At $3-4 a dozen, you can make eggs a staple in your diet.
Carbs For That Filling Sensation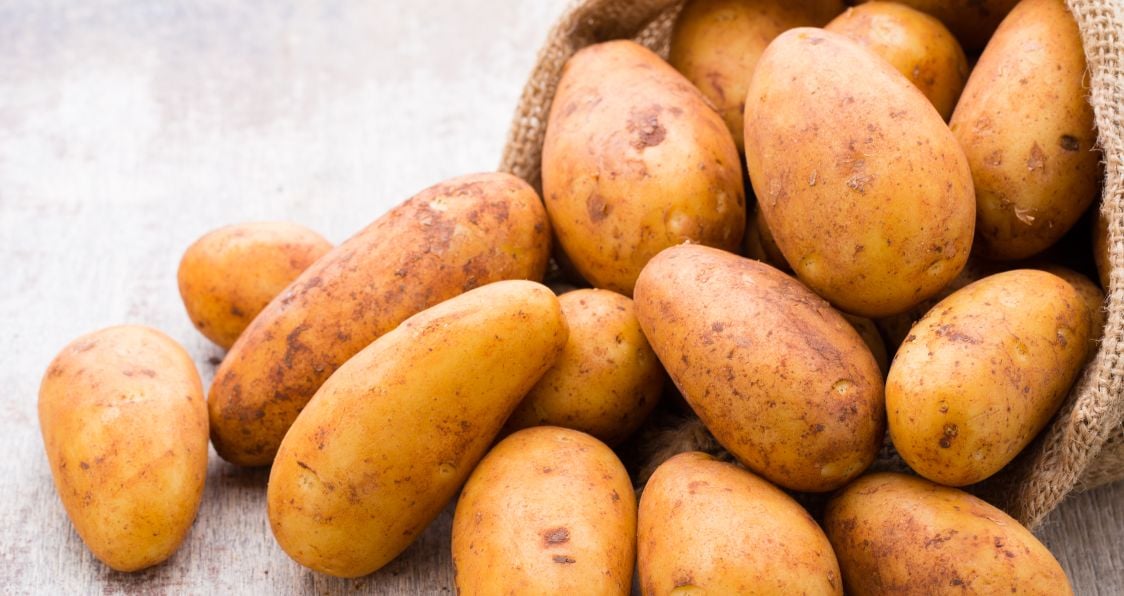 Russet Potatoes Benefit Digestion & Immune Health
Whether baked or boiled, Russet potatoes will help you stay full and offer a large amount of vitamin C and vitamin B per serving. The fiber will aid in digestion and the skin can benefit your immune system health. While all the toppings of a good baked potato are appealing, eaten plain, this starchy friend will help you big time. With a price tag of $0.56 per pound, make sure to add these to your shopping list of inexpensive things to eat and things to learn to make with limited calories.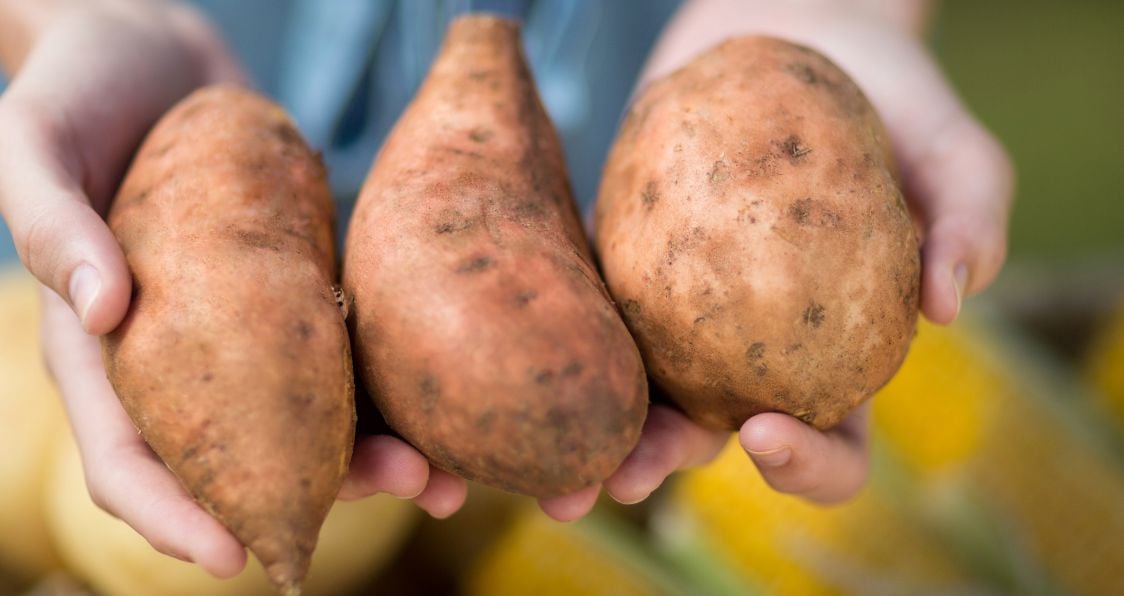 Sweet Potatoes For That Sweet Treat & Carb Craving
Easy to cook, these can be baked or simply placed in the microwave for quick cooking. Full of fiber, vitamins, and antioxidants per serving, sweet potatoes are delicious in more ways than one. Feel free to add spices to give this orange carb a tasty boost and at just under a dollar a pound you'll love that you added this to your diet to eat from the grocery store as you learn new recipes.
Pasta, Pasta, Pasta!
While too much pasta can be a carb overload, in moderation, everyone's favorite food can be quite beneficial for you. Considered one of the best sources of carbs, along with rice and oatmeal, pasta will keep you full and give you energy, all while filling you with iron and other whole grains essential vitamins per serving.
Paired with a piece of chicken, you can find and cook yourself a good, hearty meal without spending a fortune. While the low cost depends on brand and where you shop, it is still an affordable option that will last a long time from any grocery store on any given day as a really good meal or side.
Other Great Items To Consider For Your Goals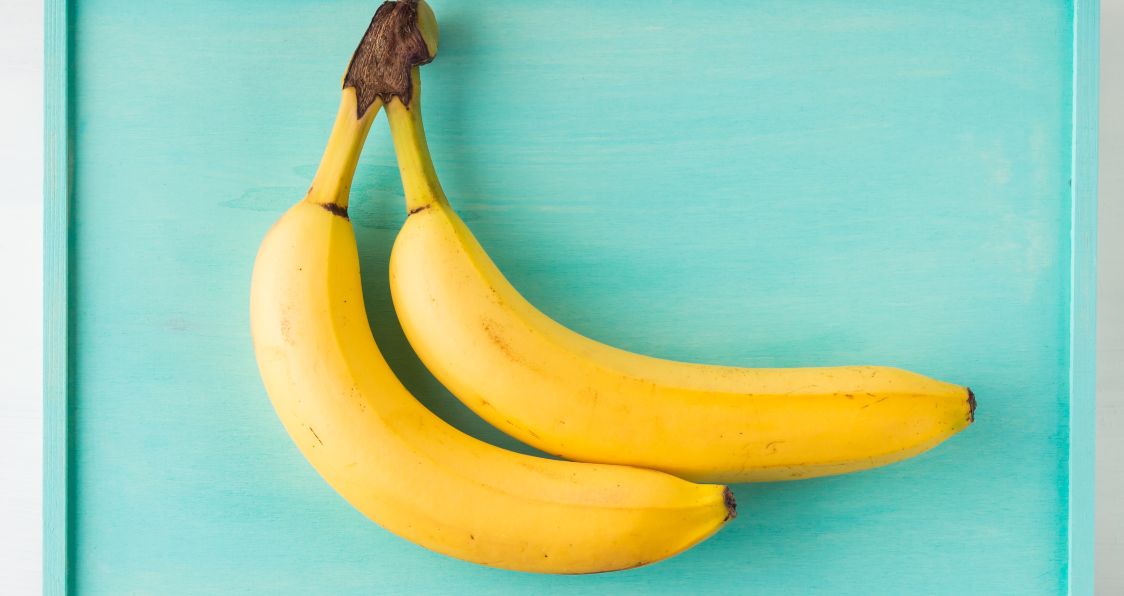 Banana To Pump You With Potassium
Bananas tend to have a reputation of being high in sugar and not the best option for a snack, but the natural sugar in fruit is something to satisfy your sweet tooth without grabbing a candy bar. Packed with vitamin C, vitamin B6, and potassium per serving, bananas are the perfect fruit snack with yogurt. With an average price of $0.50 per pound, this inexpensive grab and go choice is sure to do the trick for any season.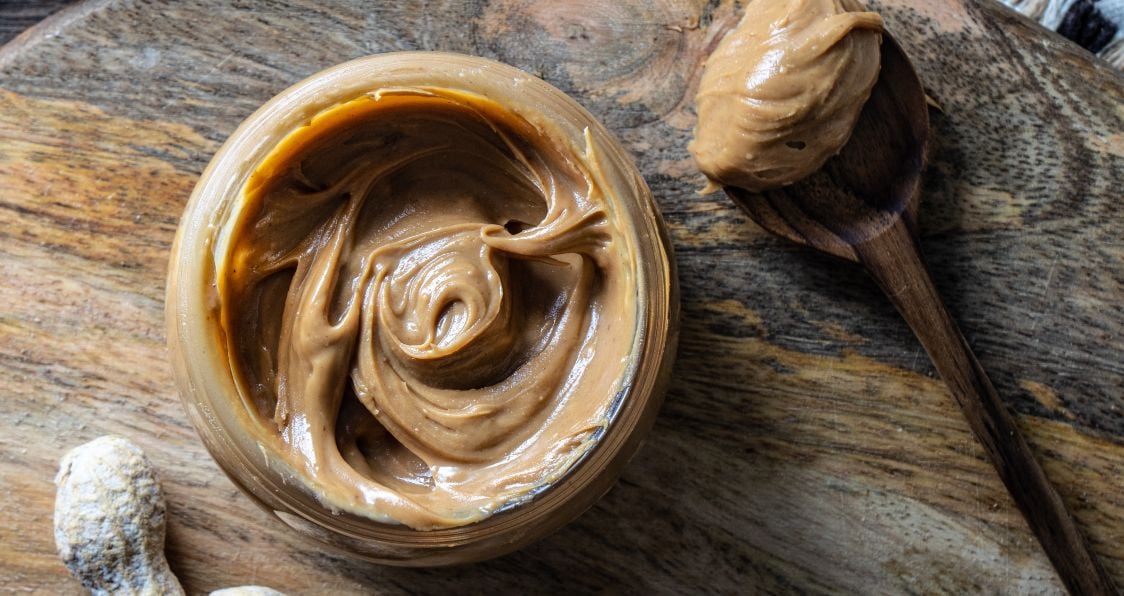 Peanut Butter For A Cheap & Sweet Treat
Peanut butter also has the stigma of being fatty, which although true, should not be a deterrent. Fats from peanut butter are healthy fats that your body needs and wants. Providing carbs, protein, and fat, peanut butter is a solid source of vitamins and nutrients like vitamin E, magnesium, and copper per serving.
Depending on the brand, a 15-ounce jar of peanut butter is around $3.50 average per jar and is a cheaper alternative to the other nut butters. Grab a spoonful of peanut butter and a banana and enjoy this cheap, sweet, and tasty treat next time.
Let's Wrap This All Up
While grocery shopping can be daunting, it doesn't have to be. Eating well is something we all want to do, but often times don't have the means or know-how to make work. These items are cheap and effective ways to ensure you eat and stay well while not sacrificing on taste or creativity. Save money and pounds by giving these budget friendly items a try to stay heart healthy with an easy way to get all of these nutrients.
Let us know what you think of these in the comments below. Also, be sure to follow Generation Iron on Facebook, Twitter, and Instagram. 
*Images courtesy of Envato