The Chicago Pro 2020 results are in. Who qualified for the Mr. Olympia?
This weekend saw the IFBB Chicago Pro 2020. This is yet another Olympia qualifying event in a string of qualifying pro competitions. This is in part due to the rescheduling of the entire bodybuilding season caused by nation wide lockdowns. The past two months have bene a mad dash of pro athletes all competing to earn their Mr. Olympia qualification so they can compete later this December.
Key athlete highlights include Keon Pearson – who was making his Men's 212 debut at this competition. Also Nick Walker, a promising young Men's Open competitor who just recently earned his pro card. This competition was his first chance to prove himself amongst the pros. His goal was to earn an Olympia qualification to compete this year – making him go pro and compete at the Olympia all in the same year.
So how did they perform among many other impressive pro competitors this weekend? The Chicago Pro 2020 ran through the entire weekend with events split between Friday and Saturday. The Chicago Pro 2020 results are finally in and you can check them out below.
*Make sure to check back periodically as the results come in across Friday and Saturday!*
Men's Open Bodybuilding Results
Akim Williams
Justin Rodriguez
Maxx Charles
Nick Walker
Eddie Bracamontes
Men's 212 Results
1. Keone Pearson
2. Austin Karr
3. Noel Adame
4. Jason Hebert
5. Jason Lowe
6. Kevin Johnson
Classic Physique Results
1. Bryan Jones
2. Jarek Crew
3. Jason Brown
4. Mehdi Larijani
5. Abner Logan
6. Zack Romano
Men's Physique Results
1. Steven Cao
2. Charjo Grant
3. Kimani Victor
4. Akeem Scott
5. Carl Presidieu
6. Gary Cooper
Figure Results
1. Ajanel Williams
2.Maria Luisa Diaz
3. Catherine Lavoie
4. Ivana Ivusic
5. Rita Villarreal
6. Autumn Swanson
Women's Physique Results
1. Bian Ruiying
2. Heather Grace
3. Christina Bryant
4. Pamela Canfield
5. Jeannie Feldman
Women's Bodybuilding Results
Theresa Ivancik
Reshanna Boswell
Angela Rayburn
Patty Hanson
Tina Williams
Bikini Results
Alexandria Ross
Natoshia Coleman
Mignon Cyrelle Williams
Jordanne Lee
Brittney Dayne
Fitness Results
Aureka Tyrgale
Derina Wilson
Darrian Borrello
Layla Mikayla
Molly McCracken
Official IFBB Score Cards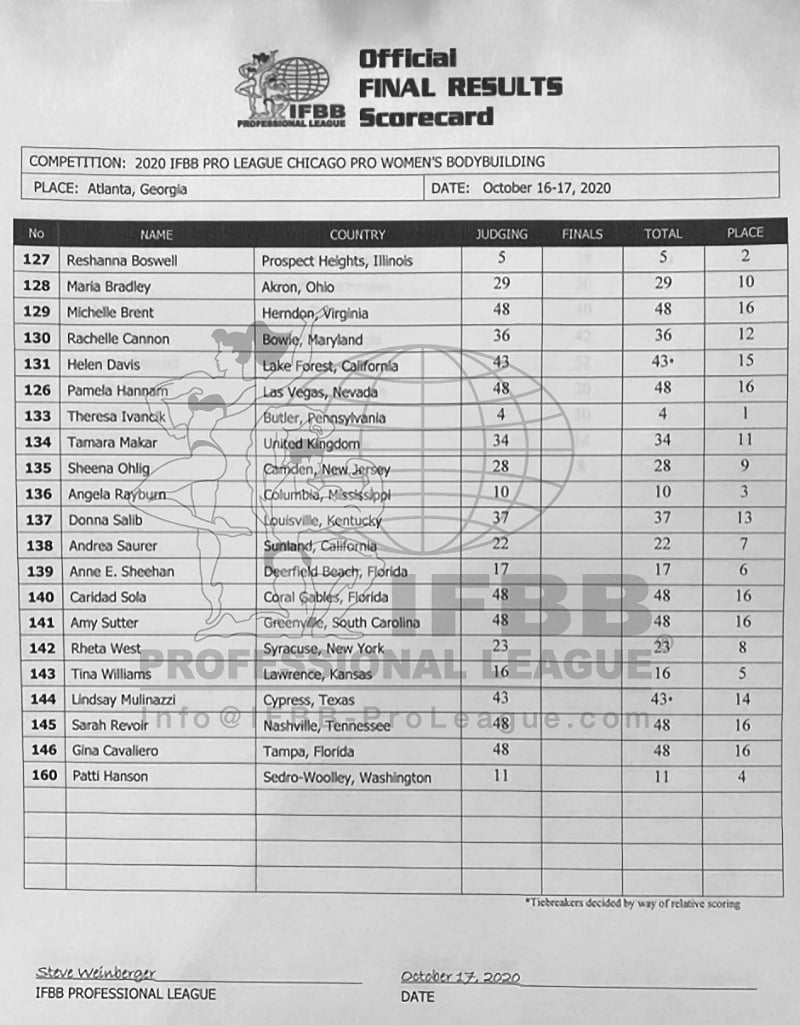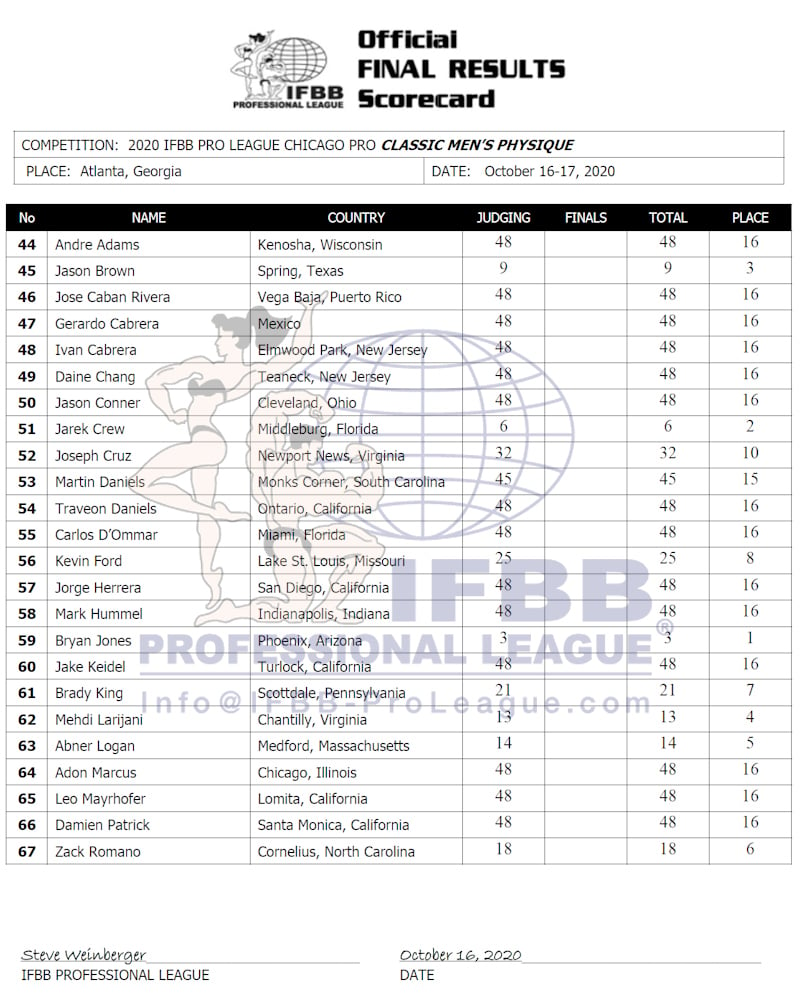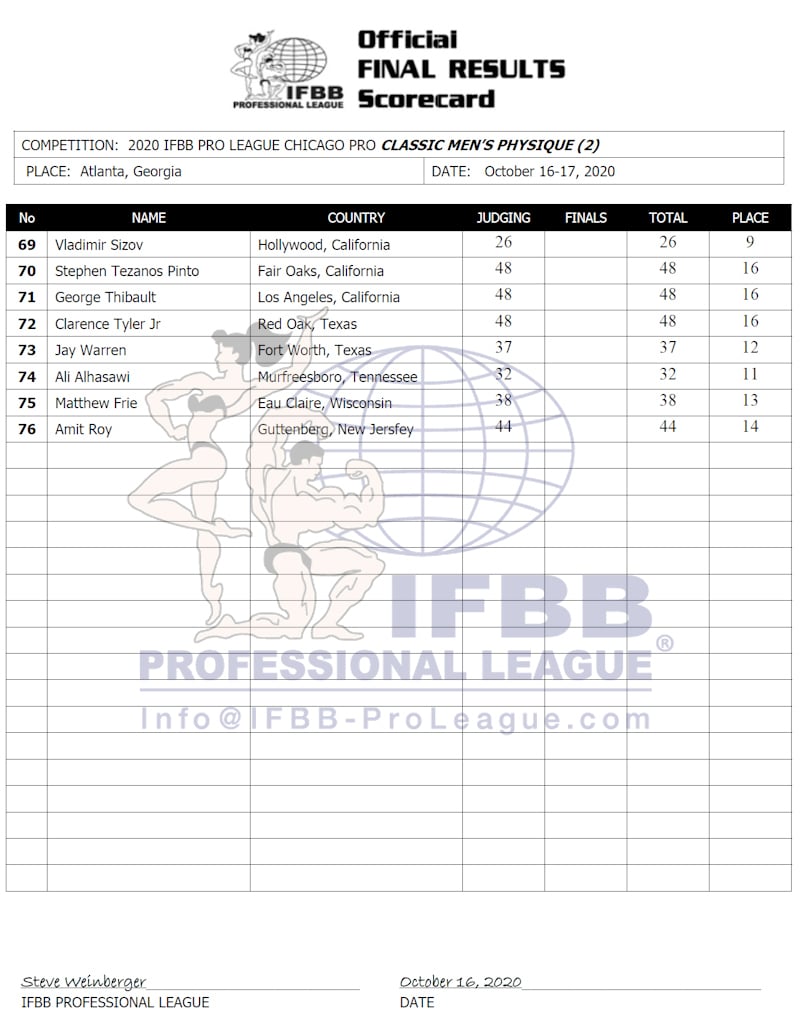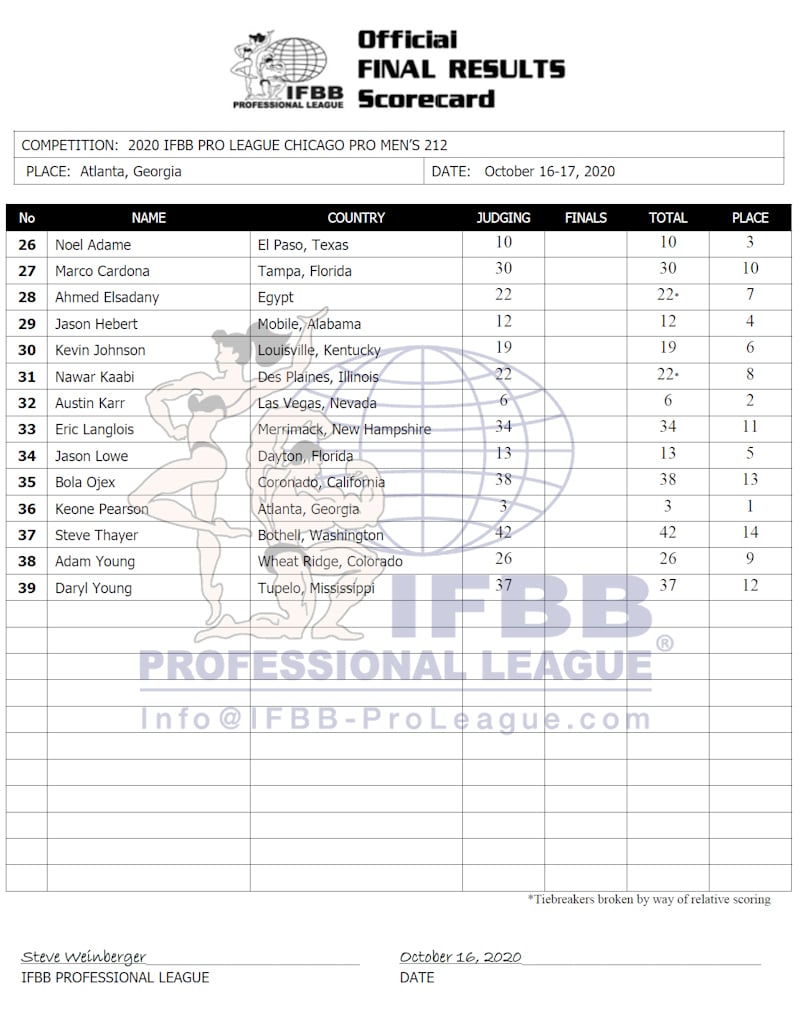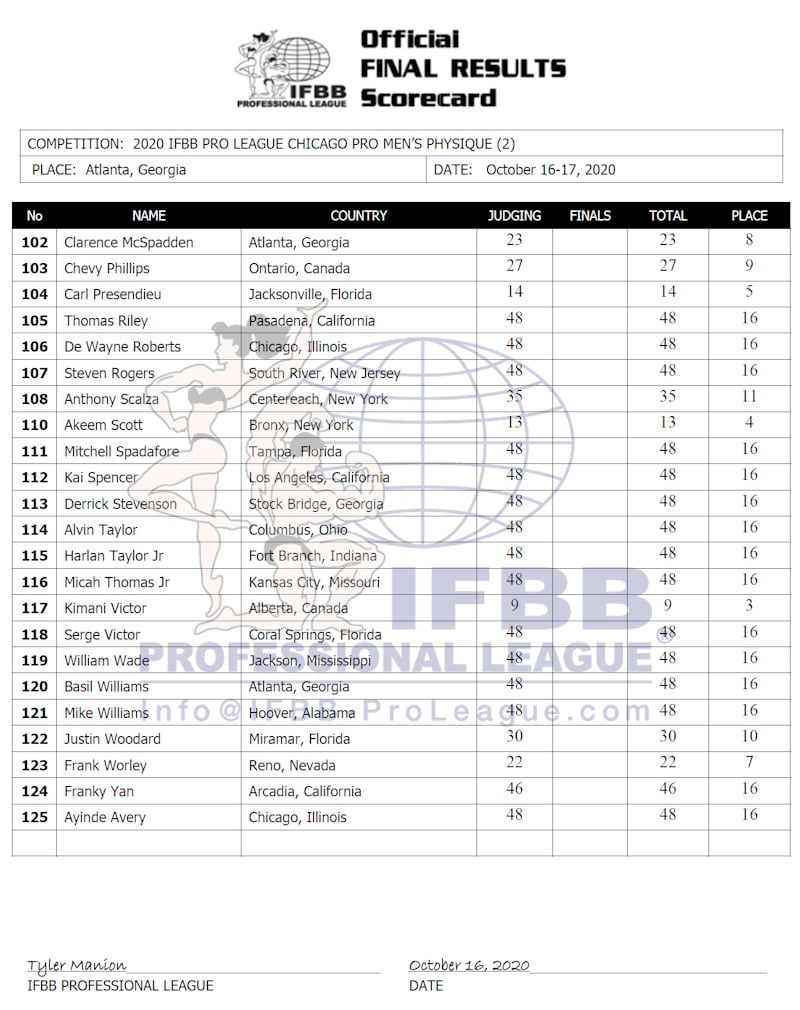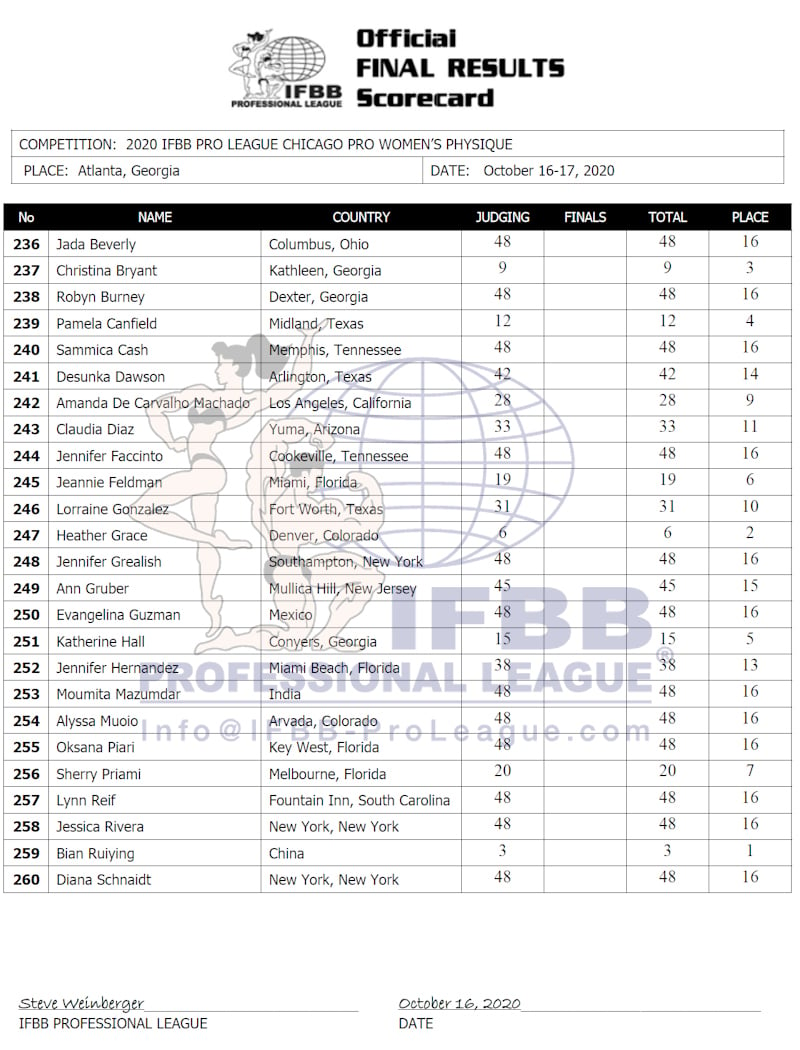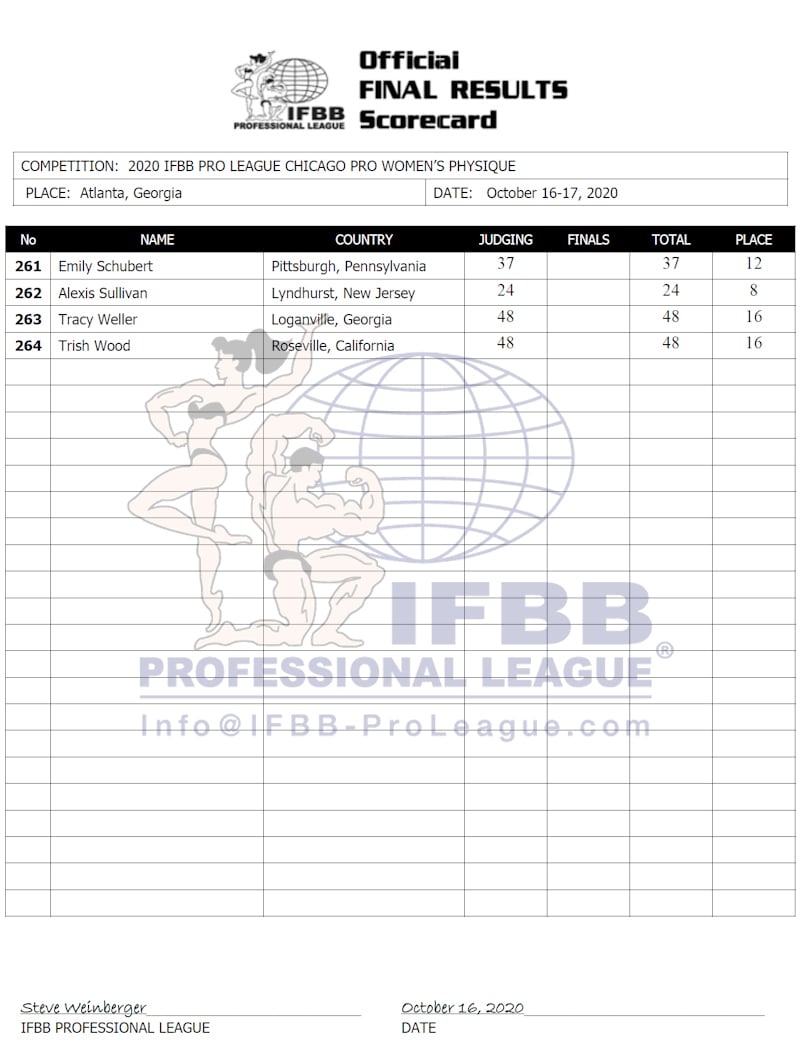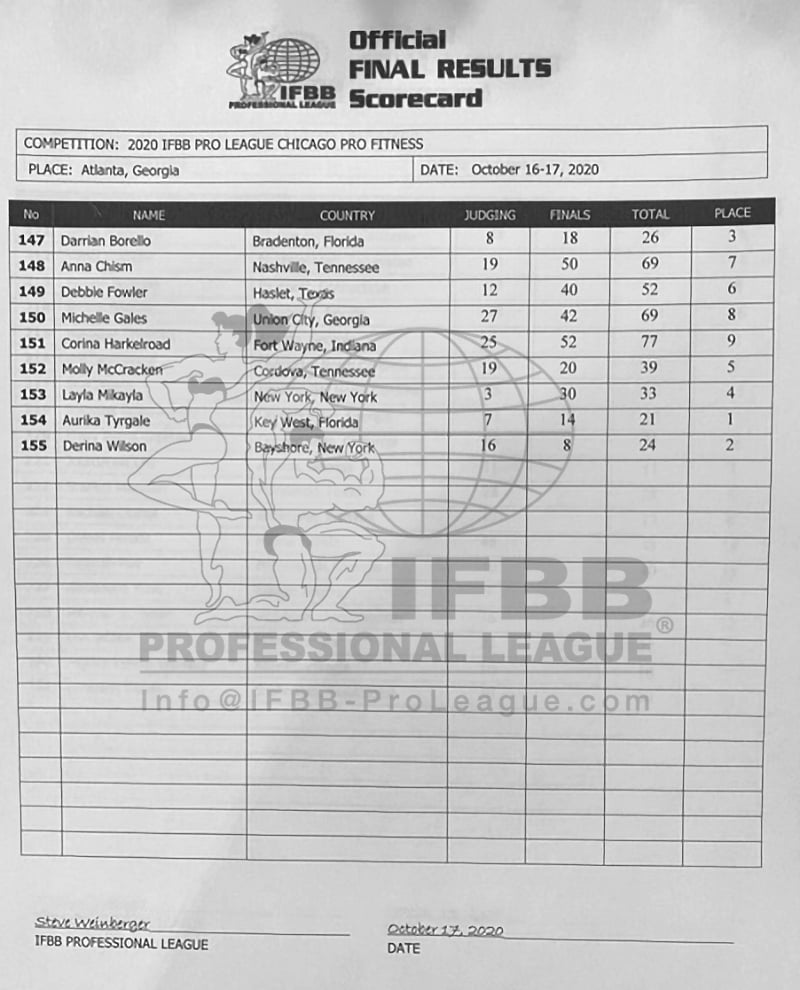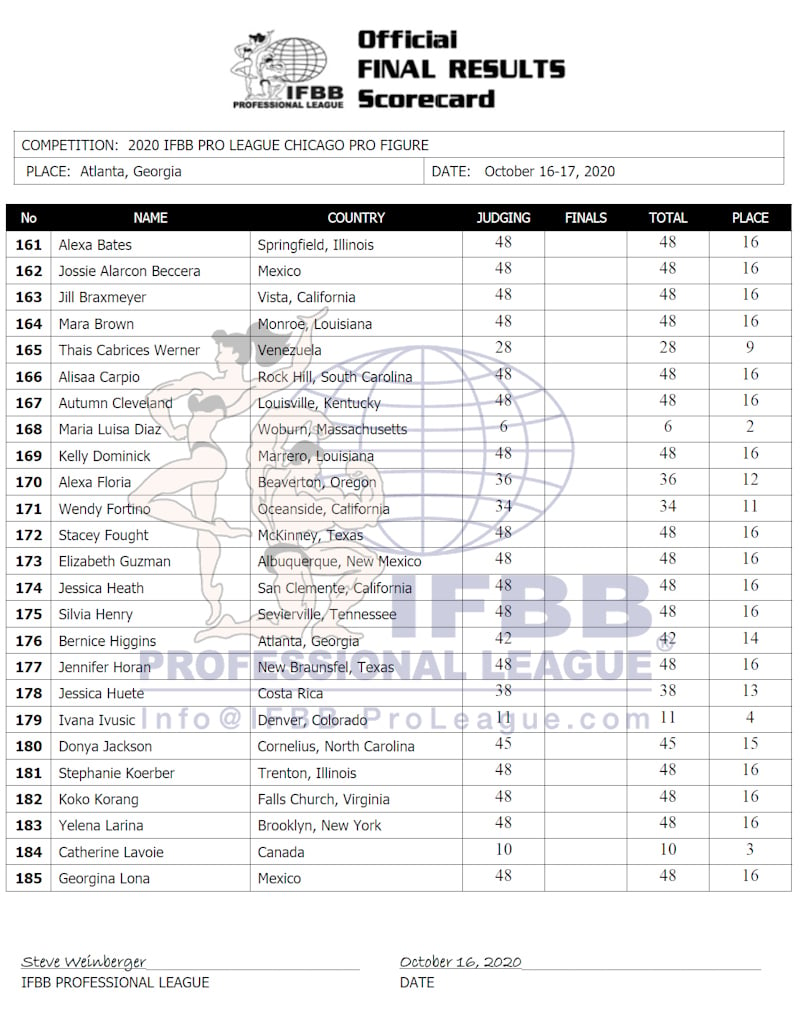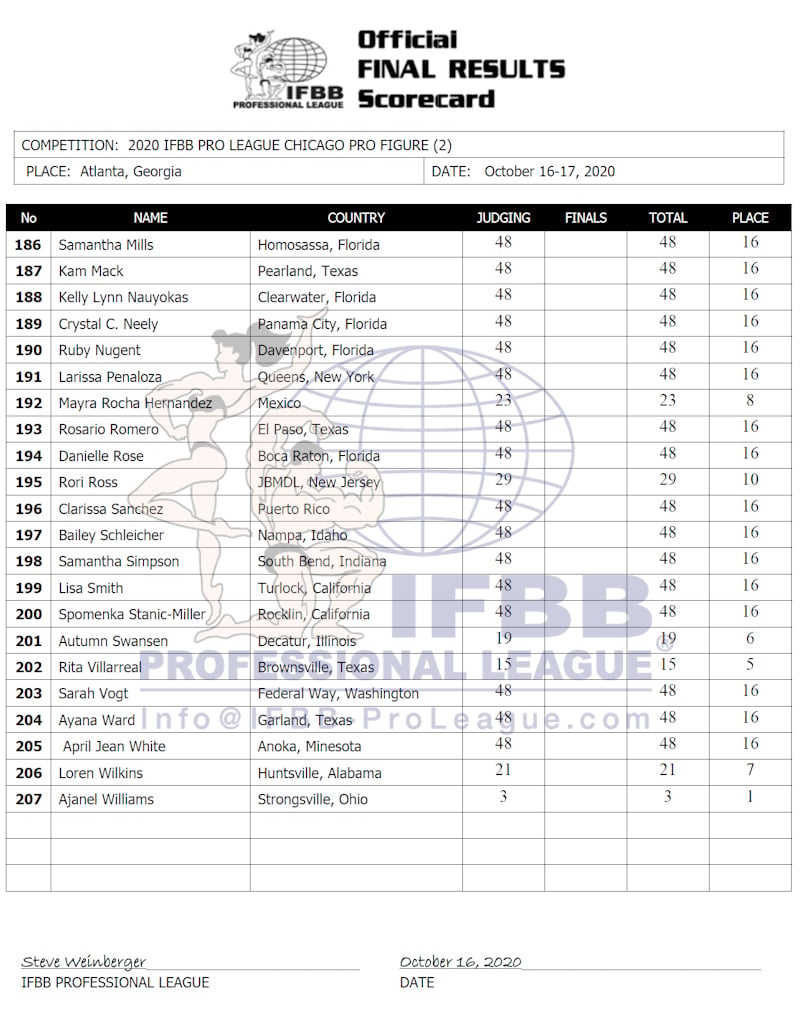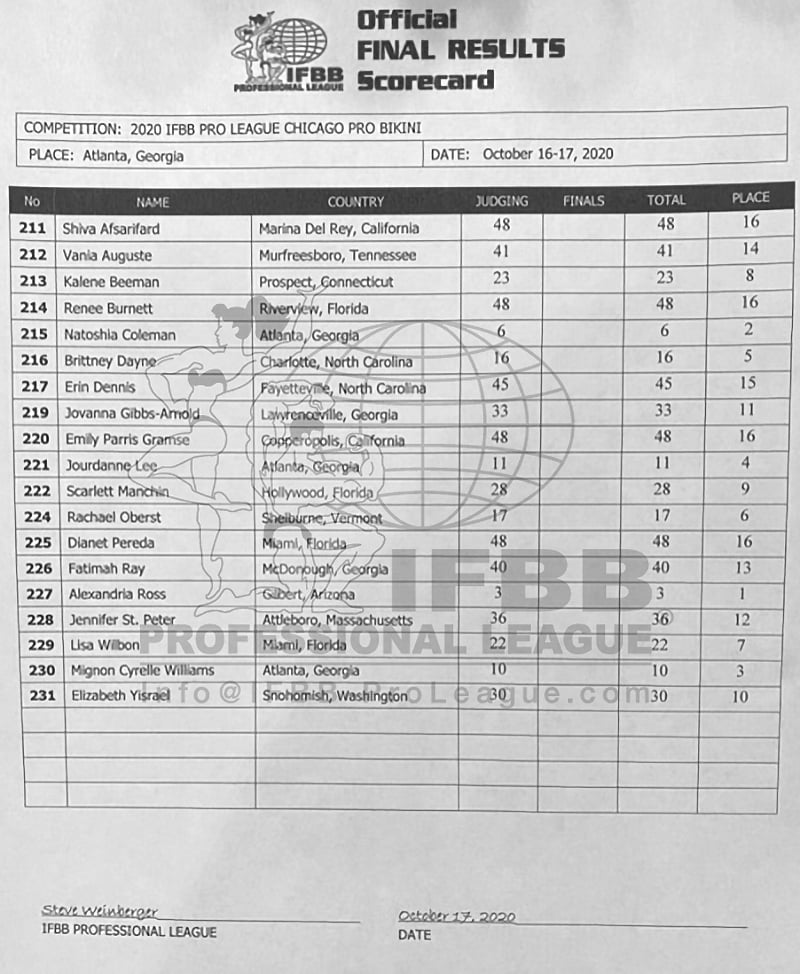 Make sure to check out our full IFBB Pro results page from this year and previous years right here to catch up on any action you may have missed!