Dexter Jackson has announced his plans for retirement.
For over two decades Dexter Jackson has stepped onto competitive bodybuilding stages, wowing crowds and proving himself to be one of the greatest bodybuilders to ever do it. Now it seems that the era of "The Blade" will finally be coming to an end in 2020.
Dexter Jackson has announced that the 2020 Olympia will be his final competitive bodybuilding show.
With the veteran seeming like he never ages, bringing strong performances to the stage year in and year out, it appears that Dexter Jackson is finally looking to call it quits.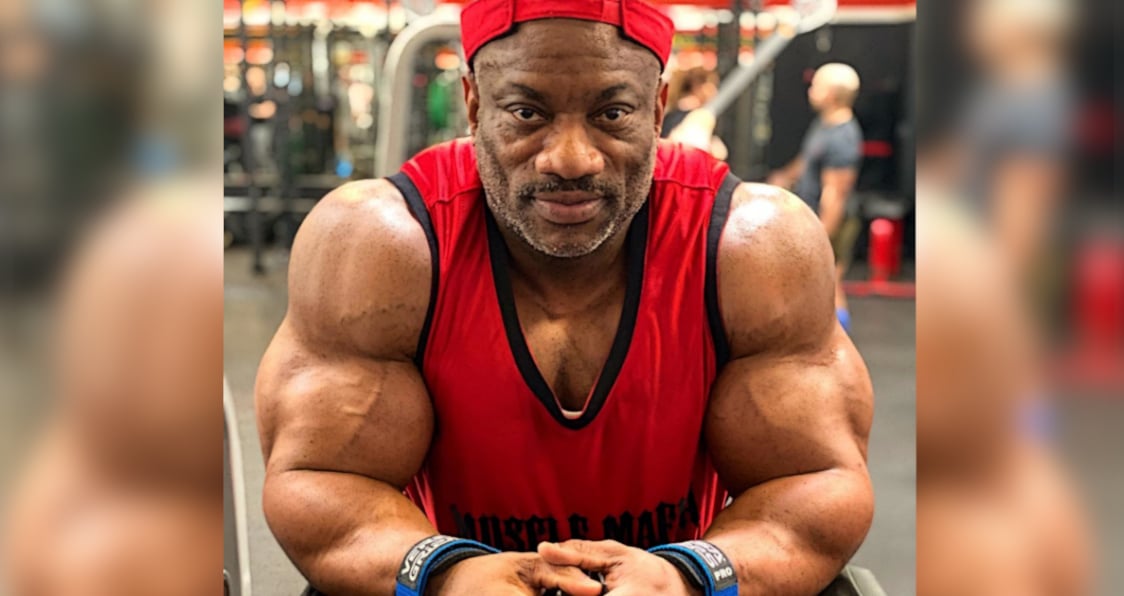 NPC News Online was the first to report on the veteran choosing to hang it up after this year's Olympia. Dexter Jackson had this to say in a statement:
"I've thought long and hard about how I want my career to end," said Jackson. "I want to go out on my own terms. I'm still capable of winning any show I enter and in September I'm taking one final shot at taking home a second Sandow. The Olympia is the greatest show in bodybuilding and I want my final posedown to be on that stage in Vegas against the best in the world.

"The 2020 Olympia will be my final contest, so I hope everyone who has supported me will be there to make it special."
Dexter Jackson has had a long and storied career which includes an upset victory over Jay Cutler to become Mr. Olympia in 2008. While we'll be sad to see Dexter Jackson call it quits, it's great to see the veteran going out on his own terms.
At 50, Jackson is definitely at the upper limit of what could be considered possible for a professional bodybuilder. Shawn Rhoden became the oldest Mr. Olympia ever at 43, but as with any professional athlete, once you're out of your prime it's hard to compete with younger generations. 19 years competing on the Olympia stage is nothing to turn up your nose at; after a long and successful two decades in the industry, Jackson has more than earned his retirement. True fans of the sport will remember the incredible conditioning that earned him his first place win at the 2008 Mr. Olympia, where he dethroned two-time Olympia winner Jay Cutler and even future Mr. Olympia Phil Heath. He also has won the most IFBB titles in the league overall, coming in at 29 wins over the course of his nearly 40 year career as a bodybuilder. And he kept going until the very last: Jackson is also one of the oldest bodybuilders to ever win a professional title, winning the 2019 Tampa Pro when he was 49 years old. A brilliant and decorated career from a celebrated athlete who will surely be remembered for years to come.
For more news and updates, follow Generation Iron on Facebook, Twitter, and Instagram.
---
Managing Editor at Generation Iron, Jonathan Salmon is a writer, martial arts instructor, and geek culture enthusiast. Check out his Instagram, Twitter, Facebook, and Sound Cloud for in-depth MMA analysis.

Header image courtesy of Instagram