Brandon Hendrickson is at war with everyone.
There's nothing like a good rivalry to make competition even more exciting. In regards to the Men's Physique division, the beef between Brandon Hendrickson and Andre Ferguson was already bringing some interest to the division. But it seems that a new rivalry is brewing between Hendrickson and four time Men's Physique Olympia champion Jeremy Buendia.
Brandon Hendrickson seems to be on the radar of everyone in his division as he received a message from the Olympia champ over the weekend. Jeremy Buendia appeared to have responded to something he saw on Brandon Hendrickson's Instagram story. From there a war of words ensued between the two IFBB pros.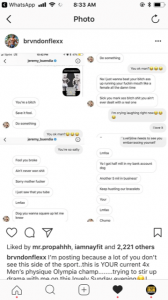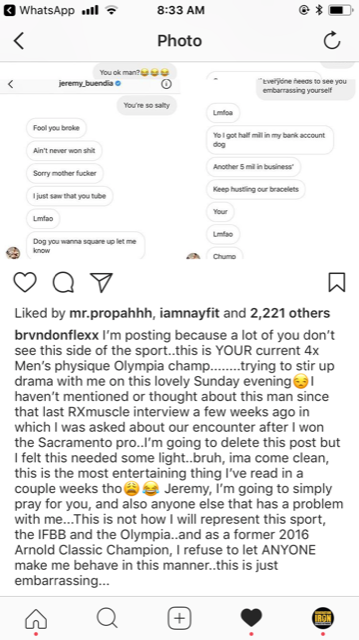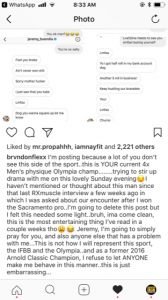 As of now we don't know who threw the first barbs and ignited this beef, but what we know for sure is that Brandon Hendrickson seems to be at war with everyone these days.
For more news and updates, follow Generation Iron on Facebook, Twitter, and Instagram.