[wptouch target="mobile"]
[/wptouch]
[wptouch target="non-mobile"][/wptouch]
A look at the making of the posing routine that stunned the world.
Kai Greene has been on a role ever since he's returned back to the competition stage and crushing it at every Arnold Classic competition in 2016 (and we're about to find out very soon if that streak continues in Brasil). It's safe to say that Kai Greene not only returned – he may have never left. Most stunning of all though – was his epic Arnold Classic posing routine that hit the internet by storm. In an era when many critics say that posing is not up to snuff, Kai shines with a truly original and memorable posing routine competition after competition. And his Arnold Classic routine might be his best one yet.
In this exclusive clip from our 3 part series, KAI GREENE: THE RETURN, we take a look into how that iconic Arnold Classic posing routine was created – the blood, the sweat, the tears, the planning. It's truly a sight to behold the humble beginnings of such a viral routine. Take a look at this sneak peek clip above.
And if you want to get the full story. Make sure to watch Kai Greene: The Return. Available now worldwide only on Generation Iron and Vimeo on Demand. Don't miss the mini series event of the spring. Watch the whole series right here.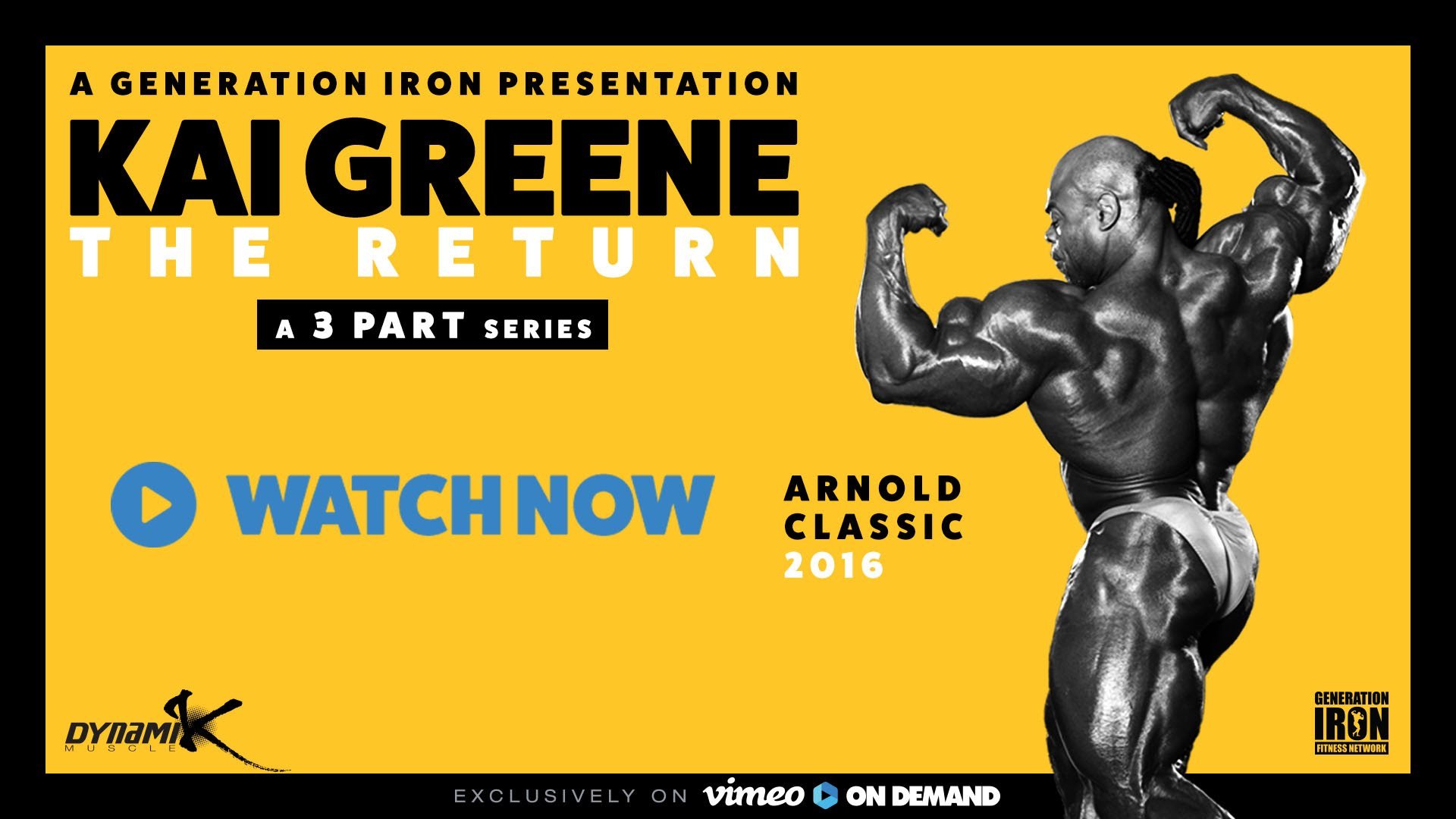 [wptouch target="mobile"]
[/wptouch]
[wptouch target="non-mobile"] [/wptouch]
[wptouch target="mobile"]
[/wptouch]
[wptouch target="non-mobile"][/wptouch]