Floyd Mayweather could offer Deontay Wilder some keen insights.
Let's face it, Deontay Wilder got thoroughly handled by Tyson Fury in their rematch of their controversial 201X bout. Both men were chomping at the bit to do battle once again, but it was Tyson Fury who came better prepared, completely dominating Deontay Wilder through seven rounds until the former WNC champion's corner threw in the title to end the punishment.
After taking such a beating and losing face in the boxing community, Deontay Wilder is eager to get back into the ring and prove he can not only defeat Tyson Fury, but knock his head from his shoulders.
But Wilder has A LOT of retooling to do if he hopes to be successful in a third bout with Tyson Fury. Footwork was the main factor in his loss and if he hopes to stand a chance Deontay Wilder will have to work diligently on shoring up the holes in his game.
And it appears that a fellow boxing great Floyd Mayweather is offering his knowledge to help Wilder defeat Fury in the rematch.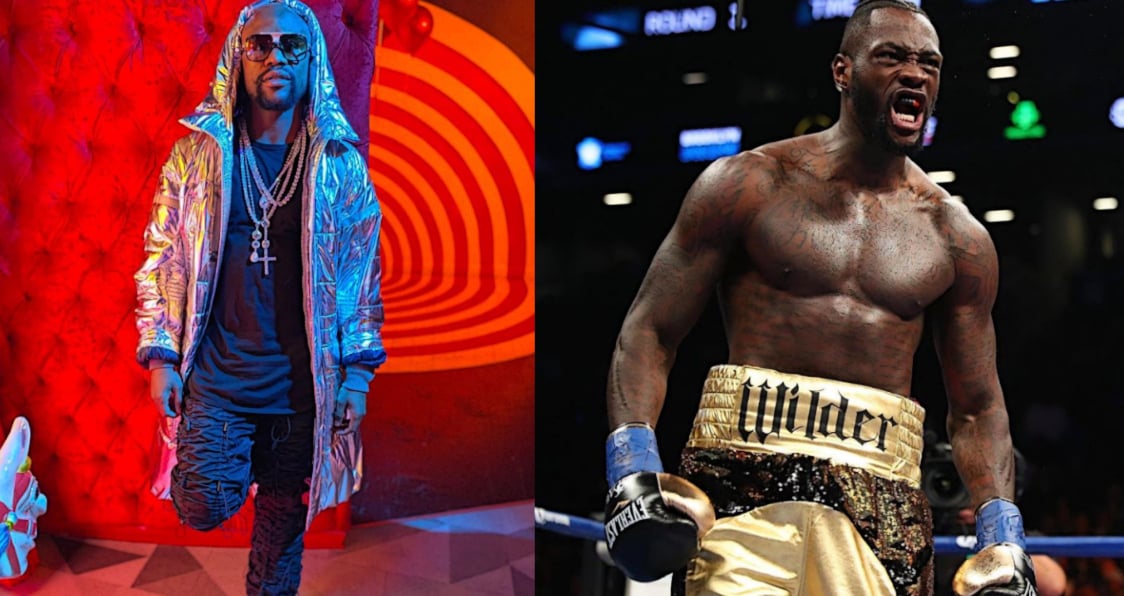 At a recent event in Manchester the question was posed to Floyd Mayweather on a Wilder-Fury rematch. Mayweather gave an emphatic response.
Reporter: "Do you think Wilder will win in a rematch with Fury?"

Floyd Mayweather: "If I train him! If I train him, I can teach him how to win!"
Floyd Mayweather is truly a polarizing figure in boxing. He's also one of the most brilliant defensive fighters the sport has ever seen, which means he knows a thing or ten about proper footwork and, even more importantly, counter punching tactics. Now it appears that Mayweather is reaching out to Wilder to lend his know how to the former heavyweight champion.
One has to imagine that training with Floyd Mayweather will have a hefty price tag attached to it. What's Mayweather's angle? Is he simply reaching out as a friend or does he have designs on potentially co-promoting a Wilder-Fury 3 bout? Anything is possible.
Should Deontay Wilder take Floyd Mayweather up on his offer or should he choose another option?
For more news and updates, follow Generation Iron on Facebook, Twitter, and Instagram.
---

Managing Editor at Generation Iron, Jonathan Salmon is a writer, martial arts instructor, and geek culture enthusiast. Check out his Instagram, Twitter, Facebook, and Sound Cloud for in-depth MMA analysis.
Header image courtesy of Instagram