In fitness and bodybuilding, testosterone levels play a key aspect in maximizing effective muscle growth. Low testosterone levels in men can often lead to negative effects such as reduced muscle mass, low energy levels (so you can't train as hard), decreased sex drive, and even increased belly fat.
That's where testosterone boosters come in. They are a solution for those who struggle with keeping normal test levels and are suffering in the gym and with their physique. But like any supplement out there, it's hard to know which products actually make a difference and which products are full of crap.
That's why our GI Experts put together a short list of the top testosterone boosters currently on the market. But which one stands tall above all the rest? Read on to find out.
Testosterone Booster Of The Year 2020: CentraPeak
If you're looking for both physical and cognitive boost to get you in the gym and keep the results coming, then Centrapeak is one of the best overall packages on offer right now.
It consists of natural ingredients to optimize and re-charge your hormones in a way that enables you to have more energy, focus better, and feel generally like your stronger, more confident self.
What you are really getting is a top-tier, premium testosterone booster made with the best ingredients from a reputable company with proven results for your overall benefit. Out of all the test boosters we tried – CentraPeak worked best to boost muscle size and strength, promote focus and power, and enhance fortitude and virility.
What You Can Expect from CentraPeak:
A top-tier testosterone booster to raise testosterone levels effectively
Increased muscle growth, confidence, and libido
Potent and optimum dosing for maximum effects
Why CentraPeak Won Gold in Best Testosterone Booster of the Year:
A top-quality, innovative formula with 14 ingredients
An honest label and vegan-friendly product
Proven results with building muscle and stimulating brain function
Free worldwide shipping on all orders
Check out our full review here.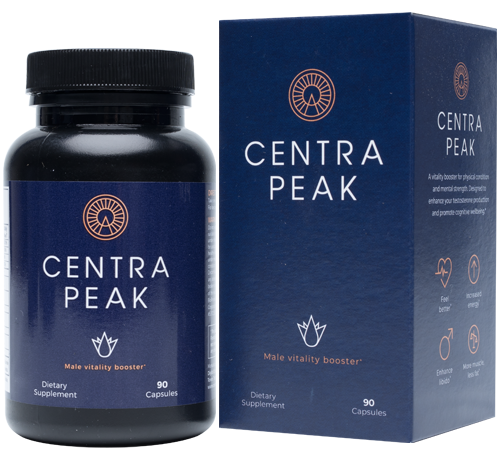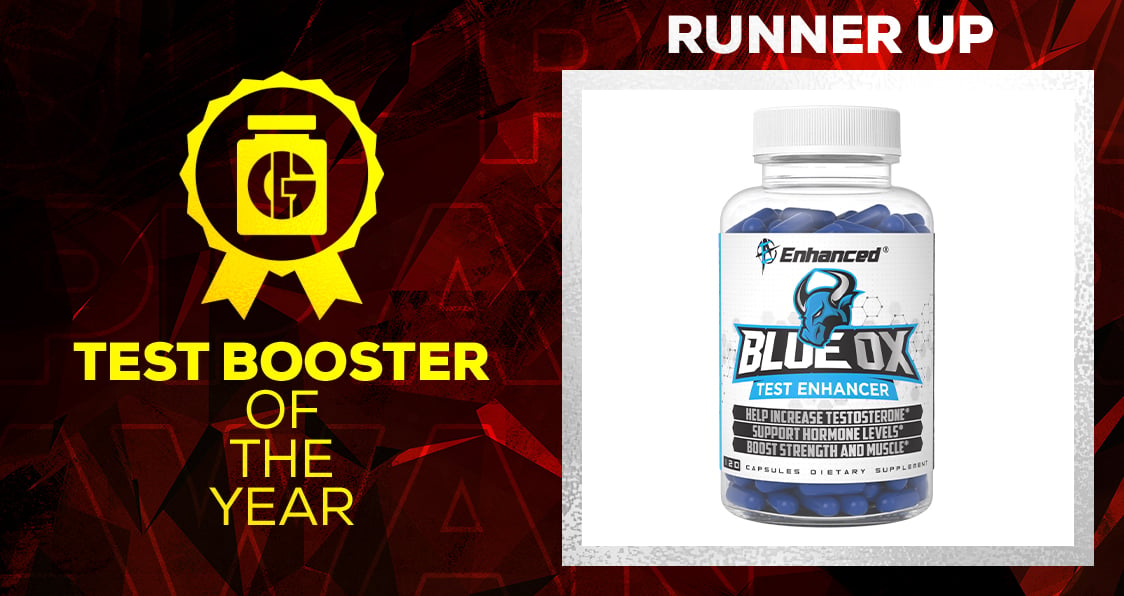 Enhanced Labs Blue Ox Test Enhancer
Blue Ox is clinically formulated to naturally elevate testosterone levels without the use of dangerous pharmaceuticals which is a great benefit for a testosterone booster to get the most out of it without many risks. Blue Ox contains natural anti-estrogen ingredients to regulate estrogen production and remove the metabolites that can cause health concerns like water retention and gynecomastia. All of the ingredients in Blue Ox have been scientifically verified in human studies to rank this high in testosterone boosting supplements to boost testosterone and support libido and make this a great product to work for your benefit and see results with your levels of testosterone.
Check out our full review here.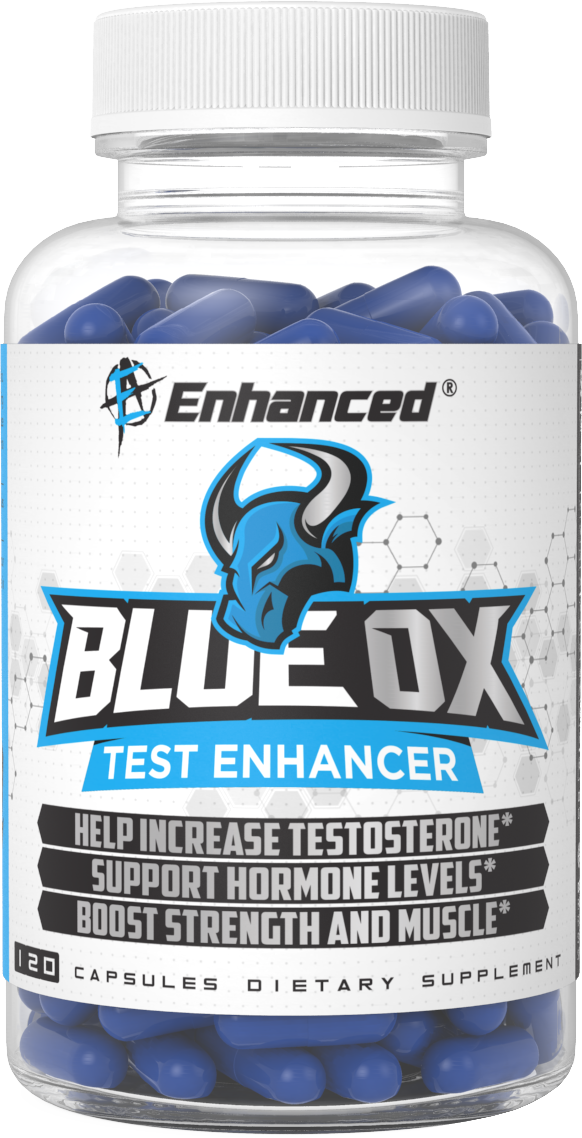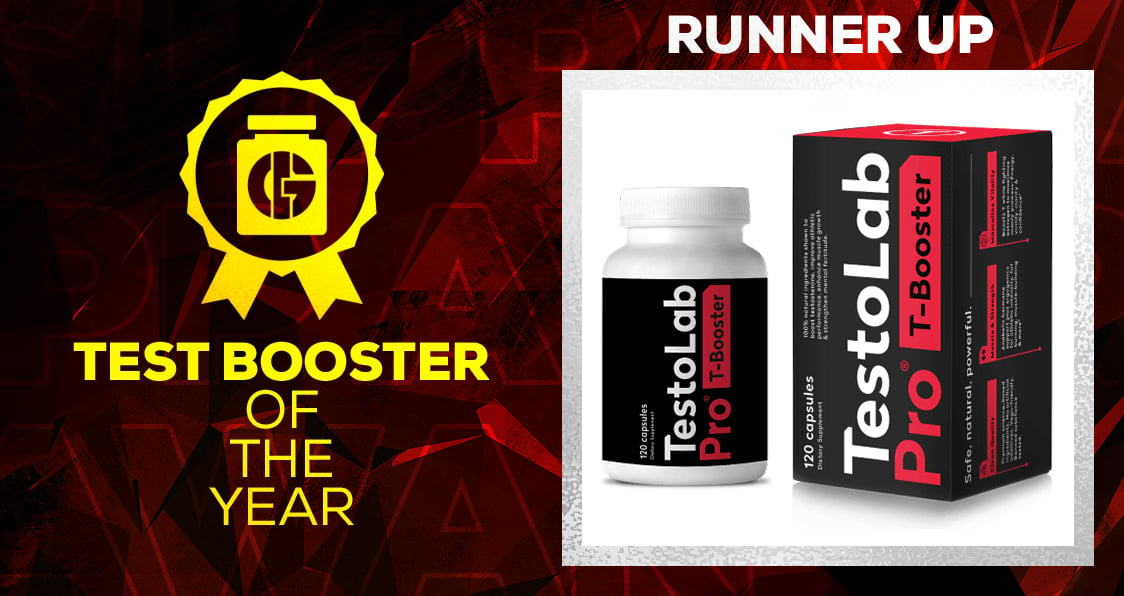 Testolab Pro T-Booster is a great testosterone booster to aid in your athletic performance, strength-building goals, and overall mood. Having low levels of testosterone can be disappointing, but thankfully supplements like Testolab Pro work for your benefit with clean, high-quality ingredients and an effective formula. The ultramodern design behind its processes make this a great innovative T-booster from one of the leaders in the supplement world.
Gaspari Nutrition Viradex XT
Gaspari Nutrition's Viradex XT has one mission – to not only boost testosterone but also block estrogen to support muscle strength and size. It's a ressurection of the product nearly 10 years after it was originally introduced and provides ingredients such as tribulus, maca, fenugreek, avena sativa, and longjack for testosterone support. On the estrogen blocking side, it supplies DIM, indole-3-carbinol, urtica diocia extract, chrysin, and calcium d glucarate.
All of this adds up to a new and improved testosterone booster from Gapsari Nutrition and a product that stands out as one of the best currently on the market.
RSP Nutrition Prime-T is an all natural solid product in the testosterone booster arena. It will help bring you a slight libido boost and enhanced muscle recovery. While it may have less than optimal zinc levels per serving – the good certainly makes up for it with an effective testosterone booster at a sweet price tag.