George Peterson III is looking massive.
Sometimes reinventing yourself is the only way to move forward and grow. You can't stay stuck in place and expect to achieve greatness. Being malleable is key to staying relevant as well as pushing yourself to new heights.
That's the exact mindset George Petterson III is living by.

After earning third place honors at the Olympia multiple times in Classic Physique division, Peterson is making some changes. Rather than remain in the Classic Physique division, George Peterson is going to the 212 division.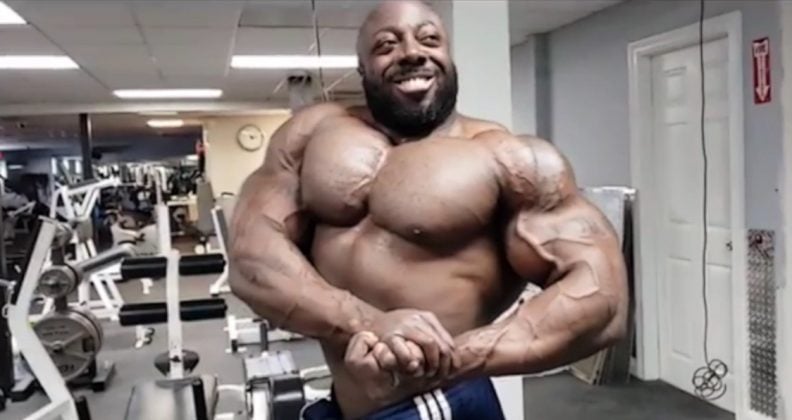 Making the switch in divisions is a tactic many bodybuilders have utilized in the past. Rather than do the same old thing over and over, they switch things up to keep things fresh. It's also an opportunity for Peterson to make waves and aim to conquer a new category.
George Peterson was set to make his 212 debut at the NY Pro this year. But with the global health crisis shifting everything around, there's really no clue when he'll be able to step on stage as a 212 competitor.
Despite that fact, Peterson is hard at work and has put on some considerable size. He's looking to impress the fans and judges with his newly cultivated muscle. The video clip below showcases a massive George Peterson III who looks ready to take on the other beasts in the division.
George Peterson is currently 240 Lbs. He's planning on making his 212 debut at the NY Pro in 19 weeks, if the show isn't canceled. from r/bodybuilding
George Peterson has the genetics and natural ability to be a true threat in the 212 division. He also has the work ethic to bring about the changes necessary for his physique.
Are you impressed with the size George Peterson III has put on in the off season?
For more news and updates, follow Generation Iron on Facebook, Twitter, and Instagram.
---
Managing Editor at Generation Iron, Jonathan Salmon is a writer, martial arts instructor, and geek culture enthusiast. Check out his YouTube, Instagram, Twitter, Facebook, and Sound Cloud for in-depth MMA analysis.