A terrible tragedy in South Korea.
A fire at a South Korean public gym has left 29 dead and many injured in it's wake. The gym, located in the Southern city of Jecheon, was situated inside an eight story building. According to BBC News, the fire started in the basement of the building, rising throughout the structure and causing catastrophic damage.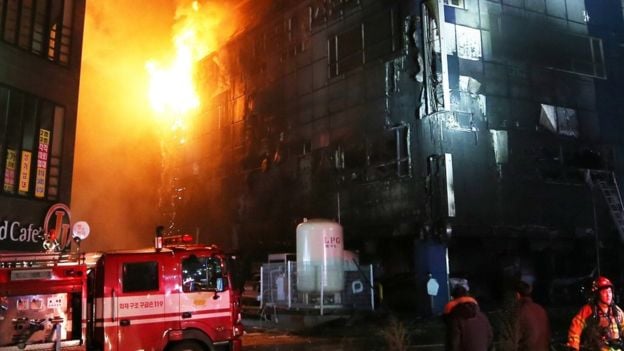 According to officials, many of the victims in this horrific fire were trapped inside the establishment's sauna. As firefighters continue their search for survivors, the death toll is expected to rise.
"The fire produced so much toxic smoke so quickly, leaving many people unable to evacuate," said a spokesman at the National Fire Agency.
60 firefighters reported to the scene. In their efforts they were able to rescue around 20 people who were located on the roof of the building. The building contained a fitness center, a sauna, and a restaurant which are all expected to be heavily damaged by the fire.
For more news and updates, follow Generation Iron on Facebook and Twitter.