A fight for first place at the Japan Pro 2019.
This weekend held the Japan Pro 2019 bodybuilding competition featuring the Men's Open, Men's Physique, and Bikini division. As we come up to the final few weeks of the year – this is one of the last major pro shows before the true off season begins. In the Men's Open, highlights included Regan Grimes and Maxx Charles fighting for a first place finish. How did their efforts work out in the end? The results are now in and you can check them out below.

Men's Open Bodybuilding results
1. Juan Morel
2. Cedric McMillan
3. Regan Grimes
4. Cody Montgomery
5. An Nguyen
6. Seungchul Lee
7. Maxx Charles
8. Lu Chenhul
9. Park Soohyun
10. Brad Rowe
Official score card below:
Men's Physique results
1. Bong Seok Choi
2. Romanov Denis
3. Ryan John-Baptiste
4. Miroslav Juricek
5. Riccardo Croci
6. Yukihiro Yuasa
7. Alshanbari Murad
8. Liu LiHusan
9. Jason Dunning
10. Luca Bioio
Official score card below: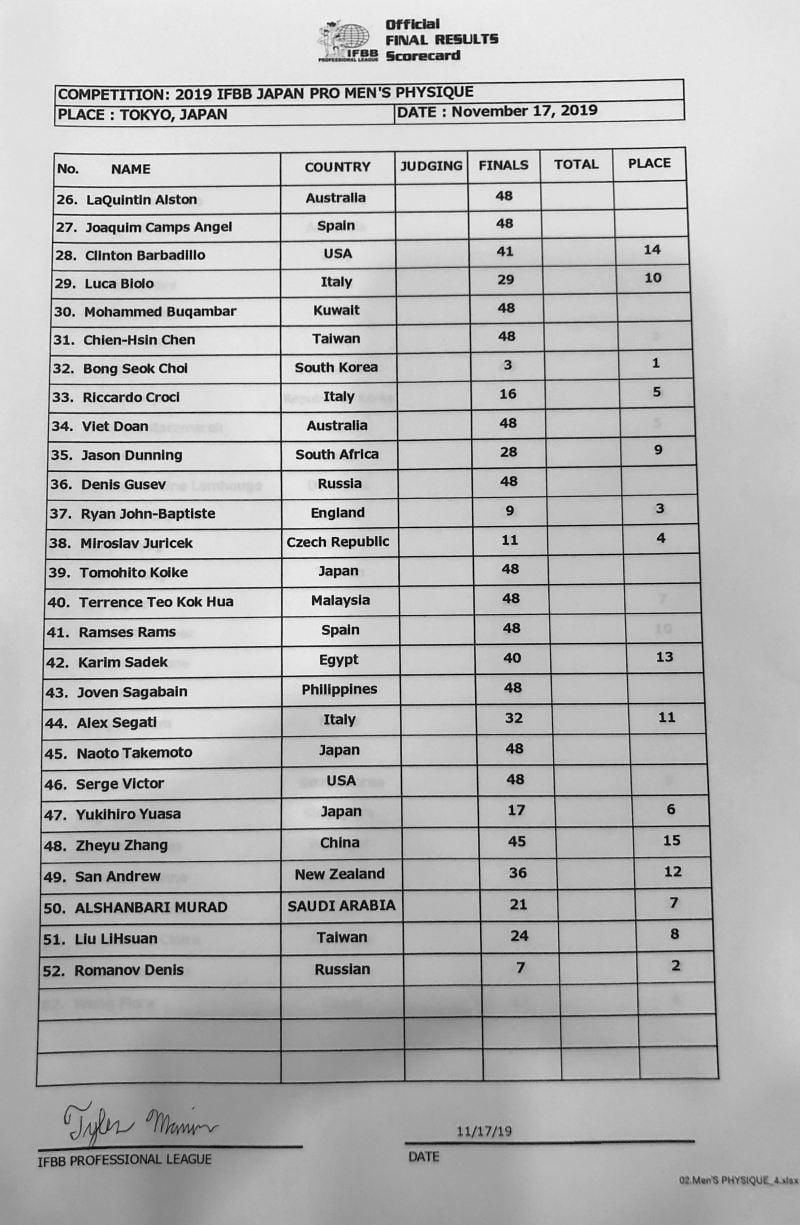 Bikini results
1. Janet Layug
2. Song A Reum
3. Alessia Facchin
4. Wang Flora
5. Adrianna Kaczmarek
6. Bonaccorso Claire
7. Juli Lopez
8. Bola Seo
9. Regina Tan
10. Breena Martinez
Official score card below: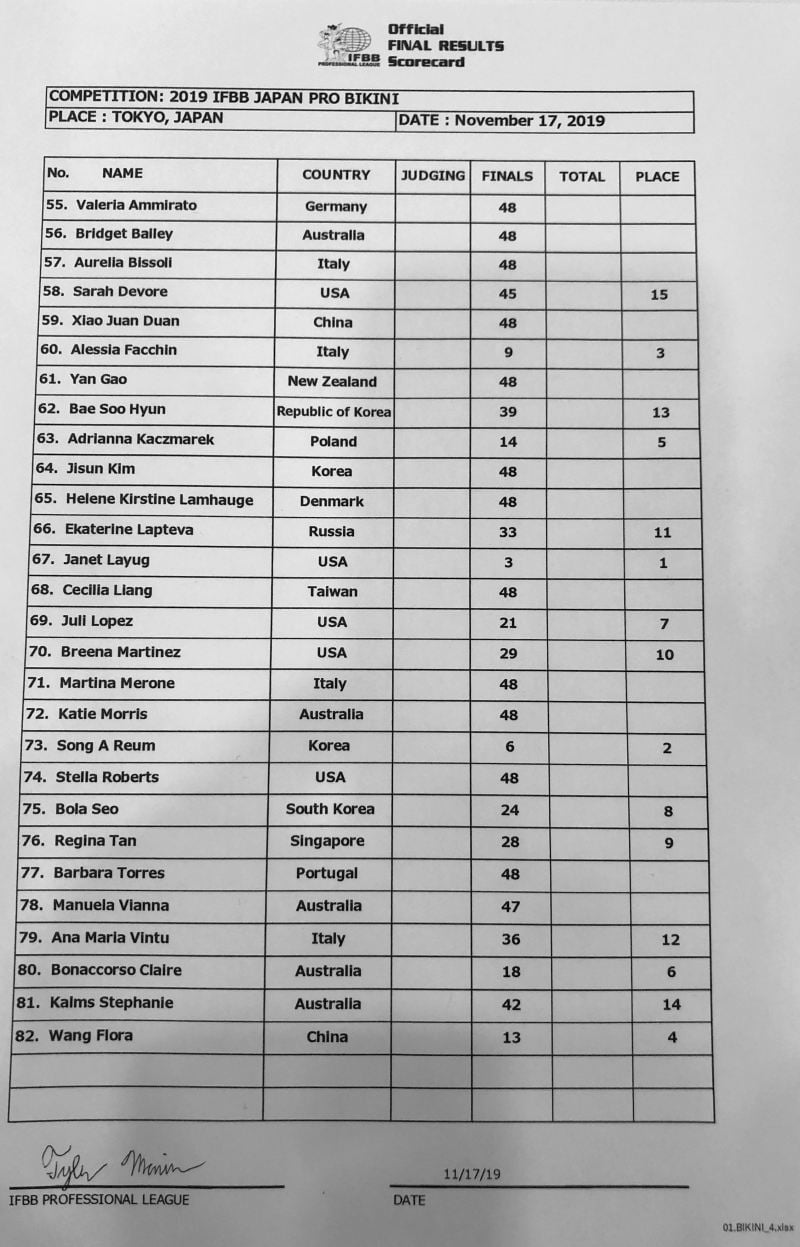 Get a recap of all the results from this year by heading over to our official bodybuilding results page right here.