Jay Cutler comments on the passing of modern bodybuilding veterans.
Jay Cutler recently commented on the string of deaths plaguing modern bodybuilding. In recent months former Mr. Olympia Shawn Rhoden, George Peterson, and John Meadows all lost their lives. The passing of these veteran bodybuilders sent shockwaves through the industry.
The modern era of bodybuilding has become an extremely controversial time for the sport. While bodybuilding has been more accepted into the mainstream, the reality is that the state of the sport has never been more precarious. Recent bodybuilding deaths have raised questions as to how much is too much. Modern bodybuilding standouts George Peterson, John Meadows, and now 2018 Mr. Olympia Shawn Rhoden have all recently lost their lives. It has sparked a very important conversation in the bodybuilding world.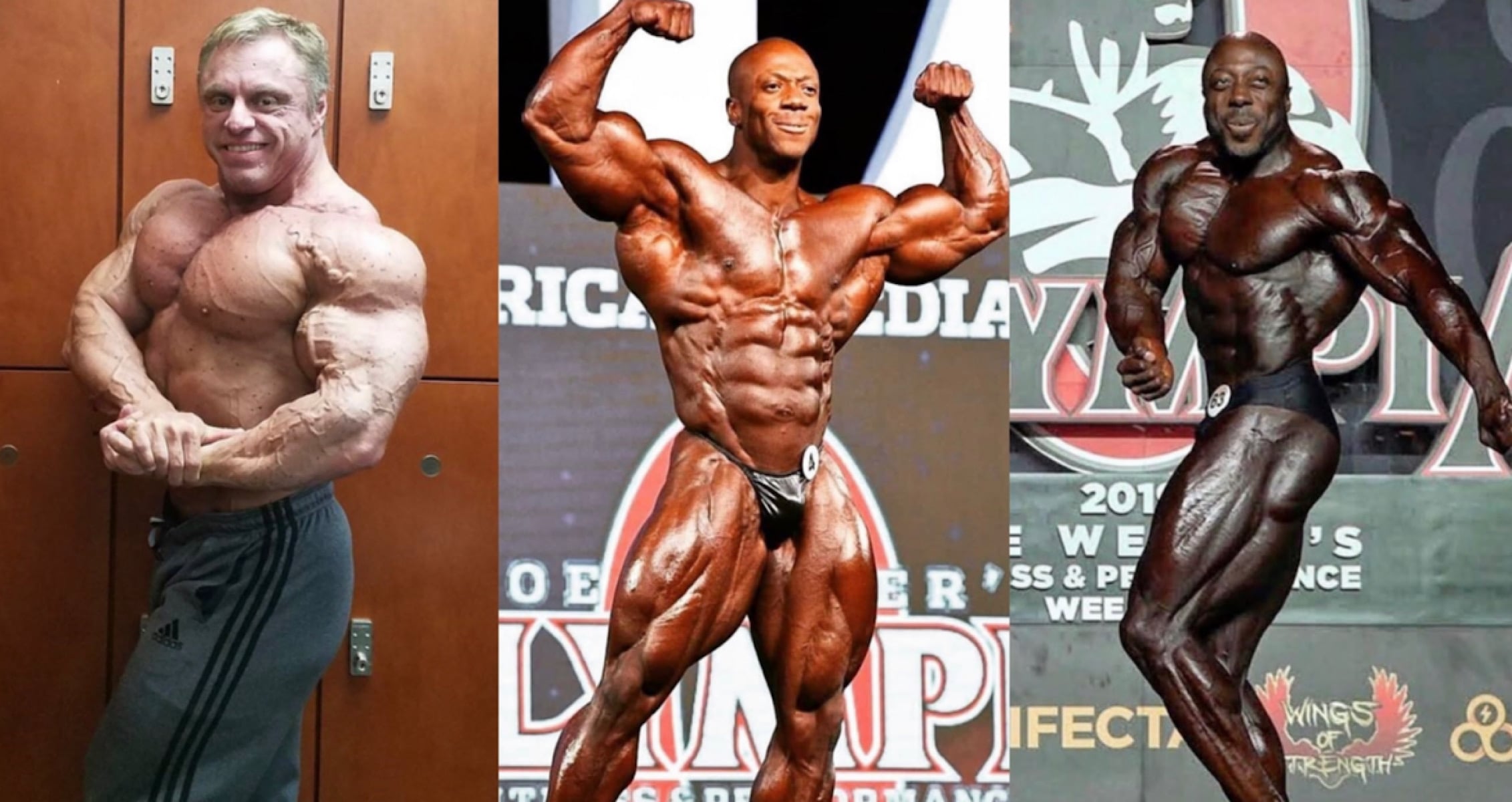 Dark Times
Four-time Olympia champion Jay Cutler had a lot to say on the subject. Competing at the highest levels of the game, Cutler has the kind of valuable experience that any bodybuilding enthusiast can find insightful. Cutler recently touched on the string of bodybuilding deaths that have hit the industry hard.
In his podcast, Jay Cutler expressed that many people are having concerns about the state of modern bodybuilding.
"I think people are just running scared at this point, think 'Oh my gosh, bodybuilding is so dangerous,'" said Cutler. "I think anything in life is, nutrition and whatever else, and we obviously push ourselves. I think our biggest fear now is, when you're 290, 5-foot-9 or 10, you're considered obese. So it puts a lot of strain on the heart. Although I felt pretty good at 290, I knew I couldn't maintain that for a long time, hence I walked away at 40 years old."
Could Age Be The Cause?
It appears that Jay Cutler is inferring that age could be a factor in the recent deaths of veteran bodybuilders. Cutler continued bringing up examples of past bodybuilding champions and when they walked away from the sport.
"I look back, when I first started bodybuilding, and I watched Lee Haney retire at 31, Dorian Yates retired at like 37, Lee Labrada stepped away, Shawn Ray stepped away early in their careers, their early thirties or whatever.

"I just feel that this has transitioned to an older person's game, which I don't know if that's the best thing for your health, to really be pushing yourself in your forties, to get in shape, up and down like a yo-yo, being depleted and being dehydrated to that extent…

"The truth is, when you start pushing limitations of your physique, it doesn't matter what the age is, the amount of foods we eat is astronomical."
To hear everything Jay Cutler had to say click here to see the full podcast.
Age could very well be a factor in the deaths of Shawn Rhoden, John Meadows, and George Peterson. Some may say that the true culprit is the amount of gear that modern bodybuilders take. Either way there's clearly an issue, one that can't be ignored.
Do you agree with Jay Cutler and his assessment of the recent bodybuilding deaths?
For more news and updates, follow Generation Iron on Facebook, Twitter, and Instagram.
---
News and Editorial Writer at Generation Iron, Jonathan Salmon is a writer, martial arts instructor, and geek culture enthusiast. Check out his YouTube, Instagram, Twitter, Facebook, and Sound Cloud for in-depth MMA analysis.