Jon Jones wants all the smoke versus Francis Ngannou.
It appears that Jon Jones is finally pulling the trigger. The UFC light heavyweight champion has flirted with a move to the heavyweight division over his career. Nothing definitive has ever come to fruition, but it appears that he's finally ready to make the shift.
Jon Jones initially said on his Twitter that he's open to the idea of having a catchweight fight at 220 pounds. He even used the recent match up of Ovince Saint Preux and Ben Rothwell as a barometer for how he could fair at heavyweight.
Man it was weird seeing OSP fight at heavyweight, made it seem so much more real for me. Especially knowing he was at 240lbs. With a little more cardio, he would've been ? I was visualizing myself as him that whole fight

— Jon Bones Jones (@JonnyBones) May 14, 2020
Saint Preux, a former foe of Jones and a light heavyweight for most of his career, gave Rothwell all he could handle when he recently tested the waters at heavyweight.
But rather than getting to test the waters, one of the best heavyweights in the game has called out Jones. The massive and powerful Francis Ngannou has crushed his opposition since his controversial loss to Derek Lewis. He has knocked out his last four opponents in devastating fashion.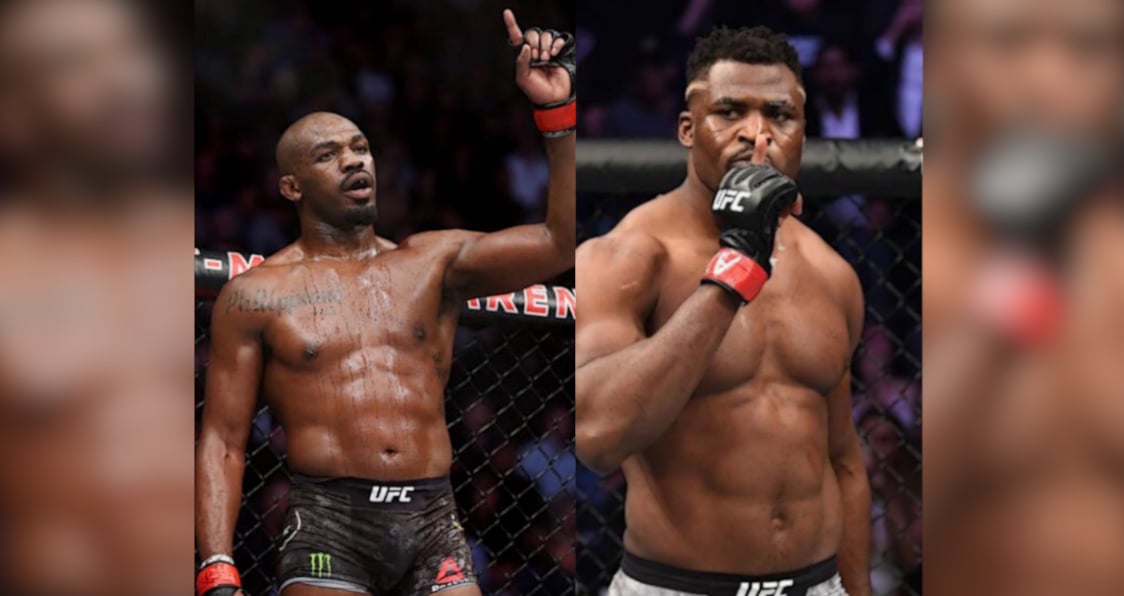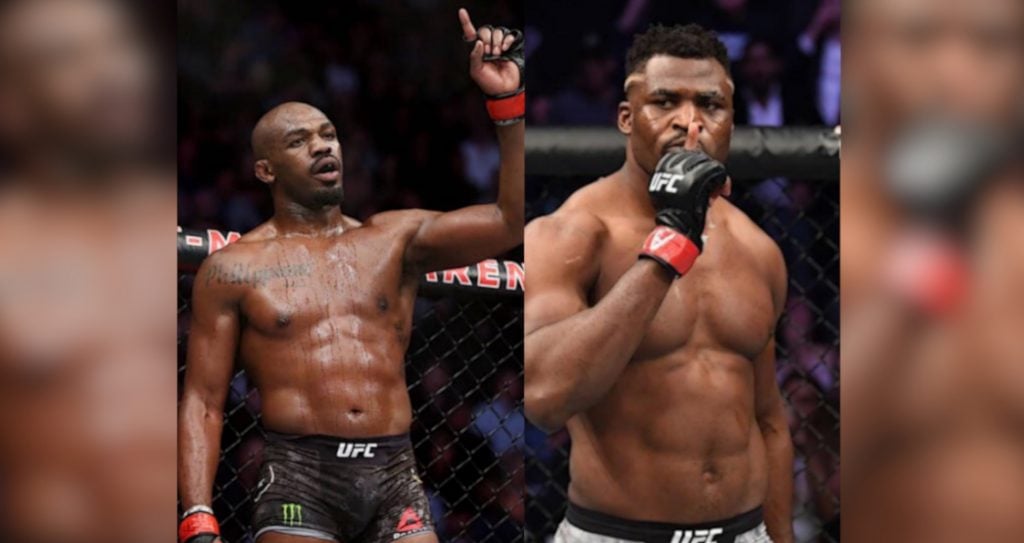 Now, the former heavyweight title challenger is intent on a showdown with Jon Jones. The two have been trading barbs on social media, but it appears Jones has taken things to the next level. The below Tweets between the two UFC fighters shows an escalation in tensions.
First you can save the rest of your tongue pictures for your other homies and yes I'm right here, just waking up from watching that Derek Lewis fight again. You ain't scaring nobody, I saw your heart. You're a big old mouse, I'll expose you https://t.co/F6FEcc4mGE

— Jon Bones Jones (@JonnyBones) May 20, 2020
At this point the UFC would be foolish not to consider this fight. Many have been wanting to see Jon Jones go to heavyweight for years now. He even has a win over the former heavyweight champion Daniel Cormier. Couple that with Francis Ngannou being considered the Mike Tyson of MMA and you have a recipe for financial and sporting success.
For now we'll have to just speculate, but it would certainly be a missed opportunity to pass up on such a massive fight.
For more news and updates, follow Generation Iron on Facebook, Twitter, and Instagram.
---
Managing Editor at Generation Iron, Jonathan Salmon is a writer, martial arts instructor, and geek culture enthusiast. Check out his YouTube, Instagram, Twitter, Facebook, and Sound Cloud for in-depth MMA analysis.