Check out the life and routine of pro bodybuilder Maxx Charles.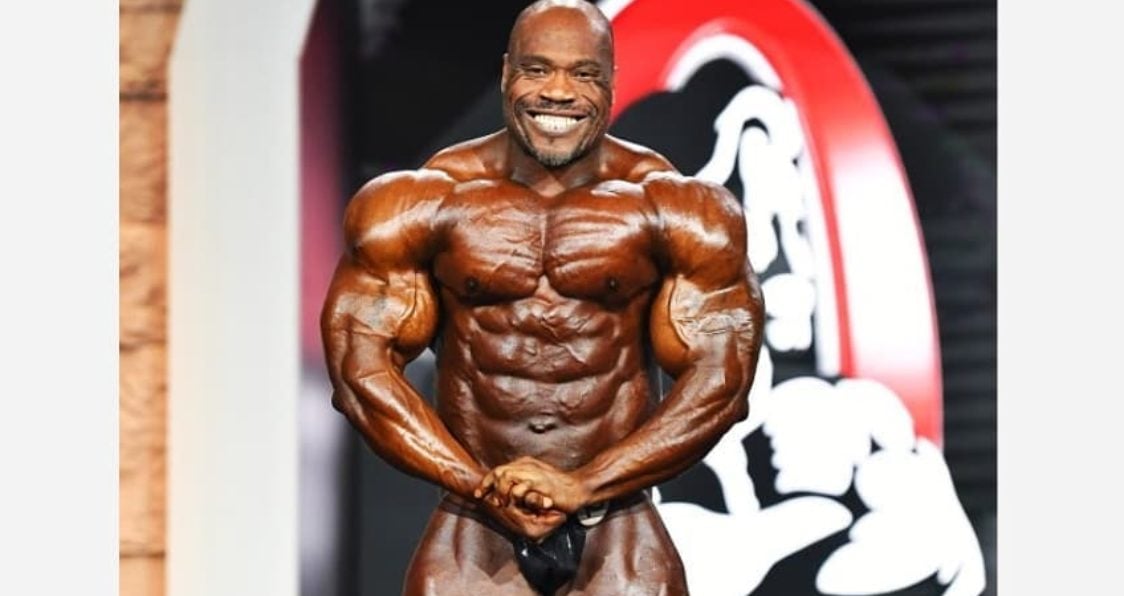 Maxx Charles is a pro bodybuilder originally from Haiti. A well-known competitor in the pro circuit has earned him a reputation for being one of the many giants to walk the Olympia stage. His approach to training and nutrition has afforded him a stellar physique and one to envy by competitors and other aspiring bodybuilders.
Below is a complete breakdown of his profile, stats, biography, training and diet regimens.
Full Name: Maxx Charles (IFBB Professional Bodybuilder)

Weight
Height
Date Of Birth

Over 310 lbs.

5'11"

2/20/1980

Division
Era
Nationality

Super Heavyweight

2010

Haitian
---
BIOGRAPHY
Maxx was born in Port-au-Prince, Haiti. He lived with his older brother and younger sister saying that life was "tough" growing up. Some of his first recollections included "a great deal of violence including kidnapping and murder," and he says there wasn't generally a feeling of security by the police. Fortunately, at the age of one, his dad chose to go to New York to get by for the family. He managed to work for 9 years in order to move his family to New York City.
Maxx says that when he met his dad at 10 years old, he hadn't seen him in 9 years. It was exactly that point that he genuinely acknowledged "the amount he'd sacrificed" for the family. His dad's stories of maintaining modest sources of income to get them flown over truly evoked an emotional response from him.
Maxx was 8 years old when he first gained interest in bodybuilding. When he saw 'Commando', featuring Arnold Schwarzenegger, he was instantly impressed by his physique. He was so interested in Arnold that he researched his life. This sparked his interest in wanting to partake in the Mr. Olympia competition. Arnold was Maxx's hero. He enjoyed watching bodybuilding as a young boy, but it wasn't until he was 15 years old when he actually lifted his first set of weights. He loved every minute of working out. He says that the opportunity to take part in a sport that only involved him focusing on himself, as opposed to team sports, was "fantastic." Being able to shape your own destiny is what drew him to the sport and he hasn't looked back since.
Throughout his teenage years, Maxx began to better his diet and managed to reach 300lbs at only 19 years old, with almost no body fat. Maxx refused to enter a local competition when his friends asked him to do it. He wanted to compete at shows that were higher level. In his mind, the target was to get into the professional shows, so local competitions didn't suffice. It took Maxx nine years of hard work and dedication in the gym to develop a body that he thought was worthy of winning a competition.
In 2008, Maxx entered the 2008 NPC Eastern USA Bodybuilding, Figure & Fitness Competition. He posed in a super-heavyweight division and beat all the other giant competitors in attendance easily. Maxx's confidence skyrocketed after this victory as he progressed through the ranks. At the 2011 NPC National Championships, he took second place. He took third at the 2012 NPC USA Championships and won his Pro Card by winning the overall category at the 2013 NPC USA Championships.
Becoming Mr. Olympia was always a major goal for Maxx. As he continued to progress through the ranks, he won Tampa Pro in 2015. This is when he knew that reaching his goal was in his grasp. On his debut at the Olympia weekend, Maxx managed to place 13th. Despite the ranking, being able to attend the Olympia event was a huge inspiration for him. He also says that he didn't expect to win that time around anyway.
Maxx was committed to his dream. He decided to work harder and train his legs as much as possible. He has been "hammering his legs seven days a week" ever since he took the lost in order to prep himself for future Olympia's to come.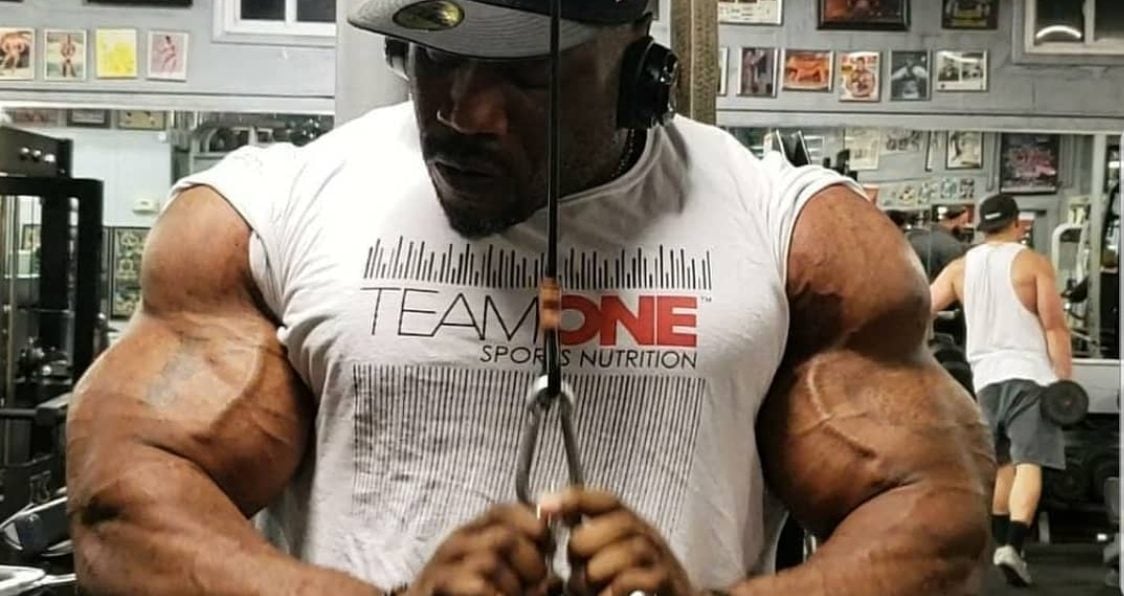 TRAINING
Maxx aims to work out every day for at least three hours. This creates ideal conditions for his body to respond well.
Monday – Glutes and hamstrings
Tuesday – Chest
Wednesday – Quads
Thursday – Shoulders
Friday – Back
Saturday – Arms
Sunday – Off
Biceps Workout
Cable Curl facing into the stack (5 sets) (20-30 reps)
Cable Curl facing away from the stack (4 sets) (40-50 reps)
Seated Curl (on close grip lat-pull down machine (3 sets) (16-30 reps)
Dumbbell or rope hammer curl (2 sets) (16-30 reps)
One-arm preacher curl (2 sets) (20-30 reps)
Alternate dumbbell curl (2 sets) (20-30 reps)
Machine Curl (2-4 sets) (20-30 reps)
Dumbbell Concentration Curl (1 set) (20-30 reps)
Triceps Workout
Wide-grip cable push down (5 sets) (25-30 reps)
Rope Pushdown (7 sets) (25-30 reps)
Lying cable skull crushers (3 sets) (25-30 reps)
Machine Dip (2 sets) (25-30 reps)
Cable Kickback (1 set) (40-50 reps)
NUTRITION
Maxx likes to eat 3 healthy meals per day consisting of healthy meats and vegetables. His meals are fairly big and include a lot of carbs, protein, and healthy fats to ensure that his body will get the nutrients that are necessary.
COMPETITION HISTORY
2008 NPC Eastern USA Bodybuilding, Figure & Fitness Competition, 1st
2011 NPC National Championships, 2nd
2011 NPC Bev Francis Atlantic States Bodybuilding, Figure, & Fitness Championships, 1st
2012 NPC USA Championships, 3rd
2013 NPC USA Championships, 1st
2013 NPC USA Championships, 1st
2014 IFBB New York Pro, 5th
2014 IFBB PBW Tampa Pro, 4th
2015 IFBB New York Pro, 3rd
2015 IFBB Wings of Strength PBW Tampa Pro, 1st
2015 IFBB Olympia Weekend, 12th