Could we see Mike Tyson vs Jake Paul this year?
Mike Tyson recently confirmed that he would be interested in boxing Jake Paul some time this year. The former reigning heavyweight boxing champion and legend mentioned as much in his appearance on Jimmy Kimmel Live.
Mike Tyson is one of the most recognized human beings in the world. First it was for his ability to knockout other human beings with what seemed like general ease. Now it's for his redemption story, his successful podcast, and businesses, acting, and just complete transformation.
With all that said Mike Tyson is still known as the form heavyweight champion. He even had an exhibition bout with fellow boxing legend Roy Jones Jr. showing that both men still have plenty left in the tank. Since then, Tyson has remained in pretty good shape and his return to the ring has sparked the imaginations of many. That includes late night talk show host Jimmy Kimmel. Tyson was a guest on his show where Kimmel asked the former heavyweight champ some interesting questions. One such question was about the polarizing Jake Paul.
When asked by Jimmy Kimmel about a potential match up with Jake Paul, Mike Tyson had this to say about the idea.
"That'll be very interesting. I never took it really serious, but yeah that could be really interesting."
When asked about Jake Paul and his skillset and ability to be a challenge to the former heavyweight champion, Mike Tyson gave him his due.
"He's skilled enough, yeah. I'm gonna give it to him, he's skilled enough because he's winning. Even if he's fighting guys who you guys don't believe are good enough fighters, they should be able to beat him. Right. But they can't.

"So, he's beating people he shouldn't really be beating.

"He's doing good, for a guy who's just doing it, this is good."
Many people would counter with the idea that Jake Paul is bad for boxing, that he tarnishes the sport. Mike Tyson on the other hand has a very different opinion on what the young upstart has accomplished for boxing.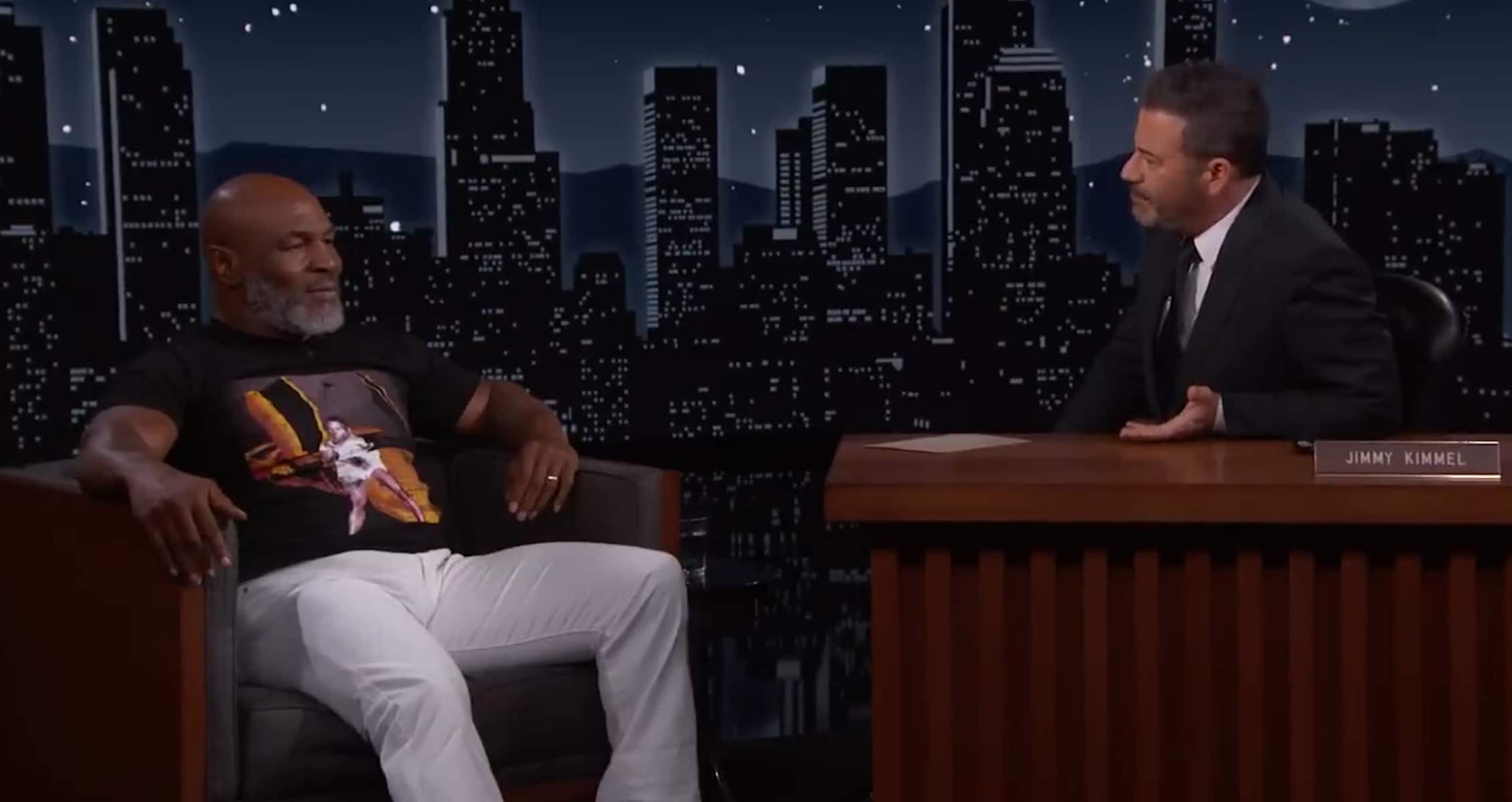 "He's doing so much good for boxing. Listen, this guy got 70 million people following him every time he fights, and the champions of the world don't have that many people follow them. So, what he's doing for boxing is just sensational. No one should be hating on that, let's just fight 'em. He's helping everybody get money. Why are people mad at him?"
When asked by Jimmy Kimmel if he would fight Jake Paul, Mike Tyson was pretty adamant about doing it sooner rather than later.
"Anything is possible, yes. But [a fight with Jake Paul] has got to happen this year. It has to happen this year."
Jake Paul himself responded to Mike Tyson on Twitter where he showed respect and reverence to the legend as well as accepting the fight. See his response as well as what Tyson said in the Tweet below.
Thank you to the great Mike Tyson for the respect and opportunity. This year we are making it happen. pic.twitter.com/dlGQUf2EP0

— Jake Paul (@jakepaul) June 18, 2022
Would you be interested in a Jake Paul versus Mike Tyson match up?
For more news and updates, follow Generation Iron on Facebook, Twitter, and Instagram.
---
News and Editorial Writer at Generation Iron, Jonathan Salmon is a writer, martial arts instructor, and geek culture enthusiast. Check out his YouTube, Instagram, Twitter, Facebook, and Sound Cloud for in-depth MMA analysis.