Khabib Nurmagomedov's coach and father Abdulmanap Nurmagomedov weighed on the historic bout.
It looks like the much anticipated fight between Khabib Nurmagomedov and Tony Ferguson might finally be about to happen. The news comes after four separate cancellations, twice on the part of Khabib's team and twice on the part of Tony's, that have kept these two historic fighters apart for so long.
"I think it's one of the most important events in this sport," Abdulmanap Nurmagomedov shared with RT Sport. "There's never been anything like this in UFC history. It's the most important fight in UFC history. It's important not only for me but for my republic, my country, and all our supporters."
Because of how often they've almost crossed paths, both athletes have had plenty of time to study the other's style and prepare for a matchup. "El Cucuy" is known for his unpredictable, brutalist style of fighter while Nurmagomedov is a yet-undefeated world class grappler who can get any man on the floor. Seems like an interesting fight to watch for sure.
It's no secret the two men have been feuding for a long time. After the most recent cancelled bout in December, Tony Ferguson went on Ariel Helwani's MMA Show and announced his intentions to not only win but crush Nurmagomedov with biblical strength. "I told everybody I'm going to make him piss blood. I said that a while ago…This guy has got an issue and his name is Tony Ferguson and I'm coming after him. It's hunting season, baby."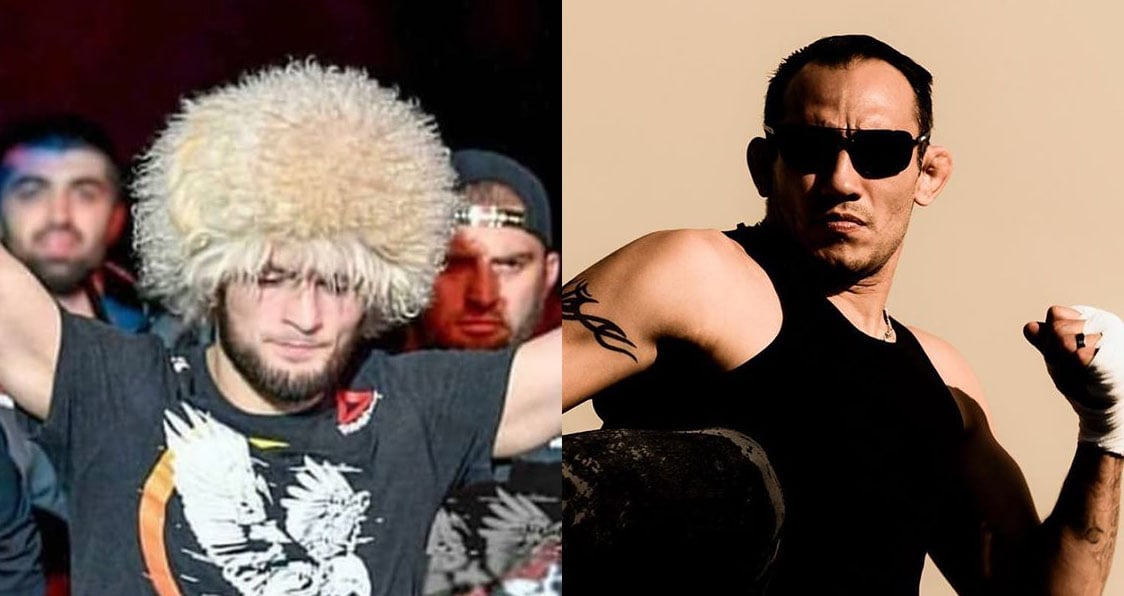 Nurmagomedov, in classic Nurmagomedov fashion, has had a much more stoic face leading up to the match. Speaking to RT.com about the upcoming fight, he admitted he "don't have nothing personal with him…Tony is a great fighter, you know? Honestly, I don't like him personally. I don't understand his mind, what is inside his head but I don't need this. I don't need this. I'm going to focus on the fight. When the cage closes I'm going to do my job like always."
Nurmagomedov and Ferguson are set to square off as the title fight at UFC 249 this April. However, some fans are a little bit hesitant to get their hopes up after the disappointing history of these matches. Both of these men fight hard and are frequently injured. In the past, fights were cancelled due to Ferguson having blood pooling in his lungs and tore a ligament in his knee. Similary, Nurmagomedov withdrew twice due to a rib injury and failing a crucial weight check. With four months out until April, this fight can't possibly come soon enough.
---
*All images courtesy of Instagram.