Breon Ansley and Chris Bumstead go back and forth at the Olympia press conference.
The rivalry between Breon Ansley and Chris Bumstead was the most potent at the 2020 Olympia press conference. Both competitors staked their claim for why they will win the title on Saturday.
Interviewed by Shawn Ray and Bob Chicerillo, the two champions gave some pretty interesting answers showcases their mindsets heading into the show.
When asked how he would defeat Chris Bumstead, Breon Ansley had this to say:
"I get him everywhere. I'm more complete, I have a more superior physique from head to toe and it's just about displaying it correctly."

"I still feel my physique is superior," Ansley continued. "My physique is more dominant and I have more of a complete, bodybuilding, classic physique."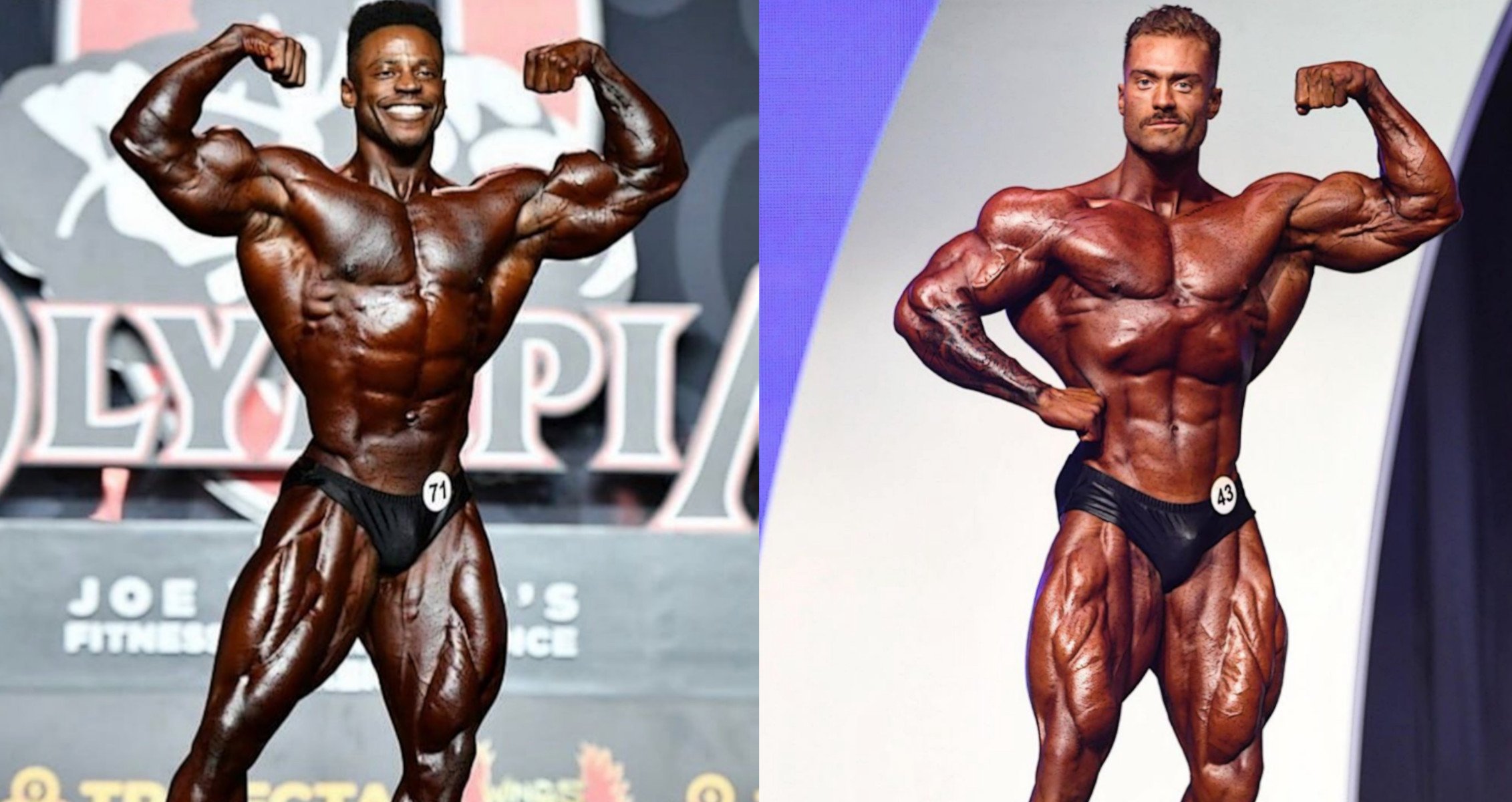 When asks by Chicerillo what he would do, Chris Bumstead followed up with a pretty interesting answer.
"When I came in last year and you asked me a similar question, I told you 'Classic Physique hadn't found someone who had set the standard of what it was meant to look like.'

"Because it was such a new division it was searching for someone to be at the top," Bumstead continued. "Someone for the young kids coming up, that they wanted to strive towards. That standard Classic Physique look. I showed that last year. I was young, I was not complete, I was not one hundred percent. This year I'm going to show an improved version of that.

"I'm going to show you guys what the standard of Classic Physique is, and what it's going to be in the future, and I'm going to set it."
Breon Ansley wasn't done however adding to his prior statement.
"If you're saying that the classic structure and the look is similar to Chris' that does not coincide with me losing by one point last year. That doesn't coincide with a shorter competitor, Alex Cambroneiro winning the Arnold Classic. That doesn't coincide with Terrence Ruffin coming second at the Arnold Classic, a shorter competitor, shorter than me.

"So for everyone talking about Classic going in a certain direction, a taller direction, this and that, think about that. I want you to think long and hard about that. And then the tides are going to turn again Saturday night anyway to a shorter Classic competitor in Breon Ansley."
Obviously the rivalry between these two are heating up ahead of the show and should certainly be one to watch come Saturday night. This is how you can tune into the 2020 Olympia.
For more news and updates, follow Generation Iron on Facebook, Twitter, and Instagram.
---
Managing Editor at Generation Iron, Jonathan Salmon is a writer, martial arts instructor, and geek culture enthusiast. Check out his YouTube, Instagram, Twitter, Facebook, and Sound Cloud for in-depth MMA analysis.