Who stood tallest at the Olympia 2020 Men's Physique?
The Olympia 2020 Men's Physique lineup was stacked this year with a lot of hungry blood looking to become the champion. Raymont Edmonds was the returning champ coming back this year – and there were some very worthy athletes looking to dethrone him.
Brandon Hendrickson, who had previously won the Olympia Men's Physique in 2018 only to be taken down a peg by Edmonds last year. He was hungry to get vengeance and to reclaim his title. Not only that – but he felt that would will bring his best package of his entire career to the Olympia 2020.
On top of that, there was Andre Ferguson. A bodybuilder that has always been a consistent threat – would this be the year that he rises up to become the next Olympia Men's Physique champion?
This triangle of powerful athletes was simple the tip of a very talented lineup of competitors all looking to prove themselves the best of 2020. The competition was fierce as always, but the winners have finally been announced. Check them out below – brought to you by Nutrabio!
Olympia 2020 Men's Physique Results
1. Brandon Hendrickson
2. Raymont Edmonds
3. Kyron Holden
4. Jeremy Potvin
5. Andrei Lincan
6. Andre Ferguson
7. Carlos DeOliveira
8. Ryan Terry
9. Rodrigue Chesnier
10. Anthony Gilkes
11. George Brown
12. Charjo Grant
13. Daniel Ammons
14. Steven Cao
15. Bhuwan Chauhan
16. Aundre Benson
16. Yasser Fernando Chala Blandon
16. Seungho Chae
16. Bong Seok Choi
16. Riccardo Croci
16. Ismael Dominguez
16. Camaren Harris
16. Jason Huynh
16. Min Su Kim
16. Clarence McSpadden
16. Corey Morris
16. Stan Morrison
16. Khali Quartey
16. Arya Saffaie
16. Rashaud Watson
16. Frank Worley

Official Olympia 2020 Men's Physique Scorecard

Olympia 2020 Men's Physique Highlights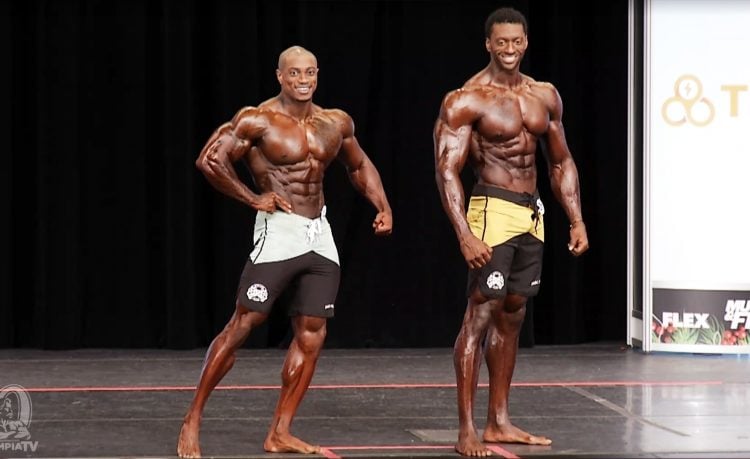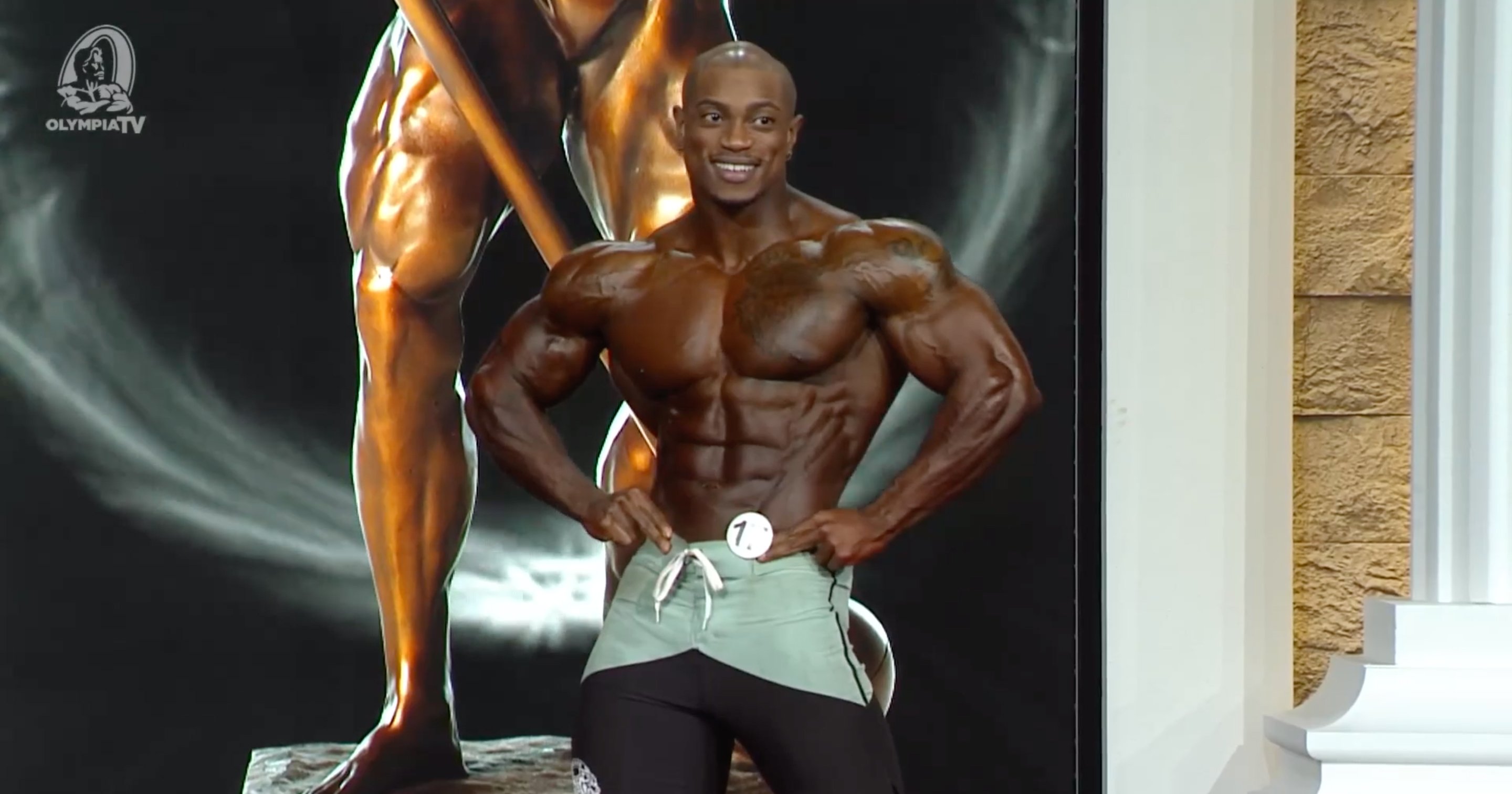 Men's Physique Olympia Winners
2019: Raymont Edmonds
2018: Brandon Hendrickson
2017: Jeremy Buendia
2016: Jeremy Buendia
2015: Jeremy Buendia
2014: Jeremy Buendia
2013: Mark Anthony Wingson