Is Roelly Winklaar out of the 2022 Tampa Pro?
It appears that an interesting development has occurred in regards to veteran bodybuilder Roelly Winklaar. The long-time competitor had set his sights on the Tampa Pro after a disappointing showing at the Chicago Pro. That appears to have changed now as it appears that Roelly could be out of the show.
Recently a new competitors list went live to build some hype ahead of the Tampa Pro. With saw some familiar names on the list, namely Iain Valliere who is looking impressive heading into the show. We expected to see Vailliere face off against Roelly Winklaar at the show. The problem is Roelly's name was nowhere to be found on the competitors list.
But with his absence from the list of competitors, many have speculated Roelly Winklaair is out of the Tampa Pro. Below is the competitors list for Men's Open Bodybuilding.
2021 Tampa Pro Competitors List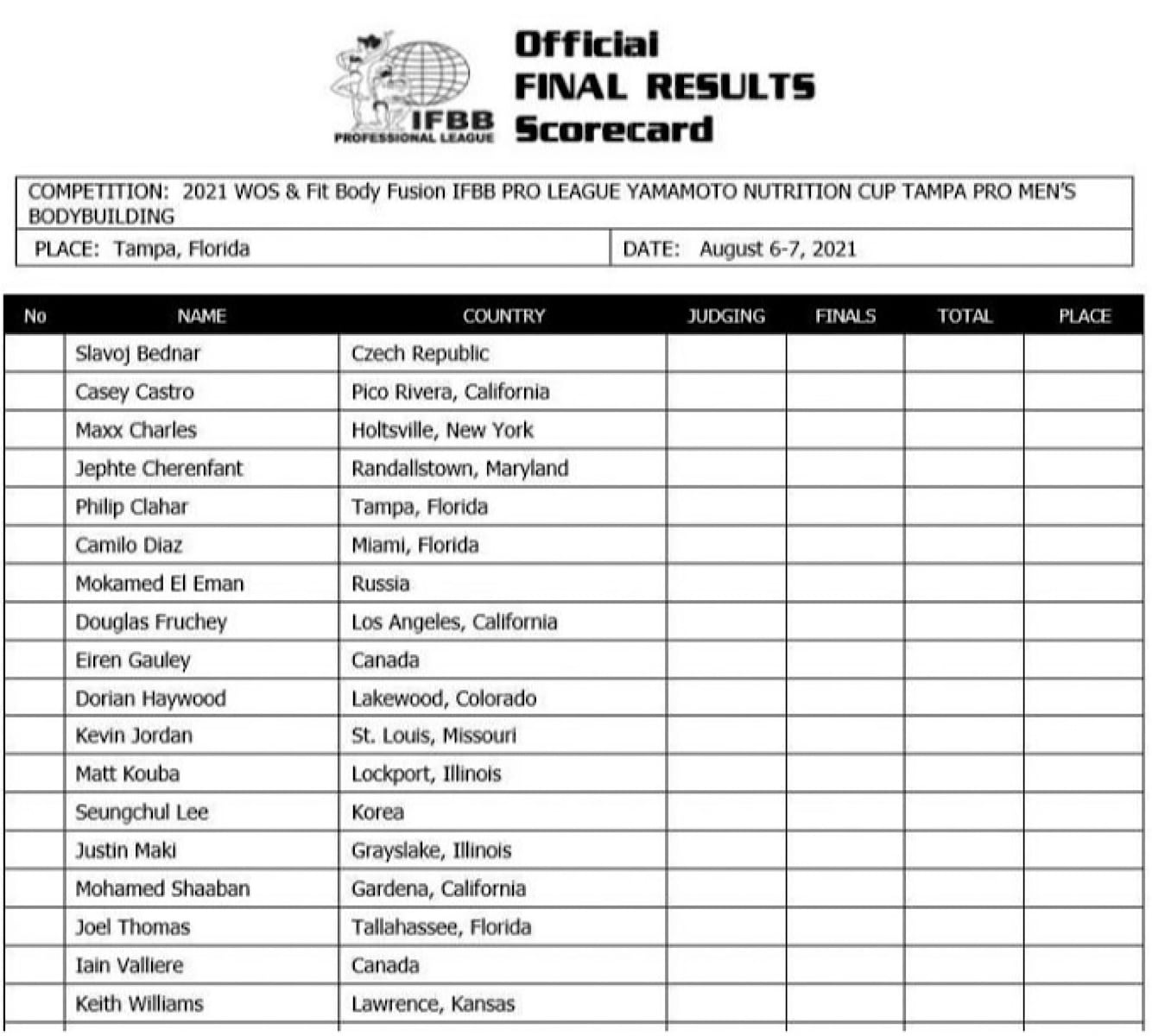 With Roelly Winklaar potentially out, that leaves only Iain Valliere and Maxx Charles at the top of the heap. Both competitors have what it takes to earn their opportunity to compete at the 2021 Olympia. While Charles has been very impressive in recent showings he'll have all he can handle taking on Valliere.
As for Roelly Winklaar it's unclear where he stands. If he doesn't compete here his chances of being able to qualify for the Olympia will grow even more slim. For now we'll have to wait and see. Rumors have surfaced that he could compete in Spain, but that has yet to be confirmed.
What do you think of Roelly Winklaar potentially being out of the Tampa Pro?
For more news and updates, follow Generation Iron on Facebook, Twitter, and Instagram.
---
Managing Editor at Generation Iron, Jonathan Salmon is a writer, martial arts instructor, and geek culture enthusiast. Check out his YouTube, Instagram, Twitter, Facebook, and Sound Cloud for in-depth MMA analysis.