Carb Crusher Review: Held back by a very tough consistency
Carb Crusher is the latest protein-packed snack from the major international supplement company, Myprotein. It is a triple layer protein bar featuring a nougat base topped with a smooth layer of caramel, then covering it all is a sweet coat of chocolate filled with crispy pieces.
Myprotein's Carb Crusher provides a typical mix of macros in 21g of protein, 12g of carbohydrates with only 2.7g of that sugar, 11g of fiber, 8g of fat, and a total of 212 calories. It comes in three flavors with Caramel Nut, Dark Chocolate Sea Salt, and Strawberry Cheesecake, all of which we've got our hands on for review.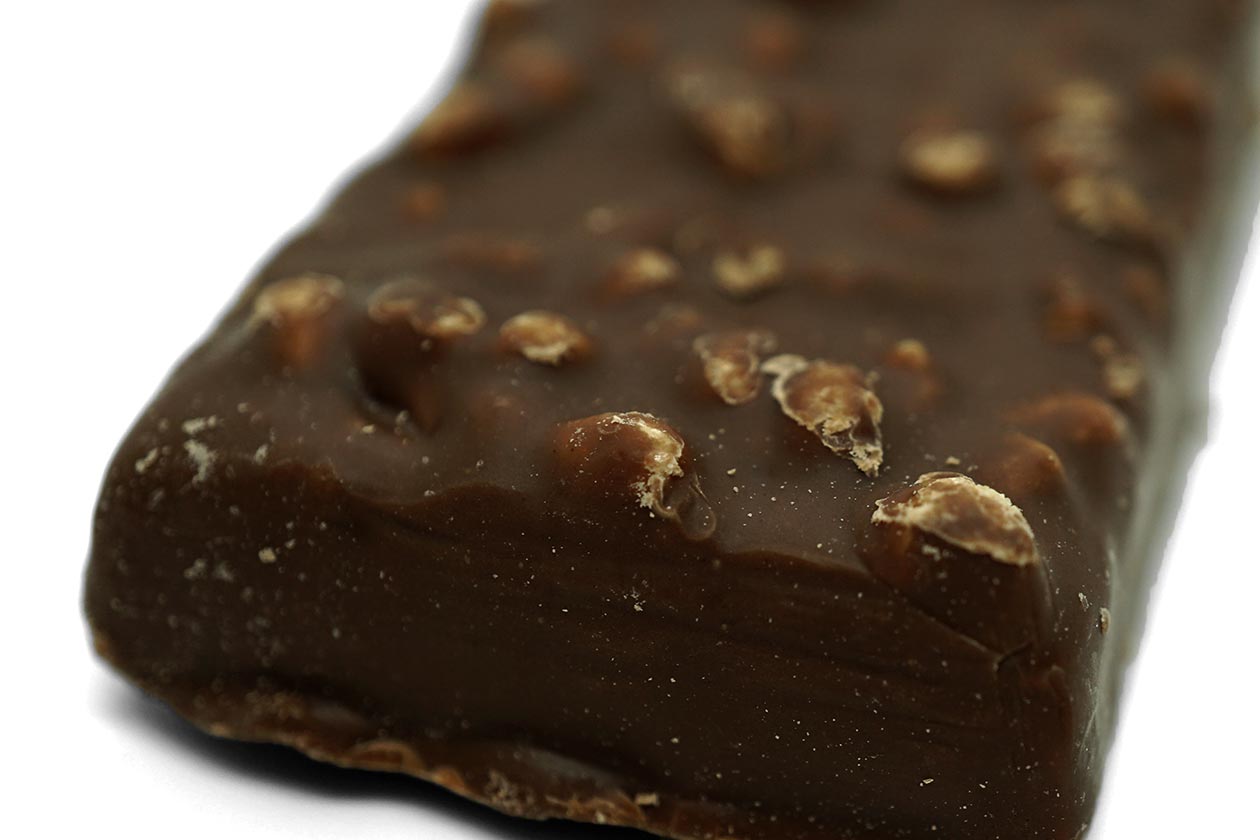 Review
On the outside, the build of Myprotein's Carb Crusher looks very similar to Grenade's top-rated Carb Killa protein bar. While it does look that way, that's not the case when you bite into it, as overall, Carb Crusher is an incredibly tough, dense protein bar, with most of that toughness coming in your first bite.
Once you start chewing, the latest Myprotein snack does get a little easier to eat, but still quite thick. The three layers of the bar do eventually come together as you munch away at them, which makes it so that you only get an overall flavor rather than various tastes from each of the layers. The base is the toughest part of Carb Crusher with the caramel not being far behind, then you have the easy, solid coat of chocolate on the outside.
Of Carb Crusher's three flavors, the two we prefer are Dark Chocolate Sea Salt and Strawberry Cheesecake. The Caramel Nut doesn't offer much sweetness compared to the other two, however in saying that the Dark Chocolate Sea Salt and Strawberry Cheesecake don't pack too much taste either compared to some of the top protein bars on the market.
The Dark Chocolate Sea Salt Carb Crusher has sort of a noticeable chocolate hit as you first bite into it, which evolves into a bit of a salty caramel. As for the Strawberry Cheesecake, it's a similar experience but with a strawberry taste, and instead of turning into caramel it flows into a duller, flatter vanilla type taste.
Summary
Overall Myprotein's Carb Crusher is relatively average featuring a tough and bearable main body with a light amount of flavor. It doesn't compare to the top protein bars out there, especially in its local UK market, with its dense consistency being what mostly holds it back. That does, of course, include the similar looking Grenade Carb Killa as well as our favorite bar right now, the Barebells Protein Bar.
Head over to Stack3d for supplement reviews and more.
For more news and updates, follow Generation Iron on Facebook, Twitter, and Instagram.