Get all the results and more for the 2021 Strongman Master's Nationals competition!
The 2021 Strongman Master's Nationals competition came to a close this weekend with an exciting and action-packed event full of Strongman hopefuls looking for the title of Master's Nationals Champion. After what proved to be yet another awesome Strongman contest, Orlando, Florida was a great host as competitors flocked to Orange County Convention Center to test their strength and will against a series of grueling events.
Strongman Corporation covers and promotes all things related to Strongman with the goal of providing quality Strongman competitions for the public while being fair to every competitor. Committed to raising the bar and holding only the best and most fair competitions, Strongman Corporation honors their promise to members with reliable and genuine information to put the sport in the spotlight it deserves.
Strongman Master's Nationals Event Recap
This contest saw athletes compete in 5 events, each worth points combined into one overall score to determine an overall winner. A test of both strength and sheer will, these five events proved to be tough for these accomplished Master's competitors.
Max Log Press
In the max log press event, athletes started at different weights respective of their divisions for both men and women with weights jumping 10 lbs. The lift was completed and weight could only be dropped on the judges down command.
Farmer's Walk
Depending on division, each athlete walked 40′ down and 40′ back carrying their respective weight. Time stopped when the farmer's implement crossed the line.
Yoke Sandbag Medley
In this event, athletes carried the yoke at a set weight dependent on division and would stack sandbags increasing in weight. The distance to carry was set at 40′.
Sandbag Toss
The bar for this event was set at a height depending on division and each athlete threw sandbags varying in weight until they could no longer achieve the goal.
Deadlift Series
Athletes were given three separate weight amounts depending on division and had a set time to complete one rep of each, performing a deadlift series.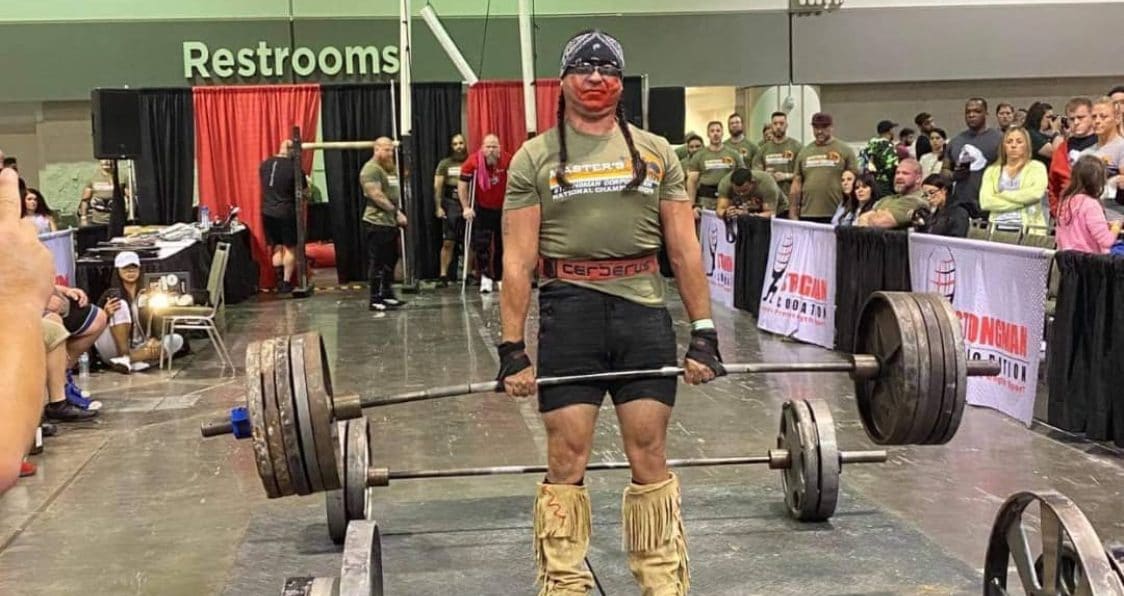 Strongman Master's Nationals 2021
We at Generation Iron were right there for all the action, wanting to bring you the best in terms of coverage and results. The athletes this year put on quite a show and watching this sport grow in popularity is a treat for Strongman fans everywhere. More attention means more interest, leading to more competitors and ultimately even more nail biting events.
Here are the results for the Strongman Master's Nationals 2021 competition.
Strongman Master's Nationals 2021 Overall Results
Wrap Up
The 2021 Strongman Master's Nationals contest proved to be exciting and full of great Strongman action as yet another event highlighted the incredible athletes competing this year. As Strongman grows in popularity, these events prove to not only be great promotional tools, but also fun and engaging competitions for fans and athletes alike. Orlando was an amazing host, and along with Strongman Corporation and other sponsors, this event could not have been better. With this event coming to a close, we are excited and already waiting for next year to see just what this event can bring to the table.
---
Let us know what you think in the comments below. Also, be sure to follow Generation Iron on Facebook, Twitter, and Instagram. 
*Images courtesy of Strongman Corporation Instagram