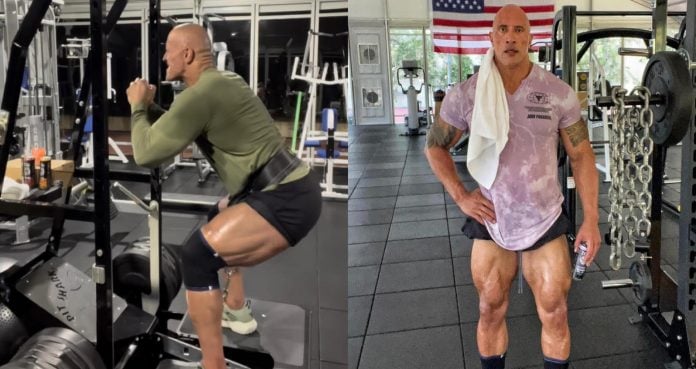 The Rock finished a leg day workout with a huge finisher to exhaust.
Dwayne "The Rock" Johnson has always been interested in sharing fitness advice and workouts on social media to his massive following. As one of the biggest actors in Hollywood, The Rock has become known for his parts in movies along with his massive physique. It is clear that Johnson does not skip leg day. In a recent update, he shared a leg-day finisher that pushes your legs to the limit at the end of a workout.
The Rock is preparing for a role in DC's Black Adam. This role requires Johnson to play a massive superhero, which should not be difficult. Johnson continues to put himself through huge workouts in his home gym named "Iron Paradise." Recently, it was a high-volume squat workout to end a leg day.
"F'n burn.
Excellent high volume finisher for me with all my crazy football and wrestling injuries.

5th and final Giant Set of doing 5 exercises in a row with no rest.

Final burner is Pit Shark squats with 3 second negatives til FAILURE.
Slow and controlled."
View this post on Instagram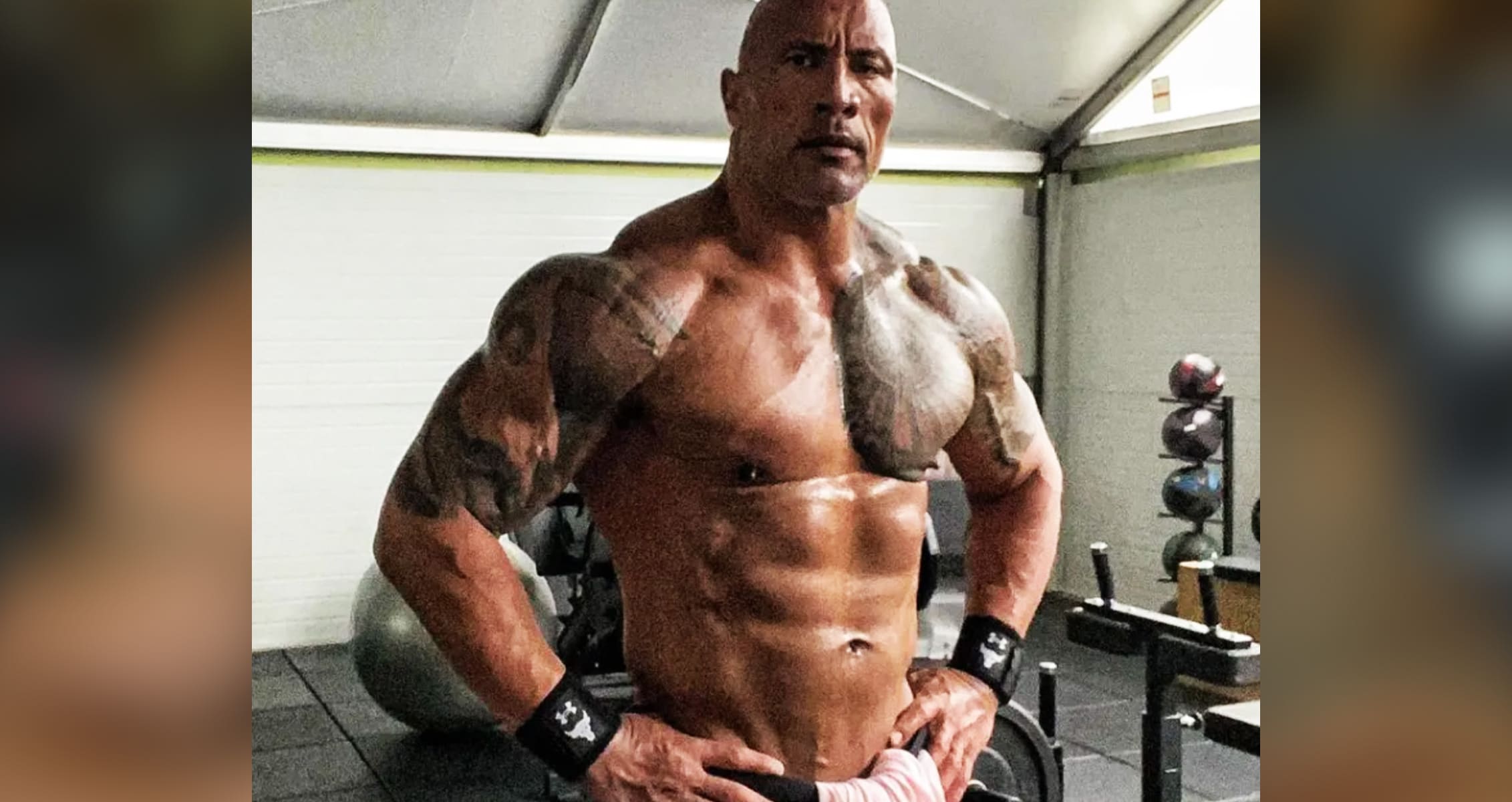 The Rock Leg-Day Finisher
In the video, The Rock is performing five consecutive exercises with no rest on the fifth set of his workout. The final one is Pit Shark squats with a three-second negative. These are performed until failure. Johnson makes sure to focus on slow and controlled reps. This is a trend in his workouts.
"I like saving my most grueling workout of the week for my last (usually falls on Sat or Sun).
It becomes a forcing mechanism all week because I know the storm of leg training is coming 🌪☄️"
The Rock burst onto the scene in professional wrestling as one of the biggest stars in the WWE. He is still considered one of the greatest talents to ever go through the industry. Now, he has kept up with his physique during his career on the big screen.
Johnson really focuses on slow and controlled reps in order to build muscle. This helps the muscle grow under constant tension. He believes this is the best way to end any workout, whether it be leg day or any other body part.
If you are looking for a guide on social media while in the gym, there are few better than the The Rock. At the end of the day, results speak for themselves and Johnson continues to improve his physique in many ways.
For more news and updates, follow Generation Iron on Facebook, Twitter, and Instagram.