Gripped earphones will get you in the zone with no issues.
Sometimes it's easy to feel motivated when you get into the gym. All that's on your mind is the drive to improve on your physique or to improve your strength or simply to better yourself in some way through physical training. It's easy to do when you have a specific goal and destination in mind.
Then there are the days where your goals simply aren't enough fuel to get you to train as hard as you should. The motivation just seems to have evaporated and you simply don;t have that same drive to ensure that you're seeking greatness. Snapping out of that mindset is critical and for each person it can require a different stimulus.
For some, all it takes is reading a motivational quote to get them fired up to take on any challenge. For others a motivational video can do the trick, making them feel like they're making excuses and that the only way to be great is to push themselves like the individuals they watch in said video.
Then there are those who need a continuous driving stimulus to stick with them throughout their training. For the most part, these individuals use motivational music to get the job done.
If you're an audiophile or simply someone who loves to listen to tunes while you're putting in hard work then you need to have the right kind of equipment to ensure the fire keeps burning.
Enter Gripped Wireless Black Silver Actives.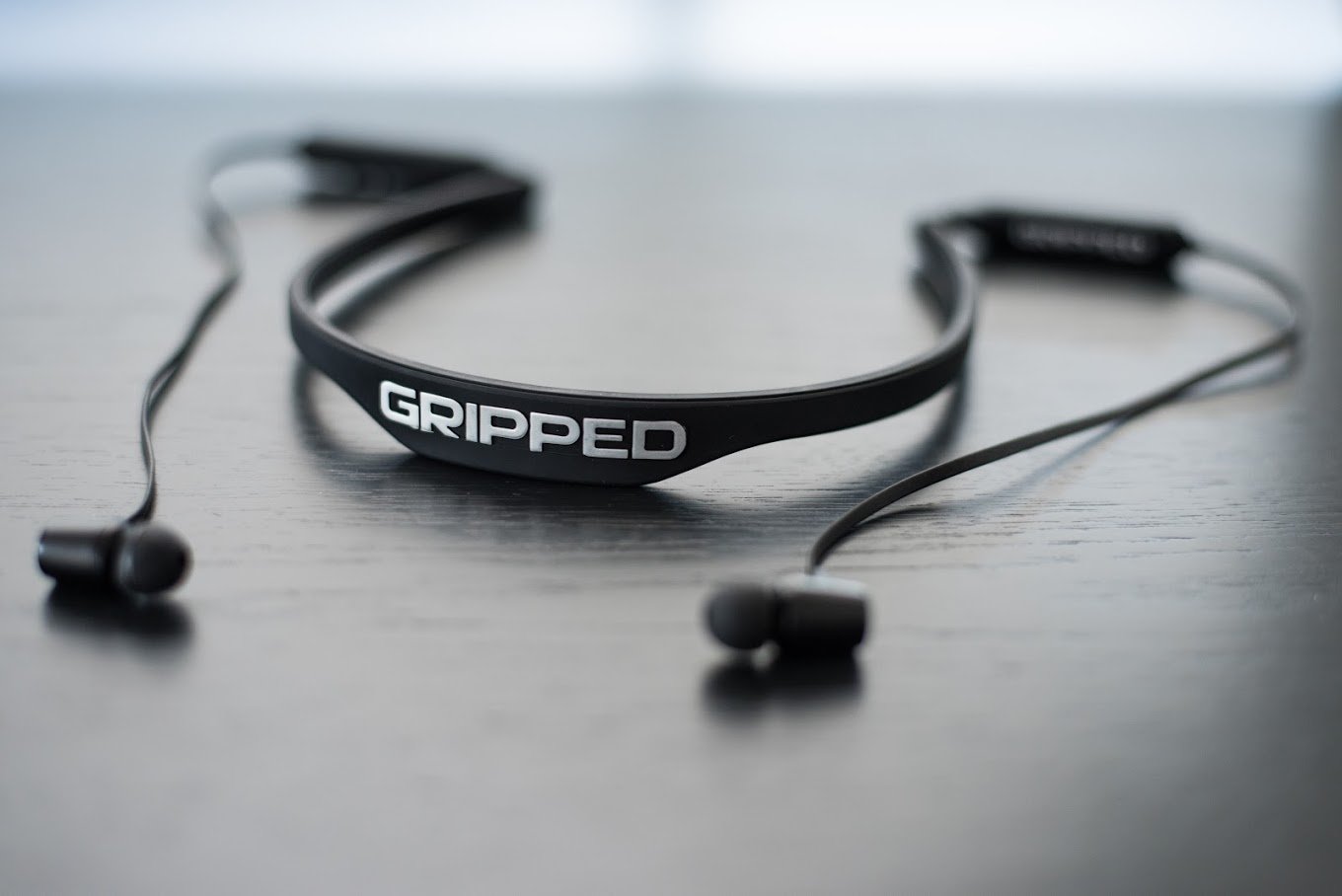 Made with the loudest commercially manufactured drivers for wireless earphones, the Gripped Wireless Black Silver Actives provide the best and clearest audio to get you through any work out. Coupled with noise cancelling capabilities, these earbuds will drown out the ambient noise around you to ensure that you can be in your own world while you're pushing your training to the limit.The dynamic drivers embedded in the earbuds provide a delicate balance between the lows, mids, and highs, making sure no part of your music overstated or drowned out.
The Gripped Wireless Black Silver Actives has a ton of features which include being sweat resistant, having a six hour battery life, max volume like no other, and inline remote and microphone. These earbuds are no doubt the total package.
Even if you're not in the gym and simply want to dial in your focus into a particular project, these earbuds fit the bill and are sure to be your best friends when it comes to enjoy crisp, clear audio.
Head over to the official Gripped Fitness Audio website to secure yourself a pair today!
For more news and updates, follow Generation Iron on Facebook, Twitter, and Instagram.
---
Managing Editor at Generation Iron, Jonathan Salmon is a writer, martial arts instructor, and geek culture enthusiast. Check out his Instagram, Twitter and Facebook to keep up with his antics.