Tyrese Gibson is still bashing The Rock.
So it seems that the beef between Tyrese Gibson and Dwayne "The Rock" Johnson is still going strong as the actor and singer has once again gone to social media to voice his dislike for his Fast and The Furious co-star.
The Instagram post below comes from Tyrese Gibson's official page where he mentions both The Rock and fellow co-star Vin Diesel in the scathing message. While he heaps praise on Vind Diesel remains positive, Gibson goes on to suggest The Rock is using steroids to get all of his gains.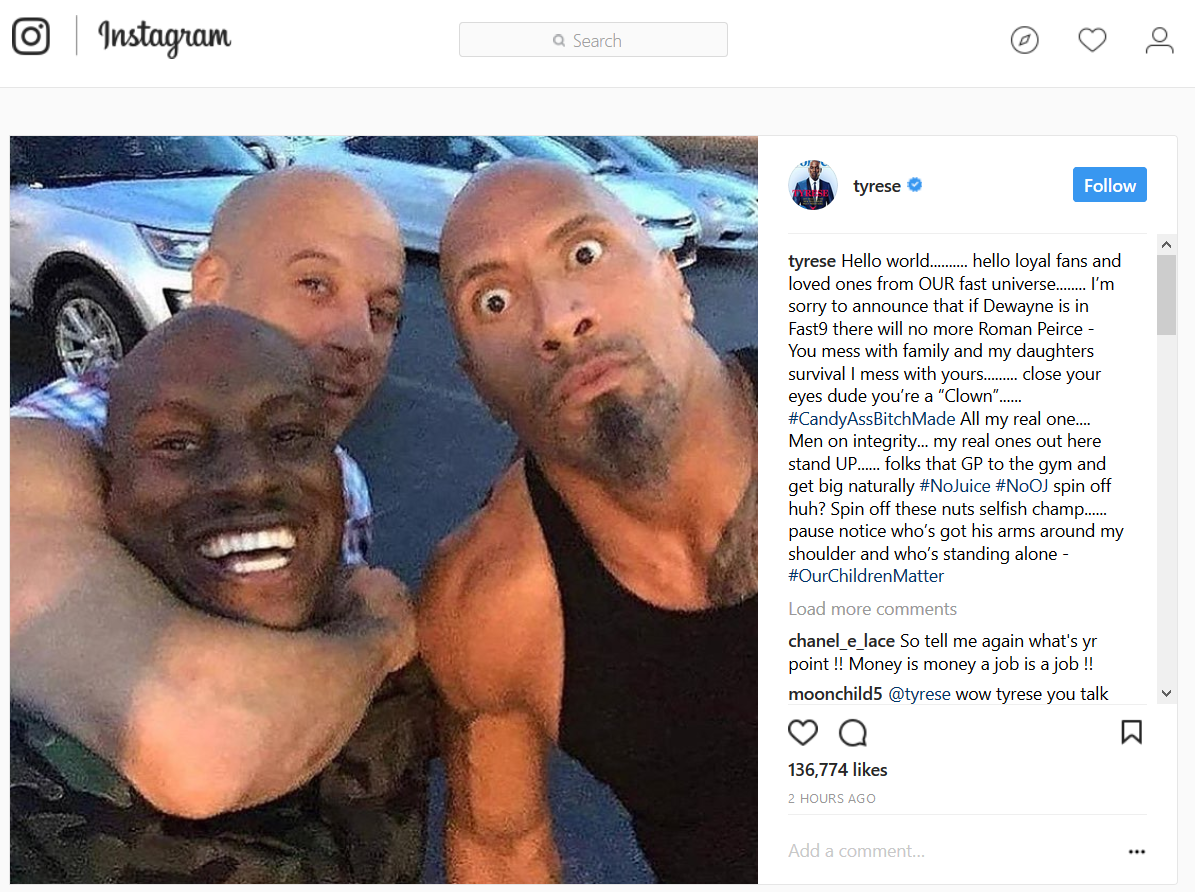 Gibson also went on to say that if The Rock is in the ninth Fast and The Furious film that he will quit the franchise.
What do you make of this continued beef between Tyrese Gibson and The Rock?
Let us know in the comments below. Also, be sure to follow Generation Iron on Facebook and Twitter.